The Hill reports that House Judiciary Committee Chairman Nadler files motion to expedite lawsuit seeking McGahn testimony:
Democrats on the House Judiciary Committee filed a motion for preliminary injuncton (.pdf) Monday to expedite the panel's lawsuit seeking to enforce a subpoena against former White House counselor Don McGahn.
In the new court filings, Democratic counsels argue their investigation, which they say is a time-sensitive matter because their probe expires in early January, is being severely delayed as a result of the White House blocking McGahn's testimony.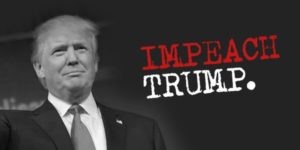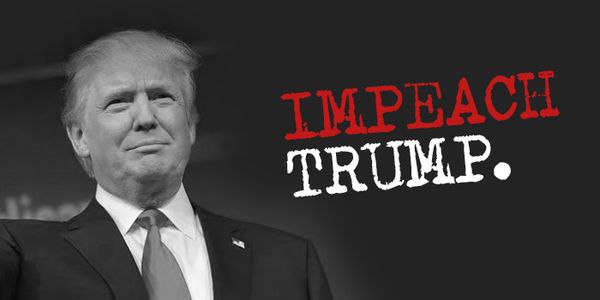 "McGahn's refusal to testify harms the Judiciary Committee by depriving it of a witness and information that are essential to its investigation, thereby impeding the Judiciary Committee's ability" to conduct "the most urgent duty the House can face: determining whether to approve articles of impeachment," the court document reads.
"That refusal also is impeding the Judiciary Committee in its ability to assess the need for remedial legislation and to conduct oversight of [the Justice Department]. All of these tasks are time-limited. The House, and with it the Judiciary Committee's investigation, expires on January 3, 2021. The delay caused by McGahn's refusal to testify thus severely impedes the Judiciary Committee's ability to do its time-sensitive work," it continues.
House Democrats are asking a U.S. district judge in the District of Columbia to grant declaratory and injunctive relief by declaring "that McGahn's refusal to appear before the Committee in response to the subpoena issued to him was without legal justification" and to "issue an injunction ordering McGahn to appear and testify forthwith before the Committee" about his testimony to former special counsel Robert Mueller and to other questions they may have.
Judiciary Committee Chairman Jerrold Nadler (D-N.Y.) and other Democrats have a lot riding on this lawsuit, with the committee describing McGahn as their "most critical witness."
If the case is ruled favorably, they argue, a domino effect will occur in which former Trump officials who had refused to testify at the request of the White House would be compelled.
Jonathan Schaub explains at Lawfare Blog, The Little-Noticed Way the McGahn Litigation Could Shape Congressional Oversight:
[I]f the committee prevailed on the alternative ground that the president lacked authority to direct McGahn to ignore the subpoena, that ruling could affect both McGahn's testimony and a huge swath of the various oversight disputes between the House and the Trump administration. Every oversight action pending in the House that involves a former official—including, for example, the Judiciary Committee's past subpoenas to Hicks and Annie Donaldson, former deputy counsel, as well as its recent subpoena to former White House official Rick Dearborn—could potentially be reset to a new default. Those individuals could no longer claim they were subject to conflicting commands from two co-equal branches. Instead, they would have to take personal responsibility for their refusal to comply with a congressional subpoena.
A lawyer for McGahn, William Burck, wrote in a letter earlier this month that his client would follow the White House order not to testify unless a court judge ruled otherwise.
[B]y moving to expedite the process, Democrats hope they won't lose too much time and interest extracting testimony from key witnesses involved in the nearly dozen episodes of obstruction by President Trump, as laid out in the 448-page Mueller report.
"President Trump and the White House have repeatedly blocked witnesses from complying with Committee subpoenas and documents and continue to attempt to stall progress in the courts," Nadler said in a statement with the recent filing. "We are aware of this strategy to prevent Congress and the American people from hearing the truth about Trump's obstruction which is why expediting Mr. McGahn's testimony is so very important."
In a related matter:
Nadler has issued a slew of new subpoenas over the House's six-week recess in what is likely to escalate the standoff between the White House and congressional Democrats, who are conducting a sprawling investigation into possible obstruction outlined in the report and potential abuses of power by the president.
On Monday, Nadler subpoenaed former White House staff secretary Rob Porter for testimony on Sept. 17, the same day the chairman has also subpoenaed former campaign chairman Corey Lewandowski and former White House official Rick Dearborn to testify.
These witnesses also will refuse to testify unless there is a favorable court ruling in the McGahn case.
Josh Kovensky adds at Talking Points Memo:
[T]he House Judiciary Committee pushed for a preliminary injunction in the case, restating their position in a move that could see a judge issue a final ruling on McGahn in a matter of weeks.
* * *
If granted, the preliminary injunction would come as a declaration from the district court that McGahn is required to comply with a Congressional subpoena he received in April for testimony before Rep. Jerry Nadler's (D-NY) House Judiciary Committee.
* * *
The preliminary injunction process will force McGahn and the Justice Department attorneys working on the case to defend the merits of their positions over the next few weeks.
From there, a federal judge will hear arguments before deciding whether to issue a substantial ruling on the merits of the House's claim.
Nadler is also seeking a declaration from the court that McGahn's failure to comply with the subpoena is "unlawful."
Trump has asserted immunity over McGahn's testimony, and would be expected to appeal any decision that doesn't go his way.
Hopefully the court will respect Congress's request to expedite this case as a matter of comity between co-equal branches of government. The trial court knows that whatever it decides is going to be appealed, so just kick the can down the road to the appellate courts.
UPDATE: Judge rejects Democrats' bid to speed lawsuit for Trump's tax returns:
A federal judge on Thursday rejected House Democrats' bid for quick consideration of their lawsuit seeking President Donald Trump's tax returns.
D.C. District Court Judge Trevor McFadden denied their request to both expedite consideration of the case and to decide on its merits without holding a trial.
"This is no ordinary case, but the weighty constitutional issues and political ramifications it presents militate in favor of caution and deliberation, not haste," McFadden said. "This case presents novel and complex questions about the privileges and authority of all three branches of the federal government."
* * *
In the order released this evening, McFadden, who was appointed to the district court by Trump, suggested Democrats were slow to ask for expedited consideration, saying the request came seven weeks after they first filed suit.
"The Court does not fault the committee for its time and efforts negotiating with the administration before suing, but it is not clear why only now the committee asked for expedited consideration," he wrote.
McFadden also noted that there are other suits in which Democrats are demanding information about Trump's finances, including ones involving Deutsche Bank, which has lent the president hundreds of millions of dollars over his career, and the accounting firm Mazars.
"That related issues are percolating in other courts, particularly before the D.C. Circuit, suggests that a rush to judgment here would be unwise," he said.
"It may be appropriate to expedite this matter at some point, but not now."