Earlier this year the GOP's number one priority, a 20-week abortion bill, had to be pulled from the calendar after GOP women objected to certain language in the bill regarding rape and incest.
The revised bill is hardly any improvement from the original bill. Nevertheless, the Abortion Bill Passed the House today: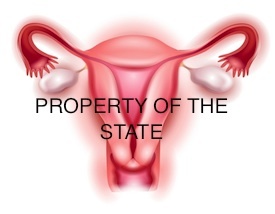 After months of delays, House Republicans passed a bill Wednesday that would prohibit abortions after 20 weeks of pregnancy — except in cases of rape, incest or threat to the mother's life.
The bill, which passed 242-184 in a along mostly party lines, was pulled in late January after a number of Republican women protested a rape-reporting requirement, calling it insensitive to rape survivors who did not immediately report a sexual assault. Originally, the bill required that a rape be reported to law enforcement officials for women to be exempt from the 20-week limit. That provision was removed but, as a compromise, the bill now requires rape victims to receive counseling and face a 48-hour waiting period before getting an abortion after 20 weeks.
Thus victimizing a rape victim a second time by the state.
"This legislation is a dangerous and far-reaching attack on a women's constitutional right to choose whether or not to terminate a pregnancy," the ranking Democrat of the Judiciary Committee, John Conyers Jr., said Wednesday.
The Michigan Democrat also presented the bill as a direct challenge to Roe v. Wade because viability is generally considered to be around 24 weeks of pregnancy, not 20, and the landmark 1973 case decided the right to privacy extended to having an abortion up to the point of viability.
Republicans countered that at roughly 20 weeks, a fetus could feel pain. The bill's sponsor, Arizona GOP Rep. Trent Franks said, "Our consciences need to catch up with our technology."
Franks said protecting the lives of all Americans — "especially those who can't defend themselves" — was the reason members are here. He called late-term abortion "the greatest human rights atrocity in the United States today."
"This is a vote all of us will remember the rest of our lives," Franks said.
Speaker John A. Boehner also spoke from the floor in support of the bill. He called the measure "the most pro-life legislation to ever come before this body," and, choking back tears, he said his parents often reminded him and his 11 siblings that every child is a gift from God.
"A vote for this bill is a vote to protect innocent lives and to protect our dearest values for generations to come," the Ohio Republican said.
But Democrats maintained that the bill was, in Rep. Steve Cohen's words, "patently unconstitutional."
"This bill is not about viability," the Tennessee Democrat said. "It's a subterfuge for viability and talks about the issue of pain. Pain is not the issue; viability is the issue."
Democrats also maintained the bill is still insensitive to rape survivors. Conyers called the new rape exception provisions "grounded in the distrust of women." He said the bill assumes women can not be trusted to tell the truth, "to make the best medical decisions for themselves and their families."
* * *
[T]he bill — which faces an unclear future in the Senate and almost certainly would be vetoed by President Barack Obama — would only affect a small number of abortions. According to 2011 Centers for Disease Control figures, approximately 1.4 percent of abortions were performed after 21 weeks, and the Congressional Budget Office estimates that 10,000 abortions take place after 20 weeks.
The Obama administration repeated its threat to veto the House bill. WH: Abortion ban's treatment of rape victims 'disgraceful'.