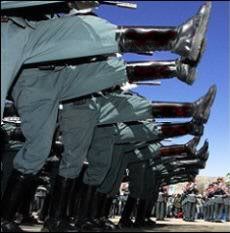 Our authoritarian Tea-Publican legislators in the Arizona House advanced four of five bills on Thursday taking aim at restricting Arizona citizens' constitutional right to propose laws through an initiative, and to limit or repeal the Voter Protection Act.
Howard Fischer reports, GOP lawmakers advance measures to rein in citizens' ballot-initiative rights:
The package of legislation comes on the heels of intensive lobbying by Chamber of Commerce organizations upset that 2016 voters approved hiking the state's minimum wage to $10 an hour now, and eventually to $12 an hour by 2020.
* * *
The effort does not seek repeal of the right of voters to enact their own laws, which dates to the first days of statehood. Instead, these proposals, all approved on a 5-3 party-line vote by the House Government Committee, seek to rein them in (i.e., make it more difficult and expensive, if not impossible).
The Arizona Daily Star's Tim Steller explains that the votes came down to a new Tea-Publican legislator from Tucson, Rep. Todd Clodfelter (LD 10), who voted with his authoritarian colleagues from the state of Maricopa. A tie vote would have defeated the bills in committee. Political Notebook: Arizona legislators look to seize voters' powers: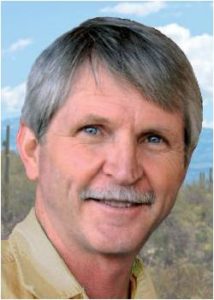 So now [Tea-Publican legislators] must rise up from their undignified trampling and take away our misused initiative rights.
That's the upshot of five measures introduced in the House of Representatives, four of which passed out of committee Thursday with a decisive vote in favor from a Tucson legislator. Todd Clodfelter, a new Republican representive in Legislative District 10, approved the measures despite efforts to sway him against and to kill the bills in committee.
This guy was only elected in November because zombie Tea-Publicans who vote out of GOP tribalism for anyone with an "(R)" behind their name single-shotted him, helping him to defeat one of the most able and decent legislators we had in the Arizona legislature, Stefanie Mach. That was a travesty and an injustice. Let's ensure that this guy is a one-termer.
Back to Howard Fischer:
One target is the 1998 Voter Protection Act, a constitutional provision approved by voters, which bars legislators from repealing anything approved at the ballot. They can make changes only if they "further the purpose" of the original measure, and only with a three-fourths vote of the House and Senate.
HCR 2002 asks voters to repeal that 1998 restriction. Rep. Michelle Ugenti-Rita, R-Scottsdale, said other states that allow voters to craft their own laws do not similarly tie the hands of lawmakers.
Brian Hummell, lobbyist for the American Cancer Society, said repealing the Voter Protection Act would let lawmakers repeal the extra $1.42-a-pack tax that voters enacted on cigarettes. And Sandy Bahr of the Sierra Club said it would endanger voter-approved requirements to set aside dollars for land preservation and conservation.
Tomas Robles, who organized the just-approved Proposition 206 to increase the minimum wage, charged all four measures to be advanced by the Arizona Chamber of Commerce and Industry, which not only opposed his measure, but has a record of opposition to many other voter-proposed measures. Approval of HCR 2002, he said, would open the door to the chamber working to get lawmakers to repeal all of them.
"Instead of seeing the will of voters, you see the will of the Chamber of Commerce, you see the will of corporations that put profits over people," Robles told lawmakers.
The panel also advanced a less-comprehensive version of the same measure. Two other measures approved Thursday are not subject to voter ratification.
The Arizona Capitol Times (subscription required) explains, Republicans approve repealing Voter Protection Act, target public's ballot initiatives:
The committee also approved Ugenti-Rita's HCR2007, which would ask voters to remove the Voter Protection Act's power over legislative referendums – legislation that is referred to the ballot by lawmakers for the public's approval.
Joel Edman, executive director of the voting rights group Arizona Advocacy Network, said when the public approves a legislative referral, they're approving that specific measure, not some concept that lawmakers can later tinker with and make more to the Legislature's liking.
"Referendums are a unique form of legislation," he said. "They're sort of like a contract between the Legislature and the people… To allow the Legislature to unilaterally change or undo a measure that was passed by both (parties) would be out of step with those basic fundamental principles."
Additionally, the panel approved Ugenti-Rita's HB2320, which would require a warning on the ballot that any voter-approved measure is difficult for lawmakers to change.
Republican lawmakers have long argued that the Voter Protection Act ties the Legislature's hands and ensures that, if there's a problem with a voter-approved measure, it's nearly impossible for the Legislature to fix.
The committee also approved Flagstaff Republican Rep. Bob Thorpe's HB2255, which would ban out-of-state contributions to ballot initiative campaigns.
Elections attorneys have warned that the measure is likely unconstitutional, as the right to free speech in Arizona via election spending doesn't apply only to Arizonans.
Howard Fisher adds:
Rep. Ken Clark, D-Phoenix, cited U.S. Supreme Court rulings that struck down similar restrictions as unconstitutional. He said approval of this measure would force the state to spend money trying to defend it in court.
Thorpe's bill does not disturb the ability of out-of-state donors giving to political candidates for all offices. Thorpe ignored repeated requests to explain why he wants to preserve that right.
Tim Steller adds:
Thorpe, who's made a name for himself by introducing loopy, doomed legislation this session, made a characteristic amendment to his bill Thursday. It basically calls Arizona's initiative and referendum process a violation of the U.S. Constitution.
These are some of the amendment's specific words: "Article IV, section 4 of the United States Constitution states that '[t]he United States shall guarantee to every state in this union a republican form of government.' Voter referendums, especially those financed by external forces, are an exercise in direct democracy, and thus violate the guarantee of a republican form of government."
All four bills approved now go to the full House. Additionally:
Another measure HB 2404, sponsored by Rep. Vince Leach (R-SaddleBrooke), would throw up potentially insurmountable barriers to signature-gathering by requiring companies circulating petitions to post a bond of up to $50,000, requiring background checks on signature gatherers and making them take classes and certify they understand state law on initiatives.
This is the bill that the Arizona Chamber is most closely backing, though it also expressed support for the others.
* * *
A bill introduced in the upper chamber by Sen. John Kavanagh would make qualifying for the ballot much more onerous. [SCR1013 would ask voters to require initiative measures that amend laws to collect signatures from 10 percent of the qualified electors from each legislative district.] Rather than gathering the signatures of 10 or 15 percent of the state's total electorate, depending on the type of ballot issue, petition circulators would have to gather the relevant percentage of signatures from each legislative district.
This would make signature-gathering tremendously more complicated (and expensive), if not impossible.
What this is all about is taking power away from the citizens and giving it back to the Legislature and the interests that control them, such as the Arizona Chamber of Commerce and Industry.
* * *
In a letter, Arizona Chamber of Commerce and Industry President and CEO Glenn Hamer asserts "The Voter Protection Act only protects bad ideas."
But that's untrue — it really protects us from the chamber and the legislators it controls.
What we really need is protection from voters who send these authoritarian Tea-Publicans to the Arizona legislature out of mindless GOP tribalism. You are empowering our Plutocratic corporate overlords to take away your rights and to enslave you in servitude under a corporatocracy. You are your own undoing, and you are taking the rest of us with you.