Last Wednesday, Attorney General William "Coverup" Barr — who has been globetrotting around Europe in pursuit of the "deep state" conspiracy theory that it was really Ukraine and the Democrats who interfered in the 2016 election, not the "innocent" Russians, in an attempt to discredit the Mueller report and to obtain Brady exculpatory evidence to help former Trump campaign manager Paul Manafort to get out of jail — met privately with Fox Corporation Chairman Rupert Murdoch. The details about the context of the meeting, however, were not reported by The New York Times.
Barr no doubt conveyed to Rupert Murdoch Trump's displeasure with Fox News anchor Shepard Smith and Fox News analyst Judge Napolitano fact checking him and arguing that Trump should be impeached. And then there was the Fox News poll that showed 51 percent of Americans want Trump impeached and removed from office.
Trump tweeted "@FoxNews doesn't deliver for US anymore," he bemoaned. "It is so different than it used to be." Barr likely informed Murdoch that Trump is flirting with abandoning Fox News for One America News as his new propaganda arm: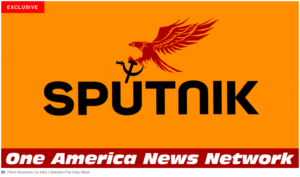 Somehow even more pro-Trump and less journalistic than Fox, OANN, or One America News Network, is on the way to becoming Trump's favorite network — and as a result, one of Fox News' biggest challengers. And it's doing so by taking a page right out of Fox's playbook.
On Friday, Fox News anchor Shepard Smith unexpectedly and suddenly announced that he is stepping down from his position as Fox News' chief news anchor, managing editor of the network's breaking news unit and anchor of his weekday news show, Shepard Smith Reporting. Smith has been with the network for 23 years.
CNN reported that Smith asked Fox leadership to get out of his contract in September, calling into question the curious timing of the meeting between Barr and Murdoch and Smith's departure. "Recently I asked the company to allow me to leave Fox News and begin a new chapter. After requesting that I stay, they graciously obliged," Shep Smith said in a statement. (There's more to this story).
Nevertheless, FOX News has now lost its only true news journalist. Rupert Murdoch wasted little time in hiring a hack reporter and conspiracy theorist, John Solomon away from The Hill. Water Finds Its Level as Fox News Hires Dictator-Loving, Deep State-Loathing John Solomon: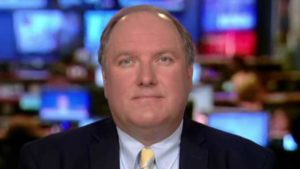 Over the weekend, Fox News announced that it had made a new hire: John Solomon, the self-proclaimed journalist at the heart of the unfolding scandal involving Ukraine, Rudy Giuliani, and the impending impeachment of Donald Trump. It's not hard to see why Fox executives may have wanted to bring him aboard. Solomon's work has underpinned the entire cascade of lies the White House and Trump in particular have pushed over the past few weeks.
Solomon's writings—including those most recently at The Hill, where he worked until last month—are drenched in innuendo and mischaracterizations, all in service of attacking Trump's political opponents. Solomon is already a regular Fox News fixture. He appeared on Fox News's The Story show last week to claim that he was being victimized by "McCarthy-like" attacks. As Mother Jones noted on Solomon's hiring—which coincided with Giuliani claiming that the man deserves a Pulitzer—Solomon's "alliance with pro-Trump forces" is now "official."
* * *
[F]or those who've followed Solomon's work (which includes a long-ago stint at Newsweek and The Daily Beast), his role in the entire unfolding national nightmare—and the fact that he provided a willing platform to lies and half-truths coming out of Ukraine—wasn't a surprise.
This is a man, after all, about whom the Columbia Journalism Review wrote not one, not two, but three separate takedowns. (One headline: "John Solomon Gives Us Less Than Meets the Eye — Again"). The most recent topped out at nearly 5,000 words, highlighting Solomon's "history of bending the truth to his storyline," as well as his "hyping [of] petty stories" and his outsized habit of "massaging facts to conjure phantom scandals."
Complaints from colleagues tailed Solomon wherever he went; as one former co-worker said about Solomon's work, "Facts be damned." Small wonder that, as The Daily Beast reported last week, staffers at The Hill were "enraged" by his presence at the publication.
But there was one kind of friend on whom Solomon could always count, and who could always count on Solomon's support in return: post-Soviet officials, oligarchs, and lobbyists looking to launder their image and spin their narrative.
We've seen this most clearly over the past few months, as Solomon's coverage of Ukraine has gained a national audience—and completely fallen apart under the most basic scrutiny. To take one example, Solomon's writing lent credence to the notion that the former U.S. ambassador to Ukraine, Marie Yovanovitch, had given a Ukrainian prosecutor a "do-not-prosecute" list. One problem: there's no evidence the list ever existed, and the prosecutor himself eventually walked back the claim entirely … (For good measure, Solomon this weekend described Ukraine's successful 2014 revolution to oust corrupt strongman Viktor Yanukovych as a "coup.")
"Solomon is still massaging facts, and he's still conjuring phantom scandals. And now he's been hired by Fox News for his efforts."
POLITICO warns today of The hidden menace threatening Democrats' bid to beat Trump in 2020:
POLITICO obtained the full archive of DNC's Tech's missives to the presidential campaigns. They reveal a party struggling to combat the continued onslaught of the twin threats faced by the Democratic Party: cyber penetration from state actors abroad and the spread of disinformation about its top presidential candidates by Donald Trump and his allies at home.
* * *
It [is] a moment, the DNC warned, to be hypervigilant about fake news.
"[A]ll campaigns should expect to see heightened disinformation and discourse manipulation activity leading up to, during, and after the debates with the goal of polarizing opposing Democratic supporters," Monday's pre-debate email said. Tech, as the DNC Geek Squad is known inside Washington headquarters, asked each presidential campaign to report "inauthentic or suspicious activity" to the DNC as well as to the major social media platforms (Twitter, Facebook/Instagram, Google/Youtube).
Last week, the Washington Post editorialized, A new report describes Russia's deception. The interference sounds just like Trump's playbook.
The Senate Intelligence Committee released the latest installment this week of its comprehensive review of the Kremlin's systematic attempts to sway the 2016 vote. The top-line finding is this: The Internet Research Agency, whose efforts the committee assesses were directed and supported by the regime of Russian President Vladimir Putin, sought to harm Hillary Clinton and elevate Mr. Trump.
Assembled in one place, the details of Moscow's deception are more startling than ever. Fraudulent news stories planted by paid trolls on Facebook often outperformed those from legitimate outlets. The top two in the three months leading up to the election featured Pope Francis endorsing Mr. Trump and Ms. Clinton selling weapons to the Islamic State. The Kremlin would often start with truthful or otherwise innocuous content and then deliver what it called payload posts. "Rise and shine — realize His blessing!" on a page called "Army of Jesus" preceded the missive "HILLARY APPROVES REMOVAL OF GOD FROM THE PLEDGE OF ALLEGIANCE."
The Russians extended their reach beyond the online realm with rallies and spontaneous gatherings known as flash mobs, at one point attempting to draw a crowd in New York City by offering free hot dogs and at another paying participants to portray Ms. Clinton imprisoned in a cage. A protest against Islam in Houston by a made-up group called "Heart of Texas" and a manufactured pro-Muslim event held at the same time resulted in a confrontation that local news agencies covered live. The operation cost operatives in St. Petersburg only $200.
"The preponderance of the operational focus," write the Senate authors, "was on socially divisive issues . . . in an attempt to pit Americans against one another and their government." The Kremlin's hope throughout its history of disinformation operations has been to turn the public "passive and paranoid," convince people they cannot rely on traditional channels for the truth, and lure governments into responding in a manner "irreconcilable with the nation's principles and civil liberties."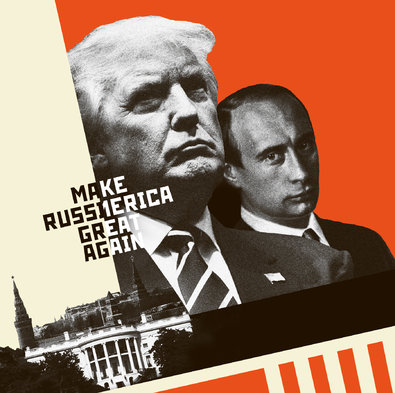 All of this is eerily familiar. The president today is spreading conspiracy theories like birdseed, suggesting counter to all available evidence that it was Ukraine that attempted to intervene in the election — and that it did so to aid his rival. Worse still, he is inviting foreign nations to meddle some more. And the same Republican representatives and senators whose colleagues crafted this impressive report are meekly standing by, even as the White House refuses to cooperate with a congressional inquiry designed to get to the truth.
The report recommends that politicians be cautious in the information they choose to share. After all, they are rich targets for adversaries to trick into "inadvertently promoting" their anti-democratic aims.
The Russians have allies in the far-right fever swamps of American conspiracy mongers and disinformation purveyors. For some excellent deep-dive reporting on these dark forces, see Jane Mayer at the New Yorker, The Invention of the Conspiracy Theory on Biden and Ukraine, and Ryan Broderick at Buzzfeed News. Rudy Giuliani Sent Trump On A Wild Goose Chase With A Bunch Of Fake Internet Nonsense.
Jane Mayer warns:
A look back over the coverage of the story—a repeatedly discredited conspiracy theory involving Joe Biden and his son Hunter's work in Ukraine—suggests that America's news organizations continue to be just as susceptible to manipulation by political partisans pushing complicated and hard-to-check foreign narratives as they were in 2016. In fact, several of the same players are involved. "There's no effective mechanism in this country for weeding disinformation out," Paul Barrett, the deputy director of N.Y.U.'s Stern Center for Business and Human Rights, and the author of the recent study "Disinformation and the 2020 Election," said. "We're not doing anything about it at all."
Anyone trying to track the Ukrainian conspiracy stories that were eventually embraced by President Trump is likely to get mired in the same echo chamber of right-wing news purveyors that misinformed voters in 2016. A pivotal source of the allegations against the Bidens, for instance, is the Government Accountability Institute, a Florida-based opposition-research operation that was founded by the former Trump political adviser Stephen Bannon—the same conservative nonprofit that ginned up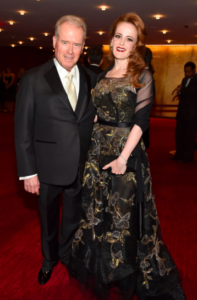 questionable stories about the Clintons during the last Presidential campaign. In both instances, much of the coverage of the scandal was kicked off by Peter Schweizer, a longtime conservative political writer who is an editor-at-large at Breitbart News and the president of the Government Accountability Institute. Since its founding, in 2012, the group has largely been funded with millions of dollars in tax-exempt donations from the family foundation of the New York hedge-fund magnate Robert Mercer, who was a major donor to Trump's 2016 campaign. In the organization's most recently available I.R.S. tax filings, for 2017, Mercer's daughter Rebekah is listed as the board chairman.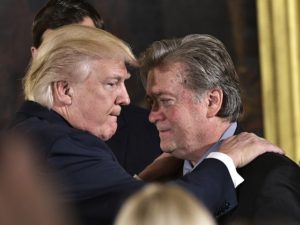 Asked about the Government Accountability Institute's role in this year's Biden scandal coverage, Bannon e-mailed to say, "It's key. It was the predicate," as it had been for much of the previous Clinton scandal coverage. As Joshua Green describes in "Devil's Bargain," his book, from 2017, about Bannon's role in the Trump campaign, Bannon designed the organization as a means of transmitting partisan dirt-digging to the mainstream media. He realized that, though mainstream reporters were suspicious of partisan opinion, they were open to damning facts about public figures, regardless of the sourcing. He set out, with Schweizer, to produce material that would generate mainstream coverage, and right-wing outrage.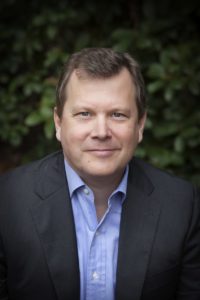 Thus, during the last Presidential campaign, under the auspices of the Government Accountability Institute, Schweizer published the best-selling book "Clinton Cash." In a novel arrangement, he doled out negative scoops about the Clintons from it in advance to a variety of mainstream news outlets, including the Times. The paper disclosed its arrangement with the book's author to its readers, and maintained that it independently verified and expanded on the information. But when it ran a front-page story derived from the book on April 24, 2015, the Times stirred controversy and criticism, including from its own public editor.
* * *
Yet later reporting poked holes in the story's insinuation of corruption, and argued that the amount of uranium involved was insignificant. (Schweizer didn't respond to phone calls from The New Yorker.) On Thursday, the Daily Beast identified what it said were over a dozen passages in his book, "Secret Empires: How the American Political Class Hides Corruption and Enriches Family and Friends," that were lifted from other sources, such as Wikipedia—a charge that his publisher, HarperCollins, denied amounted to a violation of fair use.
For those who recall the "Clinton Cash" controversy, the baseless tales claiming that Biden corruptly intervened on behalf of his son's Ukrainian business interests feel a lot like the movie "Groundhog Day." In March of 2018, Schweizer and the Government Accountability Institute once again produced a book that was perfectly timed for the Presidential campaign. "Secret Empires" devoted a chapter to the subject of "Bidens in Ukraine," which laid out the conflicts of interest posed by the wheeling and dealing of Biden's son Hunter. (An additional chapter laid out Hunter Biden's business deals in China.) … (In July, The New Yorker published a piece about the relationship between Joe and Hunter Biden that dismissed allegations of any illegality in the Ukraine matter but included some concerns from Obama Administration officials that Hunter could potentially undermine his father's work.)
* * *
As an anonymous whistle-blower's complaint to Congress revealed, and as the Washington Post has reported, no journalist played a bigger part in fueling the Biden corruption narrative than John Solomon [see above], who until last week was an opinion columnist and executive vice-president of The Hill, in Washington. Solomon had been a respected investigative reporter for the Washington Post, but in recent years he worked for overtly conservative outlets, including a stint as the editor of the Washington Times. As Giuliani conspired this past spring with questionable Ukrainian sources, Solomon pumped out a string of eye-catching stories echoing those sources' claims about the Bidens. This appears to have been no coincidence. According to NBC, the Giuliani documents show that Solomon's columns were part of the Trump team's strategy.
This spring, Solomon wrote a series of columns, based on an interview with Ukraine's top prosecutor, Yuriy Lutsenko. On March 26th, Solomon wrote a column about Lutsenko's claim that the then U.S. Ambassador to Ukraine, an Obama holdover named Marie Yovanovitch, had given him a list of politically protected figures that he was forbidden from prosecuting—a charge the State Department dismissed as "an outright fabrication." That same day, Solomon wrote another column suggesting a new investigation into Clinton, which he shared in a tweet, writing, "Did Ukraine try to secretly help Hillary Clinton win the 2016 election? Chief prosecutor says there's enough evidence to start investigating."
On April 1st, Solomon turned his focus to Biden, writing a column for The Hill called "Joe Biden's 2020 Ukrainian Nightmare," which claimed that Ukraine was reopening its criminal probe into Burisma. It also repeated the unsubstantiated claim that Shokin's investigation into the company had been cut short at the behest of Biden.
In Solomon's April 1st column, he cited Schweizer's book. Two days later, Schweizer sent "kudos" to Solomon during an interview on Breitbart News, and added, "We're talking about potentially legal jeopardy involving the Vice-President's family." Schweizer opined that it was "all the sort of thing that needs to be investigated and looked into by a grand jury," and added, "it's pretty clear that you have a pattern that the for-sale sign was open with the Biden family . . . and that in itself demands investigation in the United States."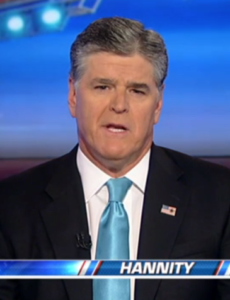 Soon, both Schweizer and Solomon were appearing repeatedly on Fox News, spreading the anti-Biden narrative further. According to the liberal watchdog group Media Matters, during the month of April, Fox ran at least twelve segments about Solomon's reporting on Biden. After one of seven episodes in which Sean Hannity discussed it on his show, President Trump tweeted a reference to Solomon's reporting. His son Donald Trump, Jr., took up the narrative, too, and tweeted a link to a story in the Daily Wire, a conservative outlet, which echoed Solomon's claims.
On April 7th, Giuliani appeared on Fox and demanded that the Justice Department investigate the Democrats' Ukraine dealings. On April 25th, the same day that Joe Biden officially declared that he was running for President, Trump himself called in to Hannity's show on Fox, saying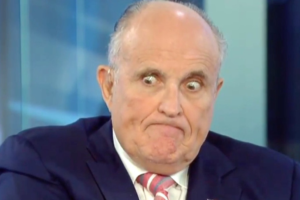 that he wanted the Attorney General, Bill Barr, to be involved. By raising the spectre of a criminal investigation, Trump, a President dogged by allegations of corruption had, with the help of the conservative echo chamber, managed to cast his chief political rival in a parallel story, leaving the public in a fog of suspicion and confusion. As Barrett, of N.Y.U., explained it, "The consequence is that we begin to inch our way towards the mire that Russians are in where ordinary people lose their ability to tell truth from untruth, and even cease caring about it."
By May, the mainstream media, including the Times, had picked up on the story about Biden and Ukraine. Although the Times' piece ran under a headline pointing out that the scandal was being "promoted by Trump and Allies," and, midway, noted that there was no evidence of criminality, critics attacked the paper for reprising the Uranium One playbook. "It's precisely what we saw in the last election," Yochai Benkler, a professor at Harvard Law School and the co-author of the recent book "Network Propaganda: Manipulation, Disinformation, and Radicalization in American Politics," told me. Benkler argues that when a publication with the Times' credibility pays any attention to a fringe conspiracy theory, it "provides enormous validation" just by covering the story. "I don't fault the Times for doing a story," he said. "But it's not like the nineteen-sixties anymore, when there were just three TV networks. You live in a country where a large part of the population is susceptible to propaganda. There's a new editorial responsibility to be much more careful and not bury the denial."
By mid-summer, the Times and other mainstream outlets, most notably Bloomberg News, had more or less knocked down the conspiracy theories. By then, Trump was so invested in the counterfactual narrative that he was demanding that Ukraine's new President provide confirmation of it, as the whistle-blower's complaint relates. Or, as documents released by Congress earlier this week revealing discussions between his emissaries to Ukraine put it, "Potus really wants the deliverable." With Trump facing the prospect of impeachment in the House of Representatives, it appears that he is a casualty of his side's own disinformation. "Whether Trump and Giuliani are dupes of their own propaganda I can't say. But the timeline is completely consistent with that," Benkler said. "Either way, it proves that running an Administration based on Hannity is dangerous."
Ryan Broderick explains the "deep state" conspiracy theory from the far-right fever swamps that William "Coverup" Barr and Rudy "Bat Boy" Giuliani have been chasing after:
"Spygate," for those of you just joining us, is the name for a loose collection of unsubstantiated claims and right-wing social media theories that coalesced around a May 23, 2018, Trump tweet touting "one of the biggest political scandals in history." Spygate's central (false) claim is that the Obama administration embedded a spy in Trump's 2016 presidential campaign for political purposes. Depending on the blog or message board you're reading, it can include allegations of a "deep state" plot or even a demonic global cabal of left-wing pedophiles. This is the petri dish in which Giuliani has been growing his ongoing investigation.
* * *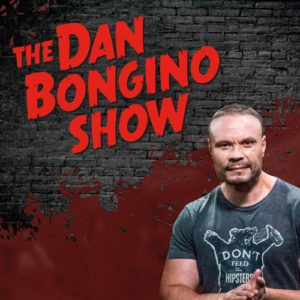 "Pay attention to [Dan Bongino] for an analysis of some real collusion between Hillary, Kerry and Biden people colluding with Ukrainian operatives to make money and affect 2016 election," Giuliani tweeted.
Bongino, a far-right radio host and former secret service agent, made a name for himself as a conservative commentator around Spygate. He wrote a book about the conspiracy in October 2018 and has made it the focus of his website, podcast, and Twitter account. In September 2018, Matt Palumbo, a writer who works with Bongino, created a Spygate "character" chart, which spread across Reddit and 4chan.
About a week after he name-dropped Bongino, Giuliani shared an article on Twitter from Fox News contributor Sara Carter. It was an aggregation of an opinion piece written by The Hill's John Solomon, which has gone on to shape much of the conservative news coverage — and rattled his now-former colleagues. The Hill piece centered around allegations made by Kostiantyn Kulyk, the deputy head of Ukraine's prosecutor general's International Legal Cooperation Department, that claimed Ukrainian law enforcement had evidence that Democrats attempted to interfere in the 2016 election. Kulyk's allegations, collected in a seven-page dossier, ricocheted across US media and together with lines from interviews by Ukraine's then–prosecutor general, Yuriy Lutsenko, a bedrock of the Spygate conspiracy began to take shape.
Even though Giuliani had waited until shortly before the Mueller report's release to start beating the Spygate drum publicly, according to notes submitted to Congress by Lutsenko this week, the two had actually already met months before, in January, when Giuliani had asked Lutsenko to investigate Joe and Hunter Biden's connections to Ukraine.
* * *
Following the public release of Mueller's report in April, the pace of Giuliani's Spygate rhetoric spiked. He began tweeting about Ukraine almost daily, attacking the country's alleged corruption and rumored involvement in the 2016 election on Twitter.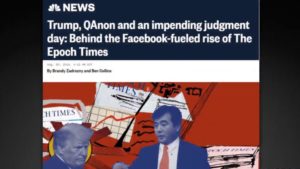 On April 21, Giuliani shared an article written by Jeff Carlson, a financial analyst who writes for hyperpartisan news outlet the Epoch Times [a pro-Trump Chinese religious cult publication], claiming that key people accusing the Trump campaign of colluding with Russia were, themselves, colluding with Ukrainian nationals. Linked to the Falun Gong religious movement, the Epoch Times has aggressively courted Trump, dedicating countless articles in the last year and a half to the Spygate conspiracy theory. On April 27, he tweeted it again, telling his 496,000 followers, "The article below is one of a number showing a possible conspiracy (collusion) between DNC and Clinton operatives and Ukrainian officials to set up members of the Trump campaign." He concluded the tweet with an all caps declaration: "IGNORING IT SUPPORTS BELIEF OF PRESS CORRUPTION, even among those of us who still have hope for fairness."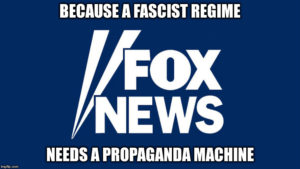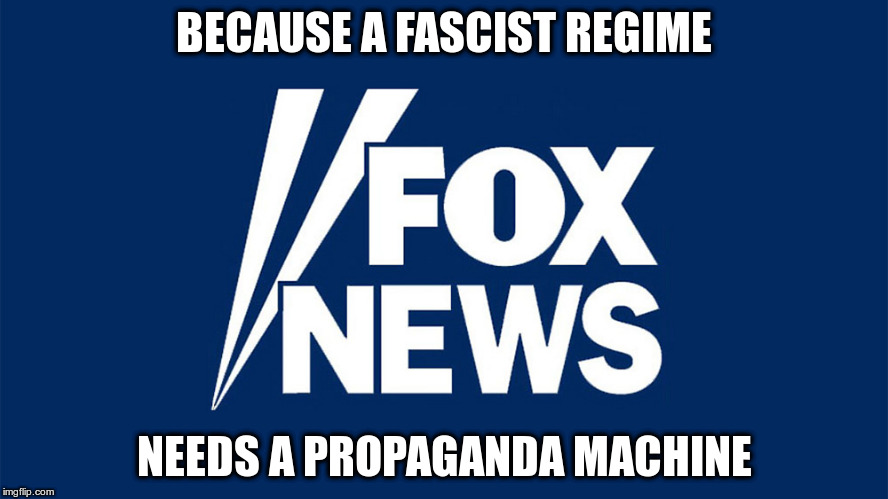 Between March 1 and May 1, Giuliani extended his Spygate theories well beyond Twitter. He appeared on Fox News close to a dozen times in the two-month stretch, slamming the Clintons, attacking Mueller's report, and demanding a Spygate-inspired counter-investigation into the Russian collusion investigation. His remarks quickly trickled down to the internet, inspiring a social media free-for-all. Giuliani was quite effective at stoking the appetite for Spygate content. There were 4chan watch parties for his TV appearances, massive Spygate Reddit threads, and an explosion of discussion on Facebook.
According to BuzzSumo, a March Spygate "investigation" published in the Epoch Times received 120,000 engagements. A Washington Examiner story from April that aggregated a Fox & Friends clip featuring the former mayor received 364,000 engagements. In May, a Federalist article titled "NYT Confirms Obama Admin Used Multiple Spies Against Trump in 2016" drew over 240,000 engagements. Russian media soon picked up the Spygate narrative as well — Sputnik News, a Russian government–owned broadcast service, even did a "Spygate" explainer.
* * *
Released on Oct. 3, special envoy to Ukraine Kurt Volker's testimony draws a thick black line between Giuliani's edgelord-inspired Spygate blitz and escalating Ukraine-focused outrage in the White House. In his prepared remarks, Volker bemoaned the "negative narrative about Ukraine" promulgated by Giuliani and said he worried it would undermine his efforts to convince Trump that Ukraine's new leadership was committed to helping the US.
* * *
The diplomat testified that when he met with the president on May 23, he suggested Trump invite Zelensky to the White House. But Volker said that Trump was "very skeptical" of Zelensky and that the president's belief that the Ukrainians helped the Democrats frame him for election interference in 2016 couldn't be shaken when it was reinforced almost daily by Giuliani.
"[Trump] said that Ukraine was a corrupt country, full of 'terrible people.' He said they 'tried to take me down.' In the course of that conversation, he referenced conversations with Mayor Giuliani," Volker testified. "He was clearly receiving other information from other sources, including Mayor Giuliani, that was more negative, causing him to retain this negative view."
By July, Ukrainian nationals colluding with the DNC was canon in Trump's inner circle. Volker said in his testimony that he was shocked to discover that Giuliani still wanted Ukrainian officials to investigate conspiracy theories surrounding the 2016 US presidential election, even though he acknowledged Lutsenko was "not credible" and was "acting in a self-serving capacity."
Which brings us to July 25, the day Trump and Zelensky finally spoke on the phone and the president, gorged on months of Giuliani's Ukraine conspiracism, made the remarks that would fast-track the impeachment inquiry.
* * *
As the impeachment inquiry zeroes in on just what exactly Trump and his allies have been doing in Ukraine, we're likely to learn more about how Giuliani's Spygate narrative informed it. According to the joint US House committees' investigation, he's had meetings in Ukraine dating back to 2017. Last May, Giuliani met with Ukraine's special anti-corruption prosecutor, Nazar Kholodnytsky, and a former Ukrainian diplomat named Andriy Telizhenko — both reportedly Lutsenko allies.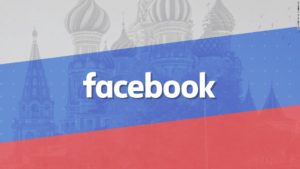 The Trump reelection campaign is currently running a 30-second video ad on Facebook accusing Biden of offering Ukraine $1 billion in aid if the prosecutor investigating a company tied to Mr. Biden's son were removed from office. The ad has been viewed at least 5 million times. And because Facebook does not fact-check politicians, it has said it will not be removing it.
Meanwhile, Giuliani — who has been invited to testify before the Senate Judiciary Committee (and is expected to defy House Intelligence Committee subpoenas) — continues to spin the Spygate conspiracy theory he's pushed into our political discourse.
No surprise, Facebook exec who won't stop Trump ads that smear Biden worked for RNC, NRSC, and Giuliani campaign:
Katie Harbath, Facebook's public policy director for global elections, [is responsible for the policy]. Who is she?
The Washington Post notes:
As associate manager for policy at Facebook, Katie Harbath helps government officials and candidates for office maximize the potential of the site.
She joined Facebook in 2011 after directing the National Republican Senatorial Committee's digital strategy during the 2010 election cycle.
Oh, really?
Career History: Chief Digital Strategist at the National Republican Senatorial Committee (2010 cycle) DCI Group, Deputy eCampaign Director Rudy Giuliani for President Campaign, Associate Director eCommunications Republican National Committee
NRSC. RNC. Rudy for President campaign. And now she's telling the Biden campaign that, gee, gosh, Facebook doesn't want to get political, and preventing Trump from running ads that are flat-out lies would be too political.
Facebook is toxic. Everyone who uses it needs to think about that.
There really is a vast right-wing conspiracy, and it is trying to take down American democracy. If you want to stop fascism in America, we need to take it apart one nut at a time.