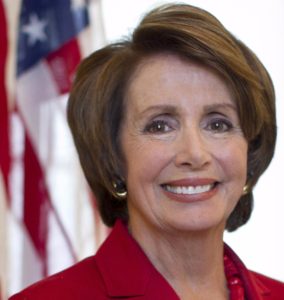 As a regular small-amount donor to the Democratic Congressional Campaign Committee (DCCC), I regularly get form letters from Nancy Pelosi. The latest one included the Official Democratic Unity Survey.
For me, the top priority issue is opposing the plan by the Trump Administration and Paul Ryan to privatize Social Security and Medicare. I have worked for 50 years and contributed my share, so I've earned these benefits. There are 98 million people in the US over age 65 who likely feel the same way.
But I wonder which of the 10 identified issues YOU think Democratic House candidates should focus on to win the 24 seats needed to take the majority back in the House. What would you add?
You can answer in the comments or go to www.dccc.org/unite2018.
▢ Access to health care for all Americans.
▢ Keeping America's promise to our seniors.
▢ Wall Street reforms and fighting corporate greed.
▢ Challenge Trump policies that threaten the human and civil rights of refugees and immigrants.
▢ Climate change and protecting our planet.
▢ Defending a woman's right to choose.
▢ Protect and defend the rights of the LGBTQ community.
▢ Exposing and blocking attacks on voting rights.
▢ Increasing the minimum wage and reviving the American Dream.
▢ Investigating the Trump Administration.
Frankly, I was disappointed to see that the economy was not spelled out as an issue. It's the one issue that will win elections. Remember Bill Clinton saying, "It's the economy, stupid"?
Raising the minimum wage is part of that. You can disagree with me, but I think the Democrats need to spend less time on hot-button social issues, and more on economic development.