Back in July, the Arizona Supreme Court heard oral arguments in a  legal challenge to void a statute requiring initiative petitions to be in "strict compliance" with each election law. State argues case on ballot-measure rule not 'ripe':
Assistant Attorney General Kara Karlson who signed the legal brief, told the justices that they don't even have to consider whether the new requirements violate the constitutional rights of voters. She said only those who have suffered some harm from the new law — or are at least immediately threatened — have a legal right to challenge it.
Karlson said that's not the case here.
She pointed out that none of the groups that filed suit have a pending initiative which is in danger of being disqualified from the ballot based on the new strict compliance mandate. And Karlson brushed aside their claims that the law interferes with efforts to plan future ballot measures, saying that amounts to little more than "a naked assertion that they may want to circulate initiatives at some unspecified point in the future."
And that, she said, means the case is not legally "ripe" for the court to consider.
The justices gave no date to consider the issue.
Well the issue is now "ripe" as a result of two conflicting opinions issued yesterday on strict compliance versus substantial compliance in legal challenges to two initiatives. The Arizona Supreme Court will now have to rule on the issue. Judge rules tax on rich initiative can go to ballot:

A judge has slapped down efforts by the Arizona Chamber of Commerce and Industry to block people from voting whether to hike income taxes on the rich to generate $690 million a year for education.
In an extensive ruling Thursday, Maricopa County Superior Court Judge James Smith acknowledged that, strictly speaking, hiking the top income tax rate from 4.54 percent to 8 percent for those earning more than $250,000 a year actually increases the tax rate on those earnings by 76 percent. Similarly, taking the tax rate for earnings above $500,000 for individuals to 9 percent is a 98 percent increase over the current rate.
But Smith said that did not make it inherently misleading for organizers of the Invest in Ed initiative to describe the tax hikes as 3.46 percent and 4.46 percent, the absolute difference between the current rate and the proposed new ones.
It is true, Smith said, that technically speaking, the 100-word description of the key provisions of the measure, required by state law, should probably have said it was raising the tax rate by 3.46 and 4.46 "percentage points," respectively.
"While that likely would be more precise, the existing summaries are not fatally misleading without that verbiage," the judge wrote, meaning the use of the smaller numbers is not enough to block a vote.
Attorneys for the chamber had argued the use of 3.46 and 4.46 percent was misleading, causing some people to sign the petition to put the issue on the November ballot who would have balked at a measure described as hiking tax rates by 76 and 98 percent, even just for the rich.
Smith conceded that initiative organizers crafted the description "undoubtedly … to appeal to potential voters." But he said that does not make it inaccurate or misleading.
Anyway, the judge pointed out that the full text of the initiative — including the current and proposed tax rates — were attached to the petitions, so those who might have been confused could check for themselves before signing
Smith also was no more impressed with arguments by Kory Langhofer, attorney for the chamber, that the measure could not be on the ballot because that 100-word description does not mention that the initiative also would eliminate automatic indexing of income tax brackets to account for inflation. That provision is designed to keep people from being bumped into higher tax categories solely because their pay hikes are no more than normal inflation.
Initiative backers deny the measure would affect indexing.
Smith said even if it does repeal indexing — a legal finding he chose not to decide — it doesn't matter.
He said Arizona law requires only that the "principal provisions" of the initiative be listed in the description. And the judge said the effect of any change in indexing is minimal compared to the key provision of hiking income taxes on the state's most wealthy.
Langhofer already has filed the paperwork for review by the Arizona Supreme Court.
Thursday's ruling actually is a double setback for the Arizona Chamber.
In a potentially more significant finding, Smith also said state legislators acted illegally in enacting a requirement in 2017 that all efforts by voters to enact their own laws must be in "strict compliance" with each and every election statute.
That change allows initiatives to be kept off the ballot because of largely technical errors in the petitions. Prior to that, courts had allowed measures on the ballot if there was just "substantial compliance" with election laws.
It was the chamber that pushed the measure through the Republican-controlled Legislature on the heels of voters approving an initiative raising the state's minimum wage from $8.05 an hour at the time to $10.50 now — and eventually to $12 by 2020.
The judge said he reads the Arizona Constitution to provide voters with wide latitude in being able to enact their own laws. And that, he said, means lawmakers cannot tinker with it.
"Legislation requiring strict compliance with every statutory provision regarding initiatives unconstitutionally infringes on separation of powers and fundamental rights under the Arizona Constitution," Smith wrote.
Just hours later, however, Maricopa County Superior Court Judge James Kiley reached the opposite conclusion.
In that case, the committee seeking to put a renewable energy mandate on the ballot argued that allowing petitions to be judged — and rejected — based on strict compliance would "choke the life" from the power of people to put things on the ballot. Kiley disagreed, citing similar requirements elsewhere.
"The court sees no basis for the committee's assertion that such a standard, applied by courts in other jurisdictions with similar constitutional provisions, would impose an intolerable burden on the right to initiative in Arizona," he wrote.
Thursday's conflicting rulings mean the Arizona Supreme Court will have to determine who is right — and soon as what the justices rule ultimately could determine what will be on the November ballot.
The idea behind the power of initiative, put into the Arizona Constitution in 1912, was to give voters a chance to approve their own laws when elected legislators will not.
That, in turn, has resulted in voter approval of a series of measures that the business community — and the lawmakers who support them — never wanted. These range from public financing of elections and legalizing medical marijuana to a ban on leg-hold traps on public lands and the creation of a state minimum wage higher than required by federal law.
It was that last action that led the Republican-controlled Legislature to vote to impose the "strict compliance" standard.
Smith's ruling — and Langhofer's appeal — will provide the first opportunity for the Arizona Supreme Court to decide if lawmakers have that power.
Here is how that strict compliance standard is abused by those in power in real life. Mass subpoenas to be tested in challenge to energy measure: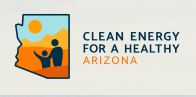 Opponents of a ballot measure to increase Arizona's use of renewable energy have the right to subpoena more than 1,600 individuals who gathered signatures to get the proposed law on the ballot.
But there are several ways backers of the Clean Energy for a Healthy Arizona initiative could argue in trial, set to begin on August 20, that there's not a good reason to compel those individuals to show up in court, according to some elections attorneys.
There's high stakes over the subpoenas thanks to a 2014 law that requires judges to toss signatures from circulators who don't show up in court.
The law, adopted as an amendment pushed by Secretary of State Michele Reagan, then a state senator, places the burden on circulators and the committee they work for to ensure that signature gatherers show up in Maricopa County Superior Court, where legal challenges to statewide ballot initiatives are heard.
Failure to show means a judge must invalidate all the signatures collected by that individual – even if valid.
Attorney Brett Johnson, an attorney for GOP lawmakers Vince Leach, John Kavanagh, Arizona Chamber of Commerce and Industry President Glenn Hamer and others challenging the Clean Energy initiative, told the court he plans to subpoena nearly all those who gathered signatures for the initiative, since they all registered with the Secretary of State's Office and signed paperwork acknowledging they might be subpoenaed.
Election attorney Andy Gordon said it's "pretty transparent" what Johnson's strategy is.
"If you subpoena someone to show up and they don't show up, all their signatures are automatically disqualified. That's what they're trying to do," Gordon said. "Their hope is that the people don't show up."
* * *
Jim Barton, the attorney for the Clean Energy campaign, failed in his effort to quash the subpoenas pre-trial, as the court ruled the plaintiffs may subpoena however many signature gatherers they choose. The judge has also acknowledged the logistical challenges that issuing so many subpoenas presents.
That could be an opening for Barton to make the argument that some of the subpoenas weren't necessary and the judge shouldn't disqualify signatures even if an individual doesn't make it to trial, Gordon said.
"I think that's the argument you need to make because of these peculiar statutes, and because you're dealing with kind of fundamental constitutional rights to the initiative," Gordon said. "They should have to make a particularized showing, at least when you subpoena 1,600 (individuals), that there's some reason to think there's really underlying problems, other than just a ploy to disqualify the signatures."
Attorney Roopali Desai, who worked with Gordon in 2016 to subpoena dozens of circulators in two initiative challenges for the first time under the 2014 law, said there may also be an argument that the statute requiring judges to toss signatures for no-show circulators is, on its face, unconstitutional.
"It may just be, as a statutory impediment on the citizen initiative process, not counting voters signatures simply because a circulator doesn't show up — there's a disconnect between the impact to the voter who signs the petition versus this burdensome requirement that was put into statute by the Legislature," Desai said.
Barton has hinted at arguments he might make in trial. Issuing subpoenas just to see if an individual will show up "is contrary to the purpose of that (subpoena) power being granted to attorneys," he said.
"When you subpoena someone to trial, you are compelling them to appear, presumably for a reason. And I think just to see if they show is not a good reason," Barton told the Arizona Capitol Times. "It's not what the subpoena power is for."
* * *
Desai said Barton might be on to something by arguing that there's a disconnect between the Rules of Civil Procedure, which specify when and how subpoenas are issued, and the law as written in 2014.
When Gordon and Desai were hired to challenge an initiative to cap the pay of top hospital executives, they were cautious in who they subpoenaed. Though they identified more than 300 signature gatherers with potential issues on their petitions, Desai said they only subpoenaed about 80 individuals.
Desai said they thought it frivolous to issue subpoenas for individuals when there were other ways to easily prove in court a signature was problematic and should be invalidated.
"You have to give people notice of what it is that you want. It has to be within a particular time frame. And then you have to have these specific procedures to have them show up," Desai said. "The statute just seems to completely obliterate, or pay no attention, to the service rules."
That could be a path to argue that the statute requiring signatures to be tossed should be overruled by the courts, Desai said.
In the end, the citizens initiatives that thousands of Arizonans worked to circulate, and hundreds of thousands of Arizonans signed petitions in support will be decided not at the ballot box but by seven justices in robes applying laws enacted by our lawless GOP legislators to restrict and limit your constitutional right to enact laws by citizens initiatives and referendums that they oppose in service to their corporate masters.
---
Support volunteer citizen journalism at the Blog for Arizona with a donation today. Your PayPal contribution keeps the Blog online and sustains a free press in Arizona.
---