Investigative reporter Michael Isikoff reports that Mueller is preparing endgame for Russia investigation:
Special counsel Robert Mueller's prosecutors have told defense lawyers in recent weeks that they are "tying up loose ends" in their investigation, providing the clearest clues yet that the long-running probe into Russia's interference in the 2016 election may be coming to its climax, potentially in the next few weeks, according to multiple sources close to the matter.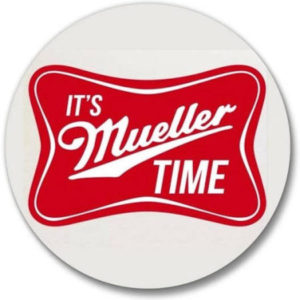 The new information about the state of Mueller's investigation comes during a pivotal week when the special counsel's prosecutors are planning to file memos about three of their most high profile defendants — former Trump national security adviser Michael Flynn, former Trump campaign chairman Paul Manafort and former Trump personal lawyer Michael Cohen.
A Flynn sentencing memo is due Tuesday, and memos about Manafort and Cohen are slated for Friday. All three documents are expected to yield significant new details on what cooperation the three of them provided to the Russia investigation.
There has been much speculation that Mueller might file his memo in Manafort's case under seal in order to prevent public disclosure of the additional crimes his office believes Manafort committed when he allegedly lied to prosecutors and broke a plea deal after agreeing to cooperate.
But Peter Carr, spokesman for the special counsel, confirmed to Yahoo News on Monday that the Manafort memo "will be public," although he added there could be some portions that are redacted or filed as a sealed addendum. The Manafort memo has been requested by the federal judge in his case so that prosecutors could, for the first time, spell out what matters they believe Manafort has lied to them about.
The fact that Mueller is planning a public filing about Manafort suggests he may no longer feel the need to withhold information about his case in order to bring additional indictments against others. That would be consistent with messages his prosecutors have given defense lawyers in recent weeks indicating that they are in the endgame of their investigation.
"They've been telling people they are tying up loose ends and trying to conclude," said one source familiar with the communications between Mueller's office and defense lawyers who represent key witnesses in the case.
That message was reinforced to some degree Monday when Mueller's office talked to congressional investigators as part of an ongoing discussion about whether new subpoenas for testimony by House and Senate committees might interfere with Mueller's investigation.
The response, which surprised one investigator, was that it would not, at least in matters relating to alleged obstruction by the White House in the Russia investigation itself. "What we were told is that the investigation has reached a mature enough stage that they've basically talked to everybody they want to talk to," said a knowledgeable source who asked not to be identified because of the sensitivity of the matter.
Mueller's office declined any public comment when asked to confirm that account, leaving open the possibility that there still could be a few witnesses yet to be questioned. Another source indicated that Mueller's office is still asking congressional investigators to stay away from some other witnesses.
There is at least one grand jury "mystery witness" in the D.C. Circuit Court of Appeals next week, as POLITICO reports. Mueller link seen in mystery grand jury appeal: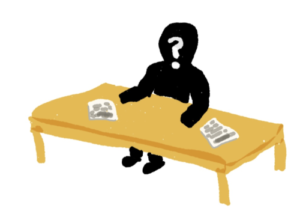 Special counsel Robert Mueller appears to be locked in a dispute with a mystery grand jury witness resisting giving up information sought in the ongoing probe into alleged Trump campaign collusion with Russia.
It's unclear exactly what the two sides are fighting over, but the case appears to resemble a separate legal battle involving an associate of Trump ally Roger Stone, Andrew Miller, who is fighting a Mueller subpoena. Miller's lawyers are using the case, slated to be argued at the D.C. Circuit Court of Appeals early next month, to mount a broad legal assault on Mueller's authority as special counsel.
In the more shadowy case, which involves an unknown person summoned before a grand jury this summer, the D.C. Circuit on Monday set a separate round of arguments for Dec. 14.
The case traveled in recent months from U.S. District Court Chief Judge Beryl Howell to the U.S. Court of Appeals for the D.C. Circuit, back down to Howell and back up again to the appeals court with most details shrouded in secrecy, another indication that much of Mueller's activity is taking place behind the scenes and is rarely glimpsed by the press or public.
* * *
A few, bare-bones details about the dispute are available in the public record. While all records about the litigation in the district court are sealed, the D.C. Circuit's docket shows that the case was brought in the District Court on Aug. 16 and Howell ruled on it on Sept. 19. The initial appeal was filed five days later.
* * *
The first appeal appears to have been rejected by a D.C. Circuit panel as premature. The witness's lawyers asked the full bench of the appeals court to review that decision but a notation in court files says only nine of the court's 10 active judges participated. Bowing out was Judge Greg Katsas, the court's only member appointed by President Donald Trump.
Katsas served as a deputy White House counsel before Trump tapped him for the powerful D.C. Circuit last year. At Katsas's confirmation hearing, he acknowledged working on some issues related to the Russia investigation and signaled he would take a broad view of his recusal obligations stemming from that work.
"In cases of doubt, I would probably err on the side of recusal," Katsas told senators last October.
* * *
"The bottom line is the most likely scenario is someone filed a motion to quash or otherwise resisted a grand jury subpoena, and the judge issued an order denying that and saying the witness needs to testify," said Ted Boutrous, a Gibson Dunn & Crutcher attorney who has handled grand jury-related litigation for journalists and media organizations.
It's unclear whether the case the appeals court has agreed to hear in December involves an assertion of attorney-client privilege or some other privilege, is framed as a broader attack on Mueller's authority, or perhaps advances both sets of arguments.
"It's very hard to tell from this docket," Boutrous said.
Michael Cohen's sentencing is scheduled for December 12. Michael Flynn's sentencing is scheduled for December 18.
Paul Manafort's sentencing is scheduled for March 5, 2019 after his plea agreement with Robert Mueller collapsed last week.
In addition, former FBI Director James Comey is slated to testify on Capitol Hill on Friday: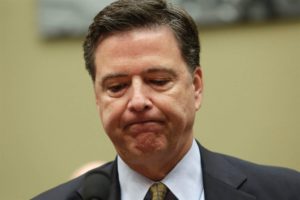 Former FBI Director James Comey will testify privately on Capitol Hill on Friday, after the resolution of a legal dispute over a Republican-initiated subpoena to compel him to appear, according to Comey's attorney David Kelley and a House Judiciary Committee aide.
Comey fought the subpoena, issued by House Judiciary Committee Chairman Bob Goodlatte (R-Va.), but abandoned the dispute after arranging a voluntary appearance — and a promise that a transcript of his interview would be released publicly after about 24 hours.
Comey had resisted the panel's initial call to testify, arguing that long-running investigations by the GOP-led Judiciary and Oversight committees were really a politically driven effort to discredit the FBI and top officials involved in the probe of President Donald Trump's campaign contacts with Russia.
The committees have been interviewing senior Justice Department and FBI officials privately, and several of the Republican panel members have cast the officials' testimony as evidence of anti-Trump bias infecting the top levels of the bureau. Democrats involved in the interviews say the GOP effort is a smokescreen, an effort to discredit the FBI officials who launched the Russia investigation — now run by special counsel Robert Mueller.
Comey, who was fired by Trump last year and has testified publicly that Trump pressured him to back off the Russia investigation in early 2017, had refused to appear for a closed-door hearing with the House panels, suggesting other officials who had done so saw their comments distorted and leaked publicly. He instead demanded a public hearing, but Goodlatte rejected that.
The Friday interview comes less than a month before Republicans relinquish control of the House to Democrats. A transcript of the interview is expected to be released on Saturday after a stenographer has time to complete it.
What the Republicans on this committee are engaged in is nothing less than witness intimidation of a key witness in the Mueller probe, something they have also done with all former FBI employees who were Comey's corroborating witness. They are co-conspirators and/or accessories to obstruction of justice. They should also be charged.
If Special Counsel Robert Mueller is "tying up loose ends" in his investigation, we should expect a series of indictments coming soon for the next two tranches of his investigation: the Americans who cooperated with the already indicted Russian intelligence officers who illegally hacked the DNC and illegally interfered in the 2016 election to assist the election of Donald Trump, and the indictments for obstruction of justice.
Our Twitter-troll-in-chief added yet an another count of witness tampering and obstruction of justice on Monday. Trump's latest tweets cross clear lines, experts say: Obstruction of justice and witness tampering:
President Trump took to Twitter Monday morning, haranguing special counsel Robert S. Mueller III and witnesses to his ongoing Russia investigation. His tweets have become a common morning occurrence, particularly in recent weeks. But legal experts are calling Monday's missives a newsworthy development that amounts to evidence of obstructing justice.
Trump's first statement went out after Michael Cohen, his former personal attorney who pleaded guilty last week for lying to Congress about the president's real estate project in Russia. In his tweet, Trump alleged that Cohen lied to Mueller and called for a severe penalty, demanding that his former fixer "serve a full and complete sentence."
After the overt attack on Cohen came a tweet encouraging Roger Stone, a longtime adviser to Trump, not to become a witness against him: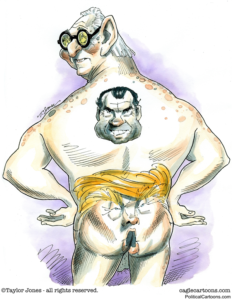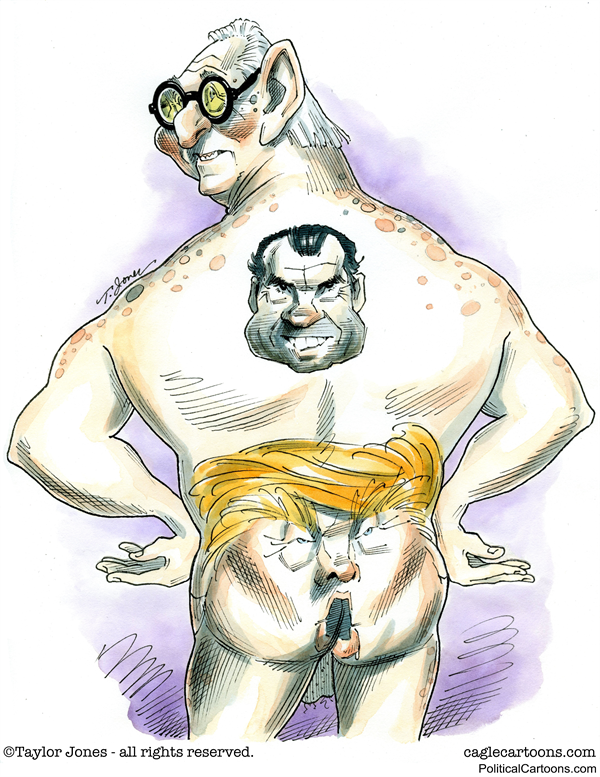 "'I will never testify against Trump.' This statement was recently made by Roger Stone, essentially stating that he will not be forced by a rogue and out of control prosecutor to make up lies and stories about 'President Trump.' Nice to know that some people still have 'guts!'"
Norman Eisen, a senior fellow at the Brookings Institution, said that the most striking thing about Monday was that there were two statements in proximity.
"It comes very close to the statutory definition of witness tampering," he said. "It's a mirror image of the first tweet, only he's praising a witness for not cooperating with the implication of reward," he said, adding that Trump has pardon power over Stone.
"We're so used to President Trump transgressing norms in his public declarations," Eisen said, "but he may have crossed the legal line."
Respected figures across party lines also responded to Trump's tweets on the social media platform.
Attorney George Conway, husband of White House counselor Kellyanne Conway, referenced the federal statute most likely to create legal liability for Trump: 18 U.S.C. §§ 1512, which outlines the crime of witness tampering.
* * *
[T]here are plenty of cases where similar statements were used as part of an obstruction-of-justice prosecution, according to former acting solicitor general Neal Katyal.
Even if Mueller could technically satisfy the statute, few prosecutors would make a congressional referral based on tweets from the president alone.
Instead, Monday's slew of tweets probably will be used to evaluate whether Trump's intent was "corrupt." They will also be used to show a pattern by Trump to interfere with law enforcement to serve his personal end, Katyal said.
Katyal said of Monday's tweets: "The difference with the prior episodes is that you've got the whole enchilada in one tweet — you don't need to refer to other extrinsic evidence. Trump is directly praising one individual for not flipping and attacking another for doing so."
"When you look at the tweets about Stone and Cohen, Trump is sending a very strong message to others that those who cooperate will be punished, and those who keep his secrets will be rewarded," white-collar defense attorney Barry Berke said.
"The tweets could be the basis for the House to determine if the president engaged in an abuse of power or worse," said Berke, referring to the articles of impeachment against past presidents — Richard M. Nixon and Bill Clinton — for abuse of power and obstruction of justice.
Time to bone up on the Articles of Impeachment against Richard Nixon.
UPDATE: In a classic call and response to Trump's tweet, Roger Stone is taking the Fifth (completing the crime of witness tampering):
Roger Stone didn't have to take the Fifth in response to a request from the ranking Democratic member of the Senate Judiciary Committee, Sen. Dianne Feinstein of California. It wasn't a subpoena and Feinstein doesn't have subpoena power anyway. So Stone could have just declined to cooperate with the Senator's invitation to appear before the panel and provide documents related to 2016 Russian interference. …Stone's move appears to be more a matter of signal sending than one of pure substance. Stone is likely letting House Democrats know what he plans to do next year should he ultimately be subpoenaed to appear before any committees on the House side.
---
Support volunteer citizen journalism at the Blog for Arizona with a donation today. Your secure contribution keeps the Blog online and sustains a free press in Arizona.
---