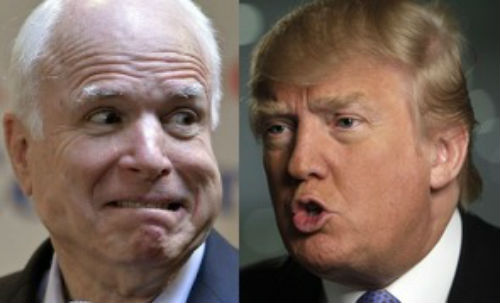 I'll keep this one short. For more substance, check out Linda Lyon's excellent post, #BeTheMaverick, below.
John McCain, by towing the party line and endorsing Trump, and now failing to retract his endorsement in the wake of Trump's most recent tirade, has validated Trump's despicable comments about him.
Politically, McCain has quite clearly been "captured." It's pathetic, especially for a guy who fancies himself a maverick. Trump's sentiment about capture, while horrific in the context of military capture, is spot-on in the context of political capture: We prefer politicians who haven't been captured.