All of your efforts have paid off with Senator John McCain. The Arizona Republic reports Sen. John McCain will vote against Graham-Cassidy health-care bill: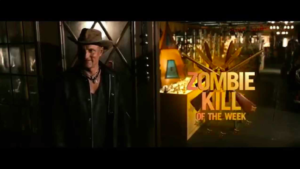 For the second time in two months, Sen. John McCain is giving the thumbs down to his fellow Republicans' efforts to roll back the Affordable Care Act.
"I cannot in good conscience vote for the Graham-Cassidy proposal," McCain, R-Ariz., announced Friday in a written statement. "I believe we could do better working together, Republicans and Democrats, and have not yet really tried. Nor could I support it without knowing how much it will cost, how it will effect insurance premiums, and how many people will be helped or hurt by it.
"Without a full CBO (Congressional Budget Office) score, which won't be available by the end of the month, we won't have reliable answers to any of those questions."
McCain added that he took "no pleasure in announcing my opposition," particularly because one of the bill's authors, Sen. Lindsey Graham of South Carolina, is one of his best friends.
"I know they are acting consistently with their beliefs and sense of what is best for the country. So am I," McCain said.
Jimmy Kimmel tweeted his thanks to Senator McCain.
McCain on July 28 gave a dramatic thumbs down to what was informally known as the GOP's "skinny repeal" plan. His vote was decisive, bringing Republican health-care efforts to a temporary halt.
The emergence of alternative legislation from Graham and Sen. Bill Cassidy, R-La., which appeared to be heading for a vote as early as next week, put pressure back on the three Republican dissenters from July: McCain and Sens. Susan Collins of Maine and Lisa Murkowski of Alaska.
Focus your lobbying efforts this weekend on Sens. Collins and Murkowski. Sen. McCain has given them cover to come out and declare that they will vote against the zombie "Trumpcare" bill. It's a shame that our Senator Jeff Flake is a useless waste of your time who does not care to hear from you about harming Arizonans by denying them health care. He will have to answer to the voters for his moral bakruptcy.
They are joined this time by [the always unreliable] Sen. Rand Paul, R-Ky., who staked out his opposition to the Graham-Cassidy proposal early.
I fully expect Aqua Buddha to vote for this bill, if it actually comes to a vote.
McCain's opposition, which came despite Arizona Gov. Doug Ducey announcing his support for the plan, could again derail GOP hopes of undoing "Obamacare."
After McCain announced his opposition to the bill, Ducey issued a statement reiterating his support for Graham-Cassidy and saying, "fifty-one votes are still possible."
* * *
Graham said on Twitter that he respectfully disagreed with McCain on this issue but his friendship with him "is not based on how he votes" but on "respect for how he's lived his life and the person he is."
* * *
Senate Minority Leader Chuck Schumer, D-N.Y., praised McCain for his stand.
"John McCain shows the same courage in Congress that he showed when he was a naval aviator," Schumer said in a written statement. "I have assured Senator McCain that as soon as repeal is off the table, we Democrats are intent on resuming the bipartisan process."
The Arizona Hospital and Healthcare Association, which opposed Graham-Cassidy, also cheered McCain "for continuing to show the U.S. Senate and the American people what leadership looks like."
"Like Sen. McCain, we believe sustainable and positive reforms to our nation's healthcare system — including addressing flaws in the Affordable Care Act — can only be accomplished by working together in a bipartisan and reasoned manner," the group said. "This is not only the right way to pass legislation of such public significance, but also the right way for each of us to conduct ourselves in pursuing positive change for healthcare outside of the political arena."