Doug Ducey, the ice cream man hired by Koch Industries to run their Southwest subsidiary formerly known as the state of Arizona is attempting a court packing scheme to put more "Kochbots" on the Arizona Supreme Court, to join his appointment of Clint Bolick from the "Kochtopus" Death Star, the Goldwater Institute, earlier this year.
Tea-Publican Rep. J.D. Mesnard (this tool again) has introduced HB 2537 (.pdf) which would increase the number of justices on the state's highest court from five to seven. See, E.J. Montini: Is Ducey trying to stack the Supreme Court? "This isn't about diversity or workload. It's an old-fashioned a gavel grab by a governor who'd like to run the state as an all-powerful CEO of a business rather than the democratically elected governor."
It is also one way to ensure that our lawless Tea-Publican legislature and governor never have to pay the judgment in the Prop. 301 school district inflation adjustment lawsuit, Cave Creek Unified School Dist, et al. v. Ducey, and to turn a blind eye to the prohibitions in the Arizona Constitution when they finally get around to privatizing public education in Arizona through vouchers.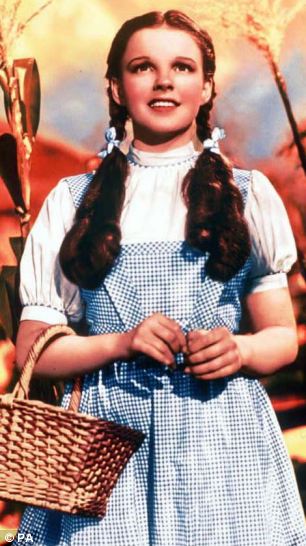 Kansas Tea-Publicans are  pursuing a more aggressive approach in their standoff with the Kansas Supreme Court over the legislature's unconstitutional failure to adequately fund public education in that state.
Kansas Tea-Publicans are considering impeaching their Supreme Court to do away with that pesky concept of judicial review by a co-equal branch of government, the judiciary, because constitutional democracy is just so damn inconvenient to authoritarian Tea-Publicans. Unchecked lawless Tea-Publican tyranny is so much easier. Frustrated Kansas GOP lawmakers weigh move to impeach top judges:
Republican lawmakers in Kansas, weary of conflicts with a judiciary that has been pushing for more school spending, are beginning to act on a measure to expand the legal grounds for impeaching judges.
The move is part of an intensified effort in red states to reshape courts still dominated by moderate judges from earlier administrations.
A committee in the GOP-controlled Senate plans to vote Tuesday on a bill that would make "attempting to usurp the power" of the Legislature or the executive branch grounds for impeachment.
One man's "usurp" is another man's "tyranny." Many Tea-Publicans do not believe in judicial review of legislative enactments. Look it up.
Impeachment has "been a little-used tool" to challenge judges who strike down new legislation, said Republican Sen. Dennis Pyle, a sponsor of the measure. "Maybe it needs to be oiled up a little bit or sharpened a little bit."
The proposal has considerable support in a Legislature in which Republicans outnumber Democrats more than 3 to 1. Nearly half the Senate's members have signed on as sponsors. It's unclear whether its novelty could complicate passage.
The serious consideration of the measure, though, signals the exceedingly bitter political climate in the state.
Since Gov. Sam Brownback and GOP supermajorities won control of the statehouse in 2010, conservatives have passed a steady stream of bills cutting income taxes and spending, expanding gun rights and restricting abortion.
The state Supreme Court has issued rulings to force increased spending on public schools, citing a constitutional requirement that schools be adequately funded, and threatened last month to shut the schools this fall if lawmakers don't comply. The court also has overturned death sentences in capital murder cases and is reviewing a case that could toss out abortion restrictions.
* * *
Callie Denton, executive director of the state trial lawyers' association, said Kansas is "really ground zero" for conservative antagonism toward the courts. Legal groups like hers fear Republicans will be motivated to initiate impeachment proceedings if the bill passes.
"We're taking it very seriously," Denton said.
Four of the Kansas' seven Supreme Court justices were appointed by Democratic Gov. Kathleen Sebelius, who served from 2003 to 2009, and two by her predecessor, Bill Graves, a moderate Republican. Only one was appointed Brownback.
Replacing the justices through elections is difficult in Kansas because they don't run in contested races. Instead, they face a "retention election" every six years, remaining in office unless more than 50 percent of voters vote against them. No justice has ever been voted out.
Kansas follows the merit selection system of judges pioneered in Arizona by Sandra Day O'Connor. Tea-Publicans in Arizona have frequently sought to undermine the judicial merit selection system of judges in Arizona in recent years as well.
Conservative groups are expected to mount a major effort to vote out four of the Supreme Court justices on the ballot this fall. But critical lawmakers also hope to make impeachment a tool.
Currently, the state constitution allows impeachment only for treason, bribery or other high crimes and misdemeanors. No public official has been impeached since 1934.
In other states, conservative groups are spending heavily in contested judicial elections. Two Arkansas Supreme Court candidates were defeated last week after two groups spent more than $850,000 on broadcast ads targeting them; one was a sitting justice seeking to become the chief justice.
Brownback and GOP lawmakers already have tried unsuccessfully to change how the justices are selected and to cut the judiciary's budget.
"The attacks on the courts in Kansas have definitely been coming faster and more furious than in other states," said Debra Erenberg, spokesman for Justice at Stake, a Washington-based group promoting judicial independence.
"It just seems like the Legislature has been throwing everything it can think of at the courts."
That Senate committee delayed action on the bill today. Kansas Senate panel delays vote on judicial impeachment bill:
A Kansas Senate committee has delayed its debate on a bill expanding the legal grounds for impeaching and removing judges and state Supreme Court justices from office.
Chairman Jeff King postponed the Judiciary Committee's scheduled debate Tuesday until Thursday so that it can consider amendments.
Lawmakers are considering the bill after many Republicans have criticized the Supreme Court over school funding and death penalty rulings. Kansas is at the center of efforts by conservatives to remake state courts.
The bill's list of impeachable offenses would include attempting to "usurp the power" of legislators or the executive branch.
Charles Pierce at Esquire writes, The Great Let's-Totally-F*ck-Up-Kansas-Experiment Is Nearly Complete:
If it were possible for Congress to place a state into some kind of democratic receivership, Kansas would be a really good candidate. Governor Sam Brownback—excuse me, twice-elected, god help us, Governor Sam Brownback—turned the state into a lab rat for all the worst policy ideas produced by the modern conservative Republican party. The legislature went gleefully along for the ride. The state has cratered and, as it cratered, it sank deeper and deeper into madness. The latest chapter in this sad saga came when the state's Supreme Court began to rule that, all Randian wet-dreams aside, Kansas had an obligation to fund its public schools at a decent level. If you think that the legislature response was to carefully consider what it's been doing over the past few years and pull itself back from a course of action that is so obviously harming so many of the people that put it into office, then you probably live in a state not presided over by the likes of Sam Brownback.
* * *
Don't like what the Court's been doing? Don't abide by its rulings, just 86 its justices.
* * *
They recognize no limits to their power, no curbs to their desire. There are few frontiers in democratic government that they will not work to violate, or to twist to their own purposes. And they absolutely will not stop. Ni shagu nazad, as Stalin said to his army. Not one step backwards.
* * *
The experiment in Kansas is nearly complete. Government has been refashioned to work splendidly for the wealthy and connected, and not at all for the people who need it most, who then develop within their hearts and minds contempt for it at the ballot box, and contempt that perpetuates itself with every new atrocity, which has been the plan all along. As we point out often here at the shebeen, the problem with lab rats is that most of them die.
The rise of Tea-Publican authoritarianism and fascism is very real people. It's happening in America's heartland, and here in Arizona. Wake up! Fight back!