Last November, the 10th Circuit Court of Appeals struck down proof-of-citizenship requirement for National Voter Registration Form: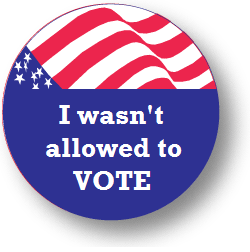 A panel of the 10th Circuit Court of Appeals on Friday, in a unanimous decision, struck down Arizona's Prop. 200 (2004) proof-of-citizenship requirement for voter registration and a similar provision of Kansas law in Kobach v. U.S. Election Assistance Commission (Nos. 14-3062 and 14-3072). Specifically, this case concerns whether Arizona and Kansas have to accept the federal National Voter Registration Form without additional proof of citizenship. The Arizona Voter Registration Form proof-of-citizenship requirement has previously been upheld by the Courts.
Read the Opinion Here (.pdf).
* * *
The 10th Circuit Court of Appeals in Denver ruled that Kansas cannot require proof-of-citizenship documents — almost always a birth certificate or passport — from prospective voters who register using a federal voter registration form. The court also said that a federal agency doesn't have to alter the [federal] form to fit Kansas requirements.
Arizona has a similar proof-of-citzenship requirement, and Kobach argued the case on behalf of both states in conjunction with Arizona Secretary of State Ken Bennett.
I commented at the time, "Justice Antonin Scalia, who suggested this convoluted legal process to Kansas and Arizona in his earlier Supreme Court opinion, is salivating at the prospect of judicially rewriting the federal law in favor of "states' rights" when this case winds its way back to the U.S. Supreme Court. This is a temporary victory, I fear."
We are about to find out. The Wichita Eagle reports, Kris Kobach asks U.S. Supreme Court to restore his proof-of-citizenship law:
Kansas Secretary of State Kris Kobach is asking the U.S. Supreme Court to overturn an appeals court decision and restore a state law he wrote requiring proof-of-citizenship documents to register to vote.
Kobach wants the Supreme Court to undo the November decision by the Denver-based 10th Circuit Court of Appeal, in a case pitting Kansas and Arizona against the federal Election Assistance Commission and a bevy of voting rights groups.
The appeals court ruled that the states could not require document citizenship proof from prospective voters who register using a federal form that doesn't demand it – and that the commission doesn't have to alter the federal registration form to comply with the states' demands.
Kobach argues Supreme Court guidance is needed because the case is of paramount national importance.
Election Assistance Commission officials could not be reached late Thursday.
Dolores Furtado, president of the Kansas chapter of the League of Women Voters, said the league will continue its intervention in the case on the federal commission's side.
She said she hasn't yet talked with the group's lawyers about Kobach's appeal, but they will very likely file a rebuttal to it. Both the state and national league organizations have intervened in the case, represented by the lawyers from the Brennan Center for Justice at New York University.
Other voting-rights groups that have joined on the commission's side include Common Cause, Project Vote, Inter Tribal Council of Arizona and others.
They argue that the proof-of-citizenship requirement represents an unacceptable hurdle to voting and is therefore unconstitutional. They also say the requirement is especially difficult for low-income, elderly and minority voters to meet.
* * *
[Kansas and Arizona] proof of citizenship to register to vote most often requires either a birth certificate, passport, or other documents for special circumstances such as tribal and foreign-born citizens.
The federal form doesn't require any documents, but instead requires prospective voters to attest to their citizenship by signing a sworn statement under penalty of perjury.
Since the 10th Circuit ruled against Kobach, Kansas [and Arizona] has operated under a two-tier system for state and federal voters.
Voters who use the state registration form and provide citizenship proof can vote in all elections. But those who fill out a state form and don't provide the proof have their voting privilege suspended until they produce it.
At present, about 25,000 prospective [Kansas] voters are on the suspense list.
Voters who register with the federal form and don't provide citizenship proof are excluded from state and local elections, but can vote for federal candidates in congressional and presidential elections.
The change has already affected Wichita's elections.
Federal voters were also excluded from the recent city primary and won't be allowed to vote in the April 7 election for mayor, City Council and school boards.
The 10th Circuit judges said Kansas and Arizona have other ways to check voters' citizenship that are less burdensome for voters than requiring them to provide their birth records.
The Election Assistance Commission's executive director "discussed in significant detail no fewer than five alternatives to requiring documentary evidence of citizenship that states can use to ensure that noncitizens do not register using the Federal Form," the court ruling said. "Kobach and (Arizona Secretary of State Ken) Bennett do not dispute that these means exist, and merely contend that they are overly onerous."
* * *
Kobach's filing sets the clock for a series of written rebuttals from both sides, followed by a decision by the Supreme Court whether it will take up the case.
Kobach said he expects that decision sometime this summer, with oral arguments in the fall if the court decides to take the case.
We all know that "Nito," Justice Antonin Scalia, will vote for review, since he designed this convoluted scheme for an appeal in this case. But can he find three more votes for review?