There are several new reports on the Trump-Putin campaign investigation front.
The New York Times reports that Trump Adviser's Visit to Moscow Got the F.B.I.'s Attention: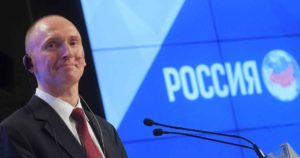 Ever since F.B.I. investigators discovered in 2013 that a Russian spy was trying to recruit an American businessman named Carter Page, the bureau maintained an occasional interest in Mr. Page. So when he became a foreign policy adviser to the Trump campaign last year and gave a Russia-friendly speech at a prestigious Moscow institute, it soon caught the bureau's attention.
That trip last July was a catalyst for the F.B.I. investigation into connections between Russia and President Trump's campaign, according to current and former law enforcement and intelligence officials.
It is unclear exactly what about Mr. Page's visit drew the F.B.I.'s interest: meetings he had during his three days in Moscow, intercepted communications of Russian officials speaking about him, or something else.
After Mr. Page, 45 — a Navy veteran and businessman who had lived in Moscow for three years — stepped down from the Trump campaign in September, the F.B.I. obtained a warrant from the Foreign Intelligence Surveillance Court allowing the authorities to monitor his communications on the suspicion that he was a Russian agent.
From the Russia trip of the once-obscure Mr. Page grew a wide-ranging investigation, now accompanied by two congressional inquiries, that has cast a shadow over the early months of the Trump administration.
Developments beyond Mr. Page's trip may have heightened the F.B.I.'s concern about Russian meddling in the campaign. Paul Manafort, then Mr. Trump's campaign manager, was already under criminal investigation in connection with payments from a pro-Russian political party in Ukraine. WikiLeaks and two websites later identified as Russian intelligence fronts had begun releasing emails obtained when Democratic Party servers were hacked.
When the F.B.I. opened its investigation in late July, agents were just beginning to explore whether Mr. Trump's advisers had contacts with Russian government officials or intelligence operatives, according to the current and former American officials, who spoke about the continuing inquiry on the condition of anonymity. In the months that followed, they said, more evidence came to light, including intercepts of Russian officials discussing Mr. Page and other Trump associates.
Bloomberg News reports that the controversial founder of the mercenary security firm Blackwater, Erik Prince, brother of Education Secretary Betsy DeVos, who claimed that he did not have any role in the Trump transition actually did. You're shocked, I'm sure. Blackwater Founder Said to Have Advised Trump Team: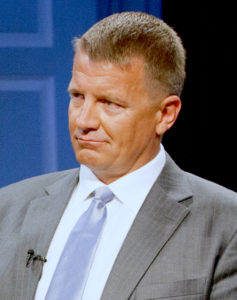 In the very public, post-election parade of dignitaries, confidantes and job-seekers filing in and out of Donald Trump's marquee Manhattan tower, Blackwater founder Erik Prince was largely out of sight. And yet Prince was very much a presence, providing advice to Trump's inner circle, including his top national security adviser, Michael T. Flynn, according to people familiar with his activities.
Trump was weakest in the area where the stakes were highest — foreign affairs. Among those his aides turned to was Prince, a man whose specialty is paramilitary security forces, and whose company is best remembered after its employees were convicted of killing Iraqi citizens, including children, in the notorious 2007 Nisour Square gun battle. Prince wasn't implicated in the shootings. In the decade since, Prince has carved out a role as a controversial critic of U.S. policies to fight terrorism, a view often espoused by the incoming Trump administration, which was eager to ramp up its anti-terrorism policies.
* * *
According to people familiar with his activities, Prince entered Trump Tower through the back, like others who wanted to avoid the media spotlight, and huddled with members of the president-elect's team to discuss intelligence and security issues. The conversations provide a glimpse of Prince's relationship with an administration that's distanced itself from him since the Washington Post reported earlier this month that Prince had met with a top aide to Russian President Vladimir Putin in the Seychelles in January [to establish a Trump-Putin back channel].
That island encounter was the latest in a series of conversations between Trump advisers and Russians that have come to light as U.S. investigators probe allegations that Russia interfered with the presidential election.
Prince denies having any role in the Trump transition, or that he was working as an envoy of team Trump to the Russians.
Yet over a two to three month period around the election, Prince met several times with top aides as the incoming government took shape, offering ideas on how to fight terror and restructure the country's major intelligence agencies, according to information provided by five people familiar with the meetings. Among those he conferred with was Flynn, a member of the transition team who joined the administration and was later dismissed, some of the people said. He discussed possible government appointees with people in the private sector, one person said. Prince himself told several people that while he was not offering his advice in any official capacity, his role was significant.
The meetings occurred in Trump Tower, the administration's transition office in Washington and elsewhere, according to people familiar with them. In one informal discussion in late November, Prince spoke openly with two members of Trump's transition team on a train bound from New York to Washington. He boarded the same Acela as Kellyanne Conway and they sat together. Joining the conversation at one point was Kevin Harrington, a longtime associate of Trump adviser Peter Thiel who is now on the National Security Council. They discussed, in broad terms, major changes the incoming administration envisioned for the intelligence community, as recounted by a person on the train who overheard their conversation.
Prince was a generous financial backer of the Trump campaign, along with his sister, Education Secretary Betsy DeVos. Prince contributed at least $100,000 through a political action committee run by billionaire hedge-fund manager Robert Mercer. That PAC also funneled contributions from Thiel, the billionaire Silicon Valley entrepreneur who has acted as an informal liaison to the high-tech world for the White House.
* * *
Prince is no longer talking to those in the administration, said the person close to him, who spoke on condition of anonymity because the discussions were intended to remain private. His influence waned after Flynn was ousted as National Security Adviser in February over concerns about his own disclosures and conversations with the Russian ambassador. And Prince has no relationship with Flynn's successor, General H. R. McMaster.
* * *
More recently, Prince's money, connections and conservative credentials have allowed him to move easily in and around Trump World. He was a guest, along with Trump, at Mercer's Villains and Heroes holiday party last year. Prince also attended the election-night victory party at Trump Tower.
Last year, Prince was often heard on Breitbart radio, overseen by Steve Bannon, who today serves as White House chief strategist.
In a Reuters exclusive report, Putin-linked think tank drew up plan to sway 2016 U.S. election – documents: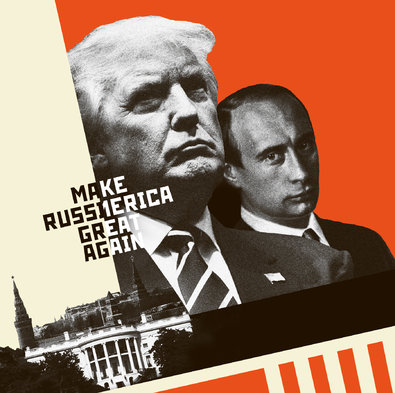 A Russian government think tank controlled by Vladimir Putin developed a plan to swing the 2016 U.S. presidential election to Donald Trump and undermine voters' faith in the American electoral system, three current and four former U.S. officials told Reuters.
They described two confidential documents from the think tank as providing the framework and rationale for what U.S. intelligence agencies have concluded was an intensive effort by Russia to interfere with the Nov. 8 election. U.S. intelligence officials acquired the documents, which were prepared by the Moscow-based Russian Strategic Studies [en.riss.ru/], after the election.
The institute is run by retired senior Russian foreign intelligence officials appointed by Putin's office.
The first Russian institute document was a strategy paper written last June that circulated at the highest levels of the Russian government but was not addressed to any specific individuals.
It recommended the Kremlin launch a propaganda campaign on social media and Russian state-backed global news outlets to encourage U.S. voters to elect a president who would take a softer line toward Russia than the administration of then-President Barack Obama, the seven officials said.
A second institute document, drafted in October and distributed in the same way, warned that Democratic presidential candidate Hillary Clinton was likely to win the election. For that reason, it argued, it was better for Russia to end its pro-Trump propaganda and instead intensify its messaging about voter fraud to undermine the U.S. electoral system's legitimacy and damage Clinton's reputation in an effort to undermine her presidency, the seven officials said.
The current and former U.S. officials spoke on the condition of anonymity due to the Russian documents' classified status. They declined to discuss how the United States obtained them. U.S. intelligence agencies also declined to comment on them.
The documents were central to the Obama administration's conclusion that Russia mounted a "fake news" campaign and launched cyber attacks against Democratic Party groups and Clinton's campaign, the current and former officials said.
"Putin had the objective in mind all along, and he asked the institute to draw him a road map," said one of the sources, a former senior U.S. intelligence official.
* * *
Four of the officials said the approach outlined in the June strategy paper was a broadening of an effort the Putin administration launched in March 2016. That month the Kremlin instructed state-backed media outlets, including international platforms Russia Today and Sputnik news agency, to start producing positive reports on Trump's quest for the U.S. presidency, the officials said.
PRO-KREMLIN BLOGGERS
Russia Today and Sputnik published anti-Clinton stories while pro-Kremlin bloggers prepared a Twitter campaign calling into question the fairness of an anticipated Clinton victory, according to a report by U.S. intelligence agencies on Russian interference in the election made public in January. [bit.ly/2kMiKSA]
Russia Today's most popular Clinton video – "How 100% of the 2015 Clintons' 'charity' went to … themselves" – accumulated 9 millions views on social media, according to the January report. [bit.ly/2os8wIt]
The report said Russia Today and Sputnik "consistently cast president elect-Trump as the target of unfair coverage from traditional media outlets."
The report said the agencies did not assess whether Moscow's effort had swung the outcome of the race in Trump's favor, because American intelligence agencies do not "analyze U.S. political processes or U.S. public opinion." [bit.ly/2kMiKSA]
CYBER ATTACKS
Neither of the Russian institute documents mentioned the release of hacked Democratic Party emails to interfere with the U.S. election, according to four of the officials. The officials said the hacking was a covert intelligence operation run separately out of the Kremlin.
The overt propaganda and covert hacking efforts reinforced each other, according to the officials. Both Russia Today and Sputnik heavily promoted the release of the hacked Democratic Party emails, which often contained embarrassing details.
Five of the U.S. officials described the institute as the Kremlin's in-house foreign policy think tank.
The institute's director when the documents were written, Leonid Reshetnikov, rose to the rank of lieutenant general during a 33-year-career in Russia's foreign intelligence service, according to the institute's website [bit.ly/2oVhiCF]. After Reshetnikov retired from the institute in January, Putin named as his replacement Mikhail Fradkov. The institute says he served as the director of Russia's foreign intelligence service from 2007 to 2016. [bit.ly/2os4tvz]
Reuters was unable to determine if either man was directly involved in the drafting of the documents. Reshetnikov's office referred questions to the Russian institute.
* * *
On Jan. 31, the websites of Putin's office [bit.ly/2os9wMr] and the institute [bit.ly/2oLn9Kd] posted a picture and transcript of Reshetnikov and his successor Fradkov meeting with Putin in the Kremlin. Putin thanked Reshetnikov for his service and told Fradkov he wanted the institute to provide objective information and analysis.
"We did our best for nearly eight years to implement your foreign policy concept," Reshetnikov told Putin. "The policy of Russia and the policy of the President of Russia have been the cornerstone of our operation."
Cue Putin's army of blog trolls in three, two, one . . .