Britain's spy agencies played a crucial role in alerting their counterparts in Washington to contacts between members of Donald Trump's campaign team and Russian intelligence operatives, Britain's The Guardian reports. British spies were first to spot Trump team's links with Russia:
GCHQ first became aware in late 2015 of suspicious "interactions" between figures connected to Trump and known or suspected Russian agents, a source close to UK intelligence said. This intelligence was passed to the US as part of a routine exchange of information.
Over the next six months, until summer 2016, a number of western agencies shared further information on contacts between Trump's inner circle and Russians, sources said.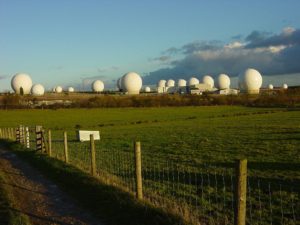 The European countries that passed on signals intelligence – known as SIGINT – included Germany, Estonia and Poland. Australia, a member of the "Five Eyes" spying alliance that also includes the US, UK, Canada and New Zealand, also relayed material, one source said.
Another source suggested the Dutch and the French spy agency, the General Directorate for External Security or DGSE, were contributors.
It is understood that GCHQ was at no point carrying out a targeted operation against Trump or his team or proactively seeking information. The alleged conversations were picked up by chance as part of routine surveillance of Russian intelligence assets. Over several months, different agencies targeting the same people began to see a pattern of connections that were flagged to intelligence officials in the US.
* * *
[B]oth US and UK intelligence sources acknowledge that GCHQ played an early, prominent role in kickstarting the FBI's Trump-Russia investigation, which began in late July 2016.
One source called the British eavesdropping agency the "principal whistleblower."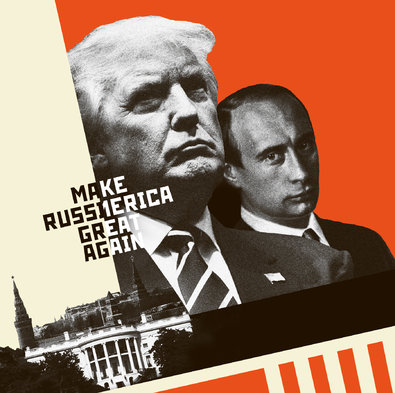 The Guardian has been told the FBI and the CIA were slow to appreciate the extensive nature of contacts between Trump's team and Moscow ahead of the US election. This was in part due to US law that prohibits US agencies from examining the private communications of American citizens without warrants. "They are trained not to do this," the source stressed.
"It looks like the [US] agencies were asleep," the source added. "They [the European agencies] were saying: 'There are contacts going on between people close to Mr Trump and people we believe are Russian intelligence agents. You should be wary of this.'
"The message was: 'Watch out. There's something not right here.'"
According to one account, GCHQ's then head, Robert Hannigan, passed material in summer 2016 to the CIA chief, John Brennan. The matter was deemed so sensitive it was handled at "director level." After an initially slow start, Brennan used GCHQ information and intelligence from other partners to launch a major inter-agency investigation.
In late August and September Brennan gave a series of classified briefings to the Gang of Eight, the top-ranking Democratic and Republican leaders in the House and Senate. He told them the agency had evidence the Kremlin might be trying to help Trump to win the presidency, the New York Times reported.
One person familiar with the matter said Brennan did not reveal sources but made reference to the fact that America's intelligence allies had provided information. Trump subsequently learned of GCHQ's role, the person said.
The person described US intelligence as being "very late to the game." The FBI's director, James Comey, altered his position after the election and Trump's victory, becoming "more affirmative" and with a "higher level of concern."
Comey's apparent shift may have followed a mid-October decision by the Foreign Intelligence Surveillance Act (FISA) court to approve a secret surveillance order. Why James Clapper's Trump comments may not conflict with reports of secret court order. The order gave permission for the Department of Justice to investigate two banks suspected of being part of the Kremlin's undercover influence operation.
According to the BBC, the justice department's request came after a tipoff from an intelligence agency in one of the Baltic states. This is believed to be Estonia.
The Washington Post reported on Wednesday that the same order covered Carter Page, one of Trump's associates. [Note: I suspect that these may actually be two separate FISA Court warrants issued at different times – July and October – for separate intelligence purposes.] It allowed the FBI and the justice department to monitor Page's communications. Page, a former foreign policy aide, was suspected of being an agent of influence working for Russia, the paper said, citing US officials.
The application covered contacts Page allegedly had in 2013 with a Russian foreign intelligence agent, and other undisclosed meetings with Russian operatives, the Post said. Page denies wrongdoing and complained of "unjustified, politically motivated government surveillance."
* * *
Britain's MI6 spy agency played a part in intelligence sharing with the US, one source said. MI6 declined to comment. Its former chief Sir Richard Dearlove described Trump's wiretapping claim on Thursday as "simply deeply embarrassing for Trump and the administration."
"The only possible explanation is that Trump started tweeting without understanding how the NSA-GCHQ relationship actually works," Dearlove told Prospect magazine.
A GCHQ spokesperson said: "It is longstanding policy that we do not comment on intelligence matters."
It is unclear which individuals were picked up by British surveillance.
In a report last month the New York Times, citing three US intelligence officials, said warning signs had been building throughout last summer but were far from clear. As WikiLeaks published emails stolen from the Democratic National Committee, US agencies began picking up conversations in which Russians were discussing contacts with Trump associates, the paper said.
European allies were supplying information about people close to Trump meeting with Russians in Britain, the Netherlands and in other countries, the Times said.
There are now multiple investigations going on in Washington into Trump campaign officials and Russia. They include the FBI-led counter-espionage investigation and probes by both the House and Senate intelligence committees.
Adam Schiff, the senior Democrat on the House committee, has expressed an interest in hearing from Christopher Steele, the former MI6 officer whose dossier accuses the president of long-term cooperation with Vladimir Putin's Moscow. Trump and Putin have both dismissed the dossier as fake.
One source suggested the official investigation was making progress. "They now have specific concrete and corroborative evidence of collusion," the source said. "This is between people in the Trump campaign and agents of [Russian] influence relating to the use of hacked material."
Read that again. This unidentified source is saying that there is "specific concrete and corroborative evidence of collusion" in the timing and use of Russian-hacked emails with the Trump campaign.
Based upon public information, this would appear most likely to implicate long-time Trump adviser and GOP ratfucker Roger Stone, who predicted the Podesta email leaks before it happened. He has since admitted that he was in contact with both Gucifer 2.0, the Russian hacker, and Julian Assange of Wikileaks.
Who knows what degree of evidence the FBI and intelligence agencies have in concert with our allies who have shared intelligence with us. This is  one reason why counter-intelligence investigations take so long to do. Another reason is that this investigation involves the campaign of the man who is now president of the United States. Every "t" must be crossed, and every "i" dotted.  If demonstrated by the evidence, this would constitute the biggest scandal in US history and a constitutional crisis.
NB: To our blog trolls who have no idea what evidence exists and who are unwilling to wait for the investigation to be completed or for conclusions to be made public before dismissing the Trump-Putin campaign investigation, Josh Marshall at Talking Points Memo has something else for you dumbasses to consider, Hiding in Plain Sight:
Most reports and observers of the Trump/Russia story have tended to look at this morass of ties and associations and see this as the swamp in which the smoking gun or extensive evidence of Trump's ties to Russian intelligence and hacking will be found. I think there's a quite good chance that that's true – for a number of reasons I hope to get to in coming days. It's a solid assumption.
But this assumption has tended to hide an extremely relevant story in plain site: namely, Donald Trump had and continues to have extensive and deep ties and business dependence on organized crime figures in the US, Russia, Ukraine and a host of other countries. [Even] if we'd never heard about Russian intelligence hacking of the 2016 election or Carter Page or Paul Manafort or Sergei Kislyak this would seem like an extraordinarily big deal. And indeed it is an extraordinarily big deal.
What that means is that we – as reporters and as a concerned public – should probe these relationships on their own terms just as much as the most logical place to hunt looking for the evidence of collusion between the Trump campaign and Moscow. Perhaps another way to put it is, let's find that needle. But don't forget the haystack is a huge story in itself. It may end up being the bigger one. That story goes not only to Donald Trump but what US law enforcement and intelligence knew about Donald Trump, his connections to the world of oligarchs and organized crime long before the DNC's and John Podesta's emails started appearing out of thin air to help saw the 2016 election. There is a whole lot there.
And this blog will continue to report the latest developments.