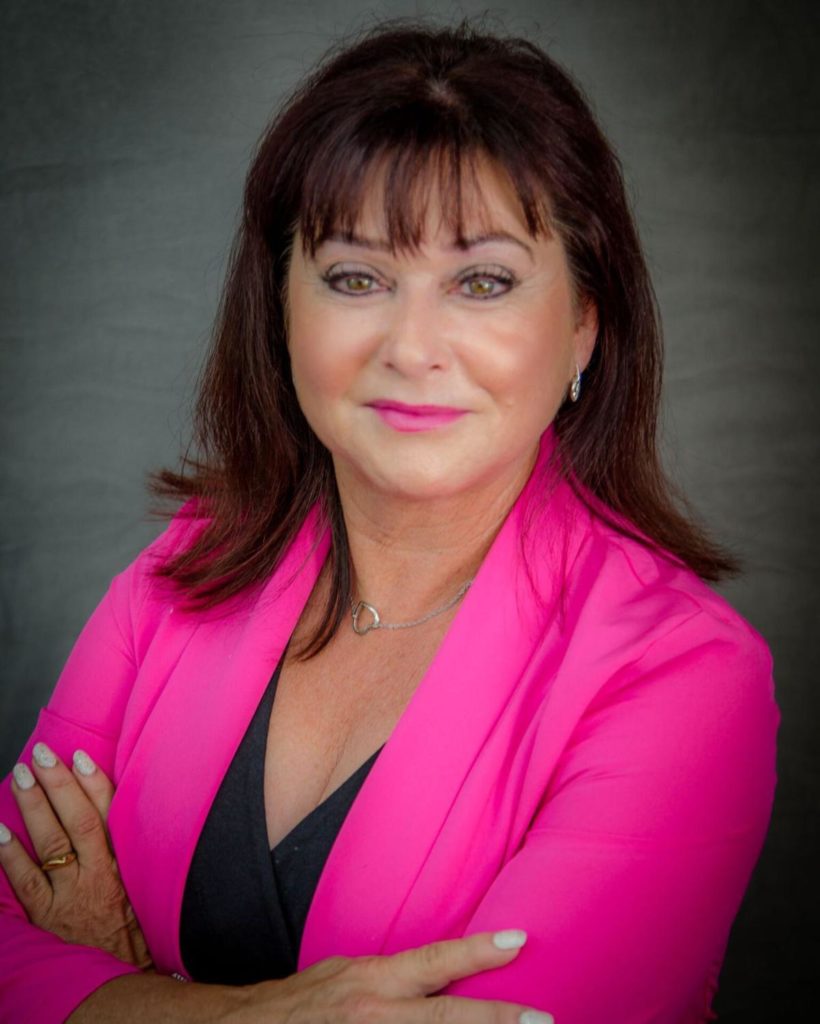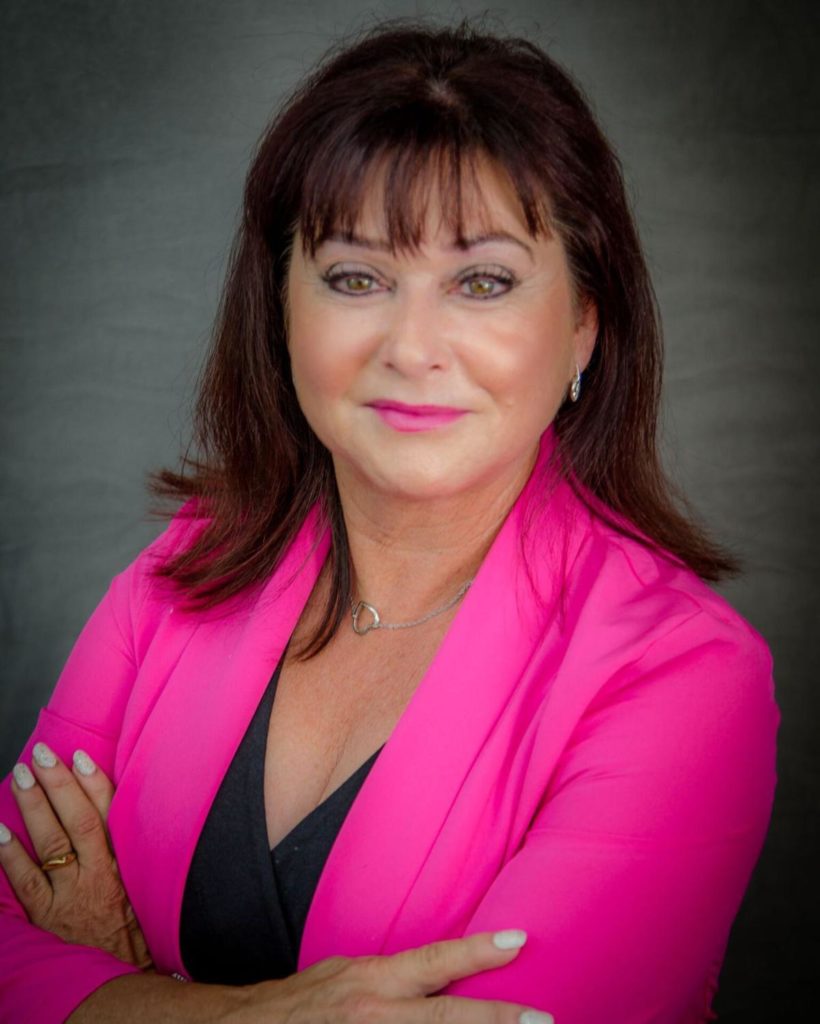 The Democratic candidates running for the state Legislature put an emphasis on issues that are unique to rural Arizona such as failing schools, lack of access to quality healthcare, water rights, and immigration.
In our Trump nation, local elections matter more than ever. If you care about education, healthcare or equality, it is vital that each of us knows exactly who is running for our local legislative seats.
Legislative District 8 encompasses Eloy, Globe, Gila River Indian Reservation, Mammoth, Coolidge, Florence, Superior, parts of Oracle, and Casa Grande.  
LD 8 can be considered a toss-up district. It is a District where the incumbent Republican state Senator Frank Pratt won less than 55 percent of the vote in 2016! Simply put: 55% is a percentage Democrats can chip away at. So, who are these Democrats on the ballot and what do they care about?
Arizona State Senate
Sharon Girard is running as a Democrat. She is a Physician's Assistant and comes from a military family. Girard grew up in California but lives and works in Eloy, Arizona. She is a mother, wife and a fierce advocate for women's reproductive rights and access to affordable healthcare for all. Her impressive medical background informs many of her positions. She is endorsed by Moms Demand Action, Naral Arizona, Teamsters Local 104, the Arizona AFL CIO, and various other organizations. Girard's social media presence is strategic; she is active on both Facebook and Twitter.
Women's equality and Reproductive freedom: Girard supports a woman's right to choose, access to affordable contraception for men and women, equal pay, comprehensive sex education in all schools, and an end to Crisis Pregnancy Centers.

Healthcare: She supports Medicare for all, no work requirements for Medicaid, mental health care expansion, retaining the KidsCare Healthcare program, training and hiring more physicians in rural Arizona.
Gun reform: Girard supports an assault weapons ban, background checks for all other firearm purchases, and age limits. She is endorsed by Moms Demand Action.
Immigration: Girard is a second generation Russian-American. Her parents escaped the oppressive Soviet Union for a better life in the United States. Girard supports DACA, keeping families together at all times, an end to for-profit companies, including private prison groups, that profit from detaining families. Girard also supports a guest worker program.
Education: An active member of #RedForEd, Girard supports raising the salary for all Arizona teachers, funding public schools, and an end to the misuse of the voucher program, and end to using the voucher for parochial schools. She also supports investment public school infrastructure (school busses, support staff, facilities maintenance). Girard is also a passionate supporter of vocational opportunities for Arizona youth.
Water Rights: Girard supports conservation, augmentation, and management of existing resources, and responsible development. In her own words:
"As Arizona grows we must make critical decisions on how we use land and must consider our water resources. There must be a discussion of the ways to manage growth in this time of climate change and drought. Water resources are managed by the state. Arizona should act carefully when enacting policy that moves water resources. We must be careful when moving resources from less populated areas to more populated areas around the state."
Arizona House of Representatives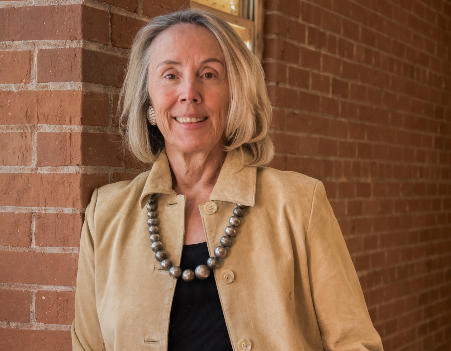 Linda Gross moved to Tucson from Kansas in the 1980s, and was a small business owner for decades. Gross moved to Globe 17 years ago to care for her aging mother. There she started a very successful local newspaper, The Globe Miami Times.
"I realized there is so little that I can do at the national level. I looked at a state level and know that for decades we have really functioned on, on the idea that cuts in corporate tax incentives are going to lead us to a healthy state," Gross said. "I thought that I was at a position with my publishing business and also in life that it would be a good time to step up and into the political arena and look at trying to make changes and pulling it back to policies that are good for all of us. And not just a few."
Education: Gross was and remains a strong supporter of #RedForEd. She believes that all teachers deserve a raise and that the deal reached by the Governor and the teachers' unions did not go far enough.
From the Casa Grande Dispatch:
"Gross echoes the sentiment of the movement's leaders, likening [Ducey's] deal to someone getting caught stealing 18 cookies out of a cookie jar, putting two back, and then acting as if he is doing everyone a favor. "So the question is, should we jump up and down and say, wow, what a great deal that was. You're so generous," she said. "Or should we say, where are the other 16?"
Gross does not support the controversial voucher program and would like to see the voucher program be eliminated, returning tax dollars to public schools.
Women's equality and reproductive freedom: Gross supports full equality for women and a woman's right to choose. She opposes any limitation or roadblock to a safe abortion or access to contraception.
Gun Reform: She favors raising the minimum age to purchase a firearm to 21, background checks, bans on bump stocks and semi-automatic weapons that fire high-velocity rounds. She also supports increased funding for school counselors and mental health specialists.
Healthcare: Gross supports improving the Affordable Health Care Act, not replacing it. Gross supports lowering premiums and improving access to quality doctors in rural Arizona.
"Access to affordable health care is critical to the health of our people, our communities, and our state. We have many health care challenges, particularly throughout rural Arizona, including a lack of providers, high premium costs and deductibles leading to delayed care, limited accessibility to services, and growing mental health and substance abuse issues. Neglecting our healthcare has a domino effect which radiates out into our families and our communities."
Infrastructure: Gross supports heavy investment in rural infrastructure, to include broadband internet access for rural Arizonans.
"We need to treat infrastructure as an organic system that plays a key role in the health of our state. Just like we humans need to maintain our arteries, we need to maintain our water pipes, roads, and public transportation in order to stay healthy as a state."
Water rights / Environment: Gross supports the conservation of our state's water supply and a drought contingency plan. In her own words:
"Arizona lawmakers need to fully support the drought contingency plan when it is submitted to them in January. Nevada and California have already prepared to do so. This plan will require each state to find the most reasonable means to reduce its use of water supplied by Lake Mead. The time to prepare is now, while we still have a chance. If we wait until the water levels of Lake Mead drop below 1,075 feet, which is likely to happen in the not too distant future, we will have waited too long to have the ability to be prepared – we will already be in crisis mode. We need to begin changing our everyday lifestyles and conserve as a state, now."
Gross also realizes the importance of Arizona's natural environment and its relationship to a 10-billion-dollar tourism industry. Gross supports the protection of all Arizona public lands from development, as well as a robust renewable energy plan for Arizona.
"The desert environment in Arizona has attracted people from all over the world and is at the heart of the $10 billion tourism industry in our state. Its public lands are legendary and we must honor the legacy of these lands that earlier generations had the foresight to set aside and pass on to us — ensuring they remain intact for future generations."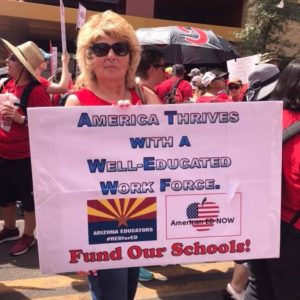 Carmen Casillas is a native of Globe Arizona, a mother, grandmother, and founder of Globe Boys and Girls Club, has three years of college (Criminal Justice), is a staffer for Democrat candidate Ann Kirkpatrick, former Vice Mayor of Globe, and founder of various social service providers in the Globe area. Casillas has run for this seat twice and lost.
Women's equality: Casillas is endorsed by Planned Parenthood and the Arizona List. Casillas supports a woman's right to choose and equal pay. In her own words:
"I believe a woman should be able to make her own health care choices. It's between her and her religion, should have nothing to do with us. And only she knows the reason why she's doing what she's doing. I would strongly fight for that: Women need to be trusted to make their own health care choices."
Her four priorities are: Ensuring that our children have access to high-quality education, helping small businesses to grow and create jobs, providing law enforcement agencies with the tools and resources they need to serve our rural communities, and maintaining the state's agriculture industry.
"I have the courage to put the interests of my constituents ahead of those of special interests and lobbyists. By threatening KidsCare, taking money away from our public schools, and promoting the use of dark money, our current leaders have made it clear whose interests they serve. Our great state deserves better and we must work to move it forward by electing new leaders."