Legislative District 9 was considered a competitive district when it was redistricted in 2012. A Republican, Ethan Orr, was elected to the House that year, but lost to Democrat Dr. Randall Friese just two years later.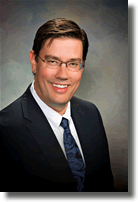 Democratic Senator Steve Farley is unopposed in the general election, mostly because he is popular in his district, and he has risen as a leader in the Democratic Caucus in the Senate.  Farley was named by the Arizona Republic as one of 16 Arizonans to Watch in 2016, and voted Best Arizona Democratic Elected Official in 2016 by readers and reporters of the Arizona Capitol Times. His legislative priorities are public education, jobs and economic development, senior issues, public safety, transportation choices, sustainable growth, fiscal health, and quality of life. He has repeatedly been named Conservation Hero by the Arizona League of Conservation Voters, and Legislative Champion by the Arizona League of Towns and Cities.
If Democrats can pick up enough seats to gain a 15-15 tie in the Senate, Farley will be running for a leadership position.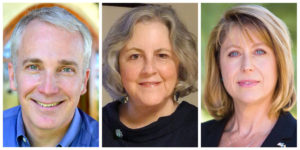 In the House, there is one Democratic incumbent and a Democrat and Republican newcomer for the open House seat.
Dr. Randall Friese has proven to be quite popular in the district since his election in 2014. Dr. Friese joined the University of Arizona College of Medicine as a member of the Trauma Team. In this role he is a Professor of Surgery where he trains young doctors, he is the Associate Medical Director and he is one of nine UAMC Trauma Surgeons that care for the injured in southern Arizona. Dr. Friese was one of the Trauma Surgeons who cared for the victims of the Jan 8 shootings in Tucson.
Dr. Friese focuses on healthcare issues, including the epidemic of gun violence. Dr. Friese believes that gun violence is a public health issue. Most recently Dr. Friese was instrumental in adding Arizona to the National Violent Death Reporting System. This allows Arizona to gather, and share with the Centers for Disease Control, statistics concerning violent deaths in Arizona. This is an important first step towards finding real solutions to gun violence.
Arizona's "citizen legislature" definitely needs a doctor with Dr. Friese's knowledge, background and experience.
When Democratic Rep. Victoria Steele resigned from the legislature to run for Congress in the Democratic primary, the vacancy was capably filled by Matt Kopec, who was appointed by the Pima County Board of Supervisors. Kopec, however, lost his Democratic primary to Pamela Powers Hanley, a blogger here at Blog for Arizona (and her own blog, Tucson-Progressive.com).
More importantly, Pamela has a Masters degree in Public Health (MPH) in health education/health promotion from the University of Arizona. She was employed by the UA in the College of Medicine and the College of Public Health for 14 years, and eventually became managing editor of the American Journal of Medicine for 11 years, one of the most influential internal medicine journals in the world.
Pamela is an advocate for drug treatment and prevention programs from her years of experience in the medical field. She believes that law enforcement and prevention efforts should focus on the drugs that actually kill and addict people– like prescription opiates, meth, heroin, cocaine, and designer drugs. Pamela supports Prop. 205, the regulate marijuana like alcohol initiative.
Pamela is a strong advocate for women's rights. She will defend a woman's constitutional right to privacy to make reproductive health care decisions for herself in consultation with a medical professional of her choice, without burdensome interference from the state, and she will support funding of Planned Parenthood for the vital medical services that they provide to poor women.
Pamela also supports passage of the Equal Rights Amendment proposed at the federal level, and will pursue this in the state legislature. She supports paycheck fairness and equal pay for women. Pamela supports Prop. 206, the the minimum wage and paid time off initiative.
Pamela is also a leader in the Progressive Caucus of the Arizona Democratic Party, and she and her husband started Arizonans for a New Economy, a non-profit educational organization to promote public banking and economic reform in Arizona. The cornerstone of her proposal is the creation of a state public bank or a Southern Arizona regional public bank like the Bank of North Dakota. A state public bank would hold and manage the state's funds and invest them for the public good, right here in Arizona. This would make banking services and credit more accessible to Arizonans than the "too big to fail" corporate banks.
Finally, there is a "stealth" candidate, Tea-Publican Ana Henderson, who is following the "Diane Douglas way" of campaigning. She spent a lot of money on campaign signs around town, but she has avoided engaging with the media (other than right-wing talk radio) and her constituents in debates and candidate forums.
Even Tim Steller of the Arizona Daily Star took notice of her odd behavior today. Candidates increasingly view debates as optional:
Incumbent Pima County Supervisor Ally Miller, a Republican, is refusing to acknowledge Democratic challenger Brian Bickel or any of the usual local interviews — Star editorial board, Arizona Public Media's Metro Week, etc.
But then there are challengers who also, somewhat inexplicably, take this tack. Ana Henderson, the Republican challenging for a state House seat in Legislative District 9, declined to show up for the Star's editorial board or for a candidate forum on Sunday, sponsored by the Pima County Interfaith Council.
Henderson has hired campaign consultant Constantin Querard (Grassroots Partners) to manage her campaign. Querard also established the conservative Arizona Family Project, a conservative anti-choice organization. Querard only represents candidates who are acceptable to the Center for Arizona Policy, where he served as its Executive Director and CAP-PAC, as well as Director of Development for Arizona Right to Life.
This tells you all you need to know how Henderson would vote on issues like access to contraception, funding of Planned Parenthood, and new legislative impediments to safe, legal abortions.
Henderson is associated with the Christian organization 4Tucson, a group that supports legislators like Constantin Querard's stable of christian right candidates. (see, for example, Henderson's June 21 and 28 Facebook posts about the June Fellowship Breakfast with Cathi Herrod of Center for Arizona Policy).
Henderson also has several Facebook posts about guns, including one for a "Prather & Pizza" event at the Warrior School (June 7). Jeff Prather is "Known nationally as That Guy from That Thing who connects dots on the James T. Harris show on 1041KQTH, Fox, Drudge and Laura Ingram."
Prather is a former DEA agent who "was fired after admitting he let civilians use "DEA-issued fully automatic weapons" as part of a security training business he had set up, according to merit board records. The board also concluded that Prather, who it said established his own religion, had persuaded "vulnerable and struggling women" to have sex with him "by telling them they would be 'healed'" if they did. DEA agents kept jobs despite serious misconduct. Nice friend you got there.
The Arizona Daily Star candidate summary, however, missed all of this and would have you believe that Henderson is a "moderate" Republican with views similar to her Democratic opponents. No really, the U of A intern for the Daily Star actually wrote this:
Democrats Randall Friese and Pamela Powers Hannley have a lot of ideas in common while Republican Ana Henderson is offering voters a different choice. The three have different priorities, with incumbent Friese focusing on safety, Henderson on education, and Powers Hannley on the economy.
* * *
Henderson and Powers Hannley are both first-time candidates.
Each of the candidates voted against Prop. 123, the controversial voter-approved measure meant to increase teacher pay, saying it was a dangerous move that would hurt the education system in the long run. But they all have different ideas about how to solve the education-funding problem.
Henderson wants to host an education committee to represent each of the five school districts in District 9 and talk to parents.
The Democrats support legislation to address teachers' pensions and reduce college tuition. Friese said he would look for Republican collaboration.
* * *
Henderson hopes to "bring the voice of the community to the capitol."
* * *
Friese said he wants to address access to health care and public safety issues and to help create jobs.
As a physician who has treated patients who were injured in shootings, he said he supports new legislation related to background checks before buying firearms. He said 40 percent of Arizonans purchase a gun without a background check.
More background checks would make it harder for criminals to get guns and make it harder for someone to sell a firearm to someone who would do harm with it, he said.
Powers Hannley, a self-described progressive Democrat, said she has been involved in politics since she was a kid watching her dad run for president of a local labor union.
* * *
Powers Hannley has been a political blogger for 10 years and said a win would show her message is popular. Some of her top issues are economic reform, economic equality and refocusing the war on drugs.
This misleading report had to be compiled from a candidate survey because, as Tim Steller noted today, Henderson is not talking to the Star.
Henderson's campaign web site issues page uses all the dog whistle code words of the far-right. Examples:
QUALITY EDUCATION FOR ALL: Protecting choice in education encourages competitive excellence.
SECURING OUR BORDER / NO AMNESTY: We should return to celebrating legal immigration and those who are willing to follow the law in order to be a part of the greatest country on earth. Our laws must be followed and our borders must be secured.
PROMOTE HEALTHCARE CHOICE & REFORM: We need reforms that incentivize results based on what is cost-effective and what is in your personal best interests. Let's get government out from between you and your doctor, and let's pass reforms that provide greater competition in the insurance marketplace so that you have more options and better prices.
OUR ECONOMY AND JOBS: The old liberal playbook of raising taxes and growing government, in the belief that it will create long-lasting jobs, has been proven wrong far too many times. So why then are our two incumbents voting as though it hasn't? We need an investment friendly state and balanced budgets so that companies want to build here and expand here.
Hmmm, Henderson claims to have been born and raised here in Tucson, so she has no excuse not to know that our Tea-Publican controlled state legislature has been following the disproven and discredited faith based supply-side "trickle down" GOP economics for years, cutting taxes every year since 1992 and creating a structural budget deficit that leads to more budget cuts to critical public services like education, healthcare, public safety and infrastructure.
And Arizona has a "balanced" budget, albeit by GOP budgetary gimmicks most years, because it is required by the Arizona Constitution. So what is this "liberal playbook of raising taxes and growing government" of which she speaks? She clearly spends too much time listening to/appearing on right-wing radio.
There is speculation that Ana Henderson may not even appear at the Citizens Clean Elections debate, opting instead to pay the $500 fine.
Citizens Clean Elections Commission debate, Friday, October 14 at 6 p.m., at Pima Community College's northwest campus, 7600 N. Shannon Road, Tucson.