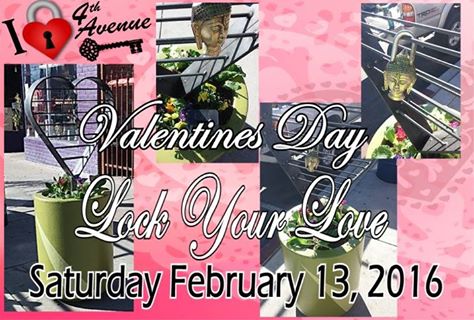 Last year for Valentine's Day 2015 five heART shaped sculptures were placed around 4th Avenue, for lovers to attach their lock to them. Lots of loving couples did just do that, so the sculptures are mostly full of all types of metal locks, in different colors, shapes, some with decorations.  See photo below.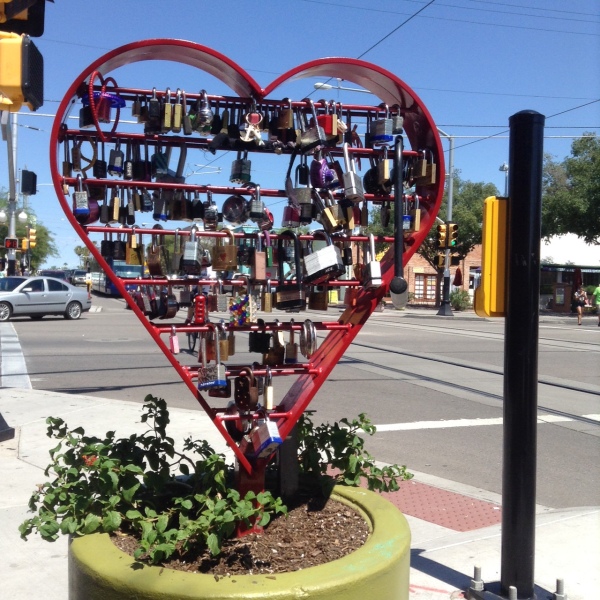 So if you want to "lock your love" on 4th Avenue,  drop by that shopping/dining avenue this weekend and also check out the big bargains by the 4th Avenue Merchants.  It's fun to try to locate all 5 HeART sculptures too, scattered along 4th Avenue.
Some of the deals are listed below, for the Feb. 12 to 14th weekend. Updated list of participants: http://www.fourthavenue.org/valentines-day-on-4th-participants/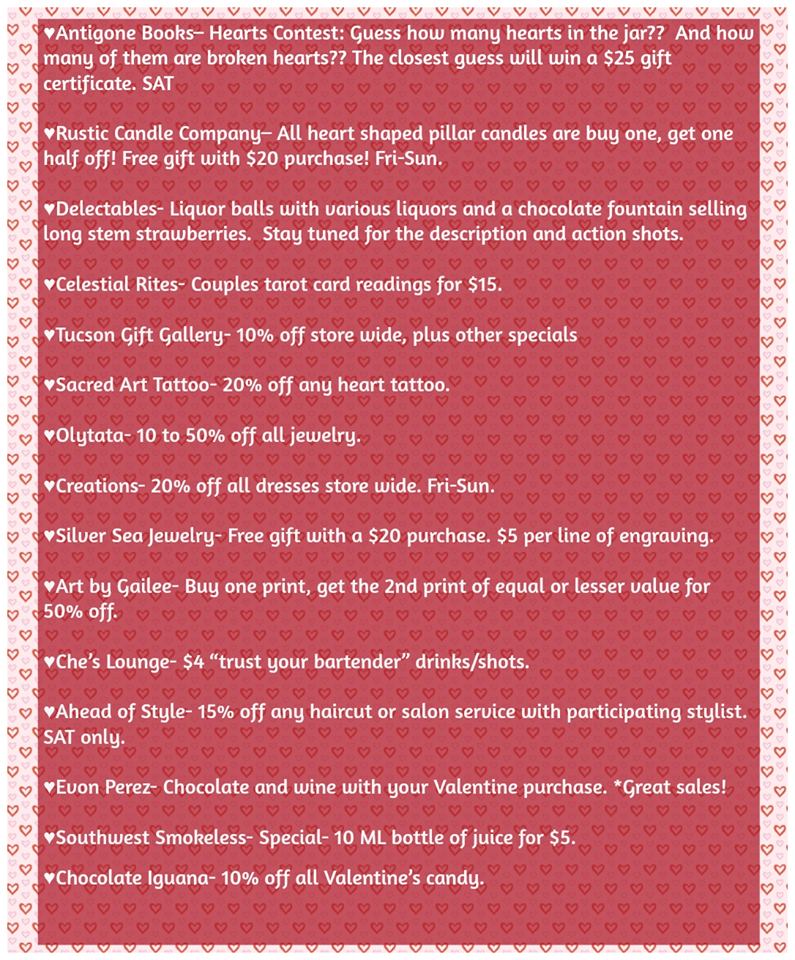 Happy Valentine's Day on Feb. 14th.