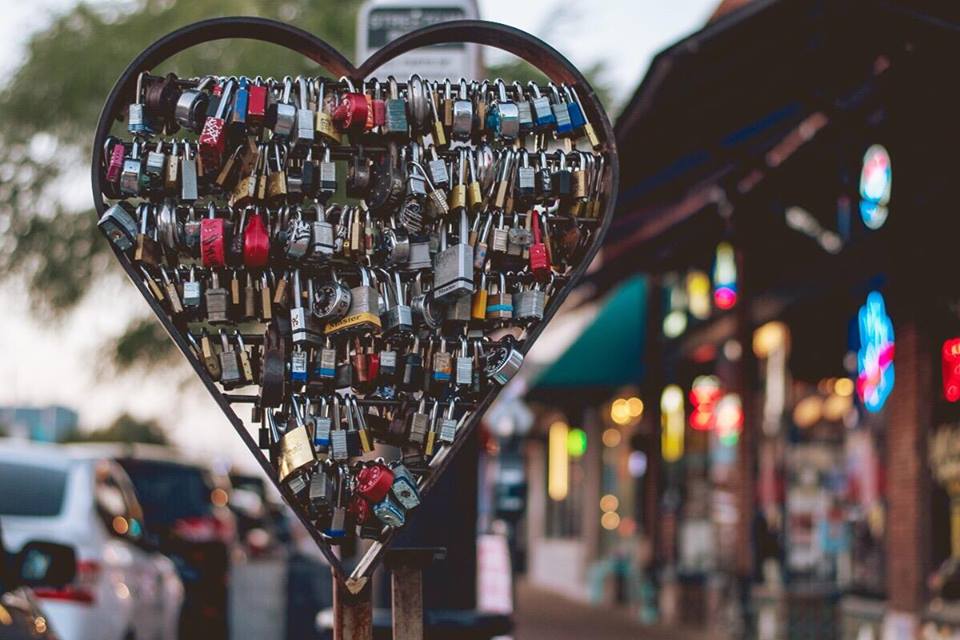 Lock your Love — Feb. 10, 2 to 6 p.m. on 4th Avenue
"Every time you purchase an item from a Participating Merchant (on 4th Avenue) or buy a lock from one of the nonprofit groups set up by the Lock Your Love Sculptures, you'll receive a sticker for our Valentine card. Get three stickers and you could be on your way to win a wonderful prize!
Take the completed card to Haggerty Plaza, 316 N. 4th Ave., between 2:00 to 6:00 p.m. on Saturday, February 10th and you'll receive a key for a chance to open a Golden Lock. If your key opens 1 of 7 Golden Locks, you win a prize! There will be 7 nonprofit organizations stationed along Fourth Avenue selling locks for $5.00 each to place on a sculpture and Lock Your Love on the Avenue.
Everyone can participate in some wonderful Karaoke at Haggerty too!!!
Only one Golden Lock prize is allowed per person."
https://www.facebook.com/events/2018474955095256/
Carolyn's note: over the years I've been reporting on the HeART sculptures planted in metal containers up and down 4th Avenue shopping district. You can lock your love on these sculptures, but they are getting filled up with all kinds of metal locks. Most sculptures are heart shaped, but some in shape of the AIDS logo, for All Souls Day (a skull), or the Ben's Bells design.
Happy Valentine's Day on February 14, 2018.