For some unexplained reason, the U.S. Supreme Court uncharacteristically has failed to take any action on Donald Trump's lawyers' emergency filings related to a Manhattan grand jury's subpoena of Trump tax returns, effectively thwarting part of the investigation.
CNN reports, The Supreme Court is still sitting on Trump's tax returns, and justices aren't saying why:
The Supreme Court's inaction marks an extraordinary departure from its usual practice of timely responses when the justices are asked to block a lower court decision on an emergency basis and has spurred questions about what is happening behind the scenes.
Chief Justice John Roberts, based on his past pattern, may be trying to appease dueling factions among the nine justices, to avoid an order that reinforces a look of partisan politics. Yet paradoxically, the unexplained delay smacks of politics and appears to ensnarl the justices even more in the controversies of Trump.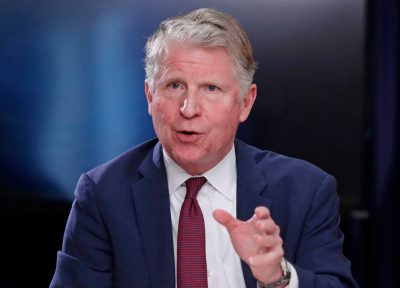 The Manhattan investigation, led by District Attorney Cyrus Vance, Jr. continues to draw extensive public attention. The grand jury is seeking Trump personal and business records back to 2011. Part of the probe involves hush-money payments Trump lawyer Michael Cohen made to cover up alleged affairs. (Trump has denied those allegations.)
The controversy appeared to culminate at the Supreme Court last July, when the justices rejected Trump's claim that a sitting president is absolutely immune from criminal proceedings.
The 7-2 decision crafted by Roberts left some options for Trump on appeal, but lower court judges have since spurned Trump arguments, and his lawyers returned last fall to the high court for relief. Vance agreed to wait to enforce the long-pending subpoena until the justices acted on Trump's emergency request.
The Supreme Court's lack of response has given Trump at least a temporary reprieve.
And his lawyers could soon seek more. CNN has learned that Trump's legal team is preparing to submit a petition to the justices by early March, based on a standard deadline for appeals, asking them to hear the merits of Trump's claim in oral arguments.
The process for a petition for certiorari, as it is called, could add months to the case. If the justices agreed to hear the dispute fully on the merits, resolution could be a year off.
Manhattan District Attorney Cyrus Vance, Jr. agreed to refrain from enforcement of the subpoena until the justices acted on the emergency request.
Typically, soon after an emergency request and response are filed, the justices announce whether they will grant the requested "stay." (A grant, rather than denial, takes five votes; the filings in this chapter of Trump v. Vance were complete on October 19.)
In Trump's October filing, his lawyers simply reiterated the same arguments that the court rejected in its 7-2 decision last July. This should have been an easy slam dunk decision denying the emergency request.
Now that Trump is out of office, the heart of the case tied to his role as president could be moot, irrelevant as a legal matter. But neither side has raised that possibility in a supplemental filing, nor have the justices raised the question in anything made public. And the election results have been known for months.
[I]f Trump's lawyers still have no word by the first week in March, they would submit a petition asking that the merits of the case be put to oral arguments.
Petition for Certiorari should be denied, as should the emergency motions.
Under current rules, apart from the "emergency" framework of this dispute, an individual who has lost in a lower court has 150 days from the date of that decision to petition the justices for review. If the individual has first made an emergency request to block the effect of the lower court ruling, the justices usually would have responded by either granting or denying the stay That's because the party seeking court intervention would want immediate relief.
Here, however, because Vance agreed to hold off on enforcement of the subpoena, his office, rather than the Trump side, is disadvantaged by the court's inaction.
The path the justices have taken — or, rather, not taken — has baffled lawyers following the case.
[A]ll that's evident is the justices have diverged from long-standing practice and hindered the investigation of a former president.
Manhattan District Attorney Cyrus Vance, Jr. is still aggressively pursuing his investigation before the grand jury while he waits on the Supreme Court. Reuters reports, Exclusive: New York City tax agency subpoenaed in Trump criminal probe:
The Manhattan District Attorney's Office has subpoenaed a New York City property tax agency as part of a criminal investigation into Donald Trump's company, the agency confirmed on Friday, suggesting prosecutors are examining the former president's efforts to reduce his commercial real-estate taxes for possible evidence of fraud.
The subpoena issued to the New York City Tax Commission is the latest indication that Manhattan District Attorney Cy Vance Jr. is looking at the values Trump assigned to some commercial properties in tax filings and loan documents.
Along with information already subpoenaed from creditors, the tax agency documents would help investigators determine whether Trump's business inflated the value of his properties to secure favorable terms on loans while deflating those values to lower tax bills for those same properties.
New York City Tax Commission President Frances Henn confirmed the subpoena in response to an inquiry from Reuters.
The subpoena likely would compel the agency to provide detailed income and expense statements the Trump Organization would have filed as part of an effort to lower tax assessments on some of its commercial properties, according to people familiar with the commission's operations. Trump's holdings include Trump Tower and Trump Plaza.
Those filings typically would include valuations submitted by the company to challenge the market values assigned to Trump's property by the city's tax assessors, they added.
Subpoenas also have been issued to at least two creditors that helped finance Trump's real-estate holdings, Deutsche Bank AG and Ladder Capital Finance LLC, Reuters has previously reported.
[Vance] has not commented specifically on the focus of his investigation but noted in court filings that his office is exploring "possibly extensive and protracted criminal conduct" at the Trump Organization, including possible falsification of records as well as insurance and tax fraud.
Vance's investigation is the only known criminal probe of Trump's real-estate business. New York State Attorney General Letitia James is leading a separate civil probe into whether Trump's company falsely reported property values to secure loans and obtain economic and tax benefits.
[I]f Trump's business claimed a substantially lower value for a property in its tax filings than it did in documents it submitted to creditors, the discrepancy could help back up a fraud charge[.]
Manhattan District Attorney Cyrus Vance, Jr. has also hired the "master" of the modern use of the federal RICO statute to take down criminal enterprises, Mark Pomerantz. If you're unfamiliar with his name, this is the guy who took down New York's mafia crime families. Now he is pursuing the Trump crime family.
Rachel Maddow did a good profile piece on Mark Pomerantz this week.
Law & Crime reports, Manhattan District Attorney Escalates Investigation into Trump by Enlisting Heavy-Hitting Former Federal Prosecutor:
Manhattan District Attorney Cy Vance has stepped up his investigation into former President Donald Trump with the addition of a former federal prosecutor who's highly regarded for his expertise in untangling complex financial dealings and white-collar crimes, the New York Times reported Thursday.
A former assistant U.S. attorney for the Southern District of New York where he spent three years as the head of the Criminal Division, Mark Pomerantz has formally agreed to assist Vance's team in its investigation of Trump and his privately owned businesses for possible tax and bank fraud, people said to be familiar with the investigation told the Times.
The probe, which began as an inquiry into the hush money payments Trump's former attorney and fixer Michael Cohen paid to adult film star Stormy Daniels ahead of the 2016 election, has broadened "significantly" in recent months. Prosecutors claimed in court documents to have evidence of "possibly extensive and protracted criminal conduct at the Trump Organization."
According to the report, "the investigation by Mr. Vance is focused on possible tax and bank-related fraud, including whether the Trump Organization misled its lenders or local tax authorities about the value of his properties to obtain loans and tax benefits, the people with knowledge of the matter said, requesting anonymity because of the sensitive nature of the investigation."
The office of the district attorney has also interviewed Deutsche Bank employees, employees with insurance broker Aon, and employees with Ladder Capital, one of Trump's top lenders. Deutsche Bank, for its part, is done with Trump.
However, despite years of ongoing litigation, Trump tax returns still have not been produced to prosecutors, with the U.S. Supreme Court inexplicably delaying a final decision in the case for several months.
Pomerantz, who sits on the advisory board for the Quattrone Center for the Fair Administration of Justice, will now bring decades of public and private sector white-collar legal expertise to the table. He recently took leave from his "of counsel" position in the litigation department of the Paul Weiss law firm to join Vance's squad.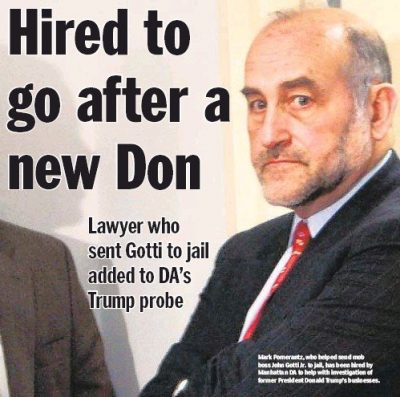 "Mark has represented some of the largest companies in the United States in investigations undertaken by the U.S. Department of Justice and various state and local prosecutors. He has tried cases on behalf of commercial clients and individuals before juries and arbitration panels, and also has substantial appellate experience, arguing dozens of appeals before appellate courts throughout the country," his Quattrone Center bio states. "Additionally, Mark has a great deal of experience in matters involving the financial services industry, and has handled major matters and internal investigations involving all aspects of alleged corporate misconduct, including securities and bank fraud, mail and wire fraud, RICO and FCPA violations, tax offenses and bribery. In recent years, he has represented clients in matters involving equity research analysts, structured finance, the allocation of initial public offering shares, reform of the mutual fund industry and other leading issues relating to securities law enforcement by federal and state authorities."
Per the Times, Pomerantz was also involved in a 1988 organized crime case that helped determine the legal definition of "racketeering."
That New York Times report, Manhattan D.A. Recruits Top Prosecutor for Trump Inquiry adds (excerpts):
In recent months, Mr. Vance's office has broadened the long-running investigation to include an array of financial transactions and Trump properties — including Trump Tower on Fifth Avenue in Manhattan, various Trump hotels and the Seven Springs estate in Westchester County — as prosecutors await a ruling from the United States Supreme Court that could give them access to Mr. Trump's tax returns.
The prosecutors have also interviewed a number of witnesses and have issued more than a dozen new subpoenas, including to one of Mr. Trump's top lenders, Ladder Capital, the people with knowledge of the matter said.
In addition, investigators subpoenaed a company hired by Mr. Trump's other main lender, Deutsche Bank, to assess the value of certain Trump properties, one of the people with knowledge of the previously unreported subpoenas said.
Months earlier, Mr. Vance's office had subpoenaed records from Deutsche Bank itself, The New York Times previously reported. More recently, Deutsche Bank employees provided testimony to Mr. Vance's office about the bank's relationship with the Trump Organization, a person briefed on the matter said.
Still, despite the burst of investigative activity, prosecutors have said the tax returns and other financial records are vital to their inquiry — and the Supreme Court has delayed a final decision for months.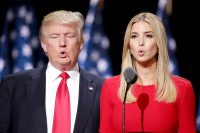 Manhattan prosecutors have also subpoenaed the Trump Organization for records related to tax deductions on millions of dollars in consulting fees, some of which appear to have gone to the former president's daughter Ivanka Trump.
The Trump Organization turned over some of those records last month, though the prosecutors have questioned whether the company has fully responded to the subpoena, the people with knowledge of the matter said.
[T]he hiring of an outsider is a highly unusual move for a prosecutor's office, but the two-and-a-half-year investigation of the former president and his family business is unusually complex. And Mr. Vance, whose office has had a few missteps in other white-collar cases, had already hired FTI, a large consulting company, to help analyze Mr. Trump's financial records.
Prosecutors are scrutinizing whether the Trump Organization artificially inflated the value of some of his signature properties to obtain the best possible loans, while simultaneously lowballing the property values to reduce property taxes, the people with knowledge of the matter said. The prosecutors are also looking at the Trump Organization's statements to insurance companies about the value of various assets.
[Mr.] Vance also retained veteran constitutional lawyers to work on the briefs filed in the 18-month legal battle over the office's subpoena for Mr. Trump's tax returns and other financial records, which has twice reached the U.S. Supreme Court. The case was argued by Mr. Vance's general counsel, Carey Dunne, who is helping to lead the investigation.
The court could rule for a second time on the matter soon, potentially putting eight years of Mr. Trump's personal and corporate tax records and other documents in the hands of prosecutors for the first time, a development that Mr. Vance's office has called central to its investigation.
[I]n private practice, Mr. Pomerantz developed a specialty in organized crime and was involved in a 1988 case that helped determine the legal definition of racketeering. His former law partner, Ronald P. Fischetti, estimated they tried nearly 25 cases that involved organized crime in some form or another.
Mr. Pomerantz returned to the Manhattan U.S. attorney's office to head the criminal division between 1997 and 1999, overseeing major securities fraud and organized crime cases, perhaps most prominently against John A. Gotti, the Gambino boss.
Reuters reports, Trump's former fixer Cohen interviewed by Manhattan DA's office and newly hired litigator: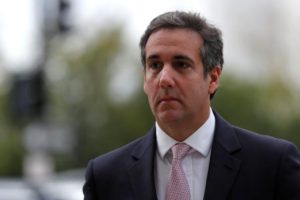 The Manhattan District Attorney's Office and a newly hired high-profile litigator interviewed Donald Trump's former lawyer, Michael Cohen, on Thursday, as part of a criminal probe of the former president's business dealings, said two people familiar with the investigation.
The interview came after Mark Pomerantz, who has extensive experience in white-collar and organized crime cases, joined District Attorney Cyrus Vance Jr.'s team investigating the Trump family business. Pomerantz started on Feb. 2 as special assistant district attorney, said Danny Frost, a spokesman for Vance.
Pomerantz's hiring is part of a flurry of recent activity in Vance's investigation, including the issuance in recent days of roughly a dozen new subpoenas, according to the sources. One of those went to Ladder Capital Finance LLC, a major creditor used by Trump and his company, the Trump Organization, to finance the former president's commercial real estate holdings, the sources said.
Vance's office has also conducted interviews with Ladder's staff, one source familiar with the matter said. Ladder did not reply to requests for comment.
[I]t was unclear what was covered in Cohen's interview on Thursday with Pomerantz – his fifth with Vance's office. But it signals intense interest in Cohen's intimate knowledge of the financial affairs of the Trump Organization. Cohen declined to comment.
* * *
Cohen, a potential high-profile witness for Vance, pleaded guilty in 2018 to charges in the hush-money case, as well as allegations of lying to Congress about negotiations concerning a proposed Trump Tower in Moscow, a project that never materialized.
Trump and Republicans in Congress have sought to undermine Cohen's credibility by underscoring how he lied under oath. At his sentencing hearing, Cohen said he took "full responsibility" for his actions, but said the payments were made "in coordination" and "at the direction" of Trump in an effort to influence the election's outcome.
He also said Trump implicitly directed him to lie about the Moscow project.
"I think Cohen may be more valuable than people are giving him credit for," said Daniel Alonso, Vance's top deputy from 2010 to 2014 and now in private practice.
"He obviously has committed perjury. He has credibility issues. But the perjury he committed was allegedly at the behest of Donald Trump, at least tacitly. I don't think that calling Cohen a perjurer ends the story, because that opens the door to the explanation of why he perjured himself."
Cohen also turned over a substantial cache of documents and cell phones and other materials to prosecutors after he was arrested. As Trump's "fixer," Cohen knows where the bodies are buried, so to speak.
If the U.S. Supreme Court stops protecting Donald Trump, and prosecutors can get access to his tax records and financial documents, with Mark Pomerantz on the prosecution team the Trump crime family will finally be brought to justice.