On August 1, 1981, Video Killed the Radio Star (First Music Video On MTV) aired.  Music videos were the creative destruction of the radio music industry in existence at the time. By 1987, the FCC repealed the Fairness Doctrine, hastening the demise of music radio into syndicated conservative hate talk radio shows.
Twitter launched in July 2006. The corporate media had long been in decline, but Twitter hastened its demise. Political reporters today literally live off Twitter for content in "news" stories that read more like stenographic reporting of what some politician tweeted today. This is essentially Entertainment Tonight  or Access Hollywood celebrity reporting. Twitter killed political journalism. We are all the worse off for it.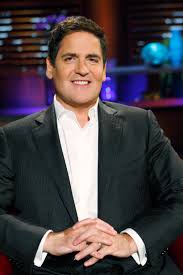 Mark Cuban, co-founder of Broadcast.com, owner of the Dallas Mavericks NBA team, and a star of the reality TV show Shark Tank, remarkably has more insight into his reality TV show star competitor, Donald Trump (The Apprentice) than all of the over-priced Beltway media pundits whom "The Donald" is so easily manipulating for free earned media.
Cuban writes at his blog, HeadlinePorn, Donald Trump, Dennis Rodman, Paris Hilton and Rhianna:
I learned it from watching Dennis Rodman and Paris Hilton. Tell the media what they need and want to hear. Give them a place and time to talk to you about it. Watch the headlines roll in.
* * *
It wasn't long after I got into the NBA I realized that every team had multiple media outlets that had to write, talk or broadcast something every day. They craved content. It was so easy to get them to write almost anything.
It made for a lot of fun battles with them. If they challenged me based on some nebulous opinion they held, I would challenge them right back. The give and take was fun for me. Entertaining for some and amazing at brand building for me as well.
* * *
Around 2010 social media really started to take off and have an impact on reporting. In particular Twitter changed the sports media game.  Scoops were no longer delivered in the next newscast or web update.  Trolling for clicks was no longer enough.  You had to break stories on Twitter.
The problem for political media is that they have not changed with the times. They are getting used and abused by Donald Trump in a way only those who truly understand Headline Porn, like the sports media, truly appreciate.
Donald can talk for hours and say nothing of true substance. But every few sentences he is going to spout out Headline Porn that is going to fit in 140 characters or so and unquestionably have to be discussed by "The Political Shows." I'm not sure he realizes he is doing it. Im not sure who he reflects the most, Rodman or Hilton, but he is following in their footsteps.  There are certain things that when a celebrity says them, the media has to cover.
Donald is a never ending source of Headline Porn.  The value for Donald in this coverage isnt so much that the viewers of "the shows" become Trump supporters. Its the fact that the Porn becomes the focal point of all discussions and even when its not, its the squeaking springs lurking in the background. He prevents other candidates and "the shows" from being able to seriously discuss issues by overwhelming them. And I don't think he even realizes it.
So where is he getting his support from?
Mathew Ingram once had a brilliant line: "If the news is important it will find me." Today that means it will find its way into your Facebook feed or an email/Instagram meme you get. That's it.  
* * *
[W]hat I do see on FB feeds is screaming headlines and the inane chatter that follows it.  Political attitudes are determined far more by instagram/email memes and short videos on facebook than anything written or broadcast anywhere in traditional media.  Its the "facebookization" of headline porn.  Gain attention. Watch your friends click like or comment with in depth answers like "wow," "I can see that," or better yet "this could be the only way" or "my 1 year old may depend on it," then make up your mind, for now, about who you like for President.
Until the next meme comes along.
I said back in July that what Donald Trump says is irrelevant. Its how he says it that matters.  I said back then that Donald Trump has changed politics forever.  He obviously has.
Donald Trump unwittingly introduced Headline Porn  into the political process. Facebook turned it into poll respondents for him.
Whether or not it will turn them into voters remains to be seen.  But Headline Porn is here to stay.
Thanks for that, Twitter.