Last week I did a post on Martha McSally: The Bolton PAC, Mercer family, and Cambridge Analytica connection: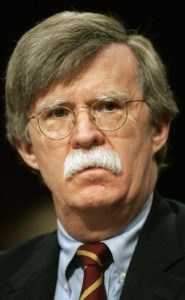 Question for Martha McSally: Did the Bolton PAC and/or Cambridge Analytica provide you with their psy-ops micro-targeting messaging data? Did either produce social media, direct mail, or television advertising content for your campaigns using their psy-ops micro-targeting messaging data?
If so, you were in receipt of stolen property, i.e., the intellectual property of Facebook (user profiles). This is a violation of the privacy rights of Facebook users.
Time to come clean, Martha. The Brits may already have your Cambridge Analytica client file in their possession. You probably want to get out in front of Scotland Yard's investigation and come clean.
Martha did not respond to Blog for Arizona, she never does. But she did provide a dodgy response to Tim Steller at the Arizona Daily Star:
MCSALLY SAYS NO BIG-DATA LINK
Martha McSally's campaign for U.S. Senate is denying one of its consultants — Axiom Strategies founder Jeff Roe — has ever used Cambridge Analytica data for its campaign.
Ted Cruz's presidential campaign — where Roe served as campaign manager — paid an estimated $5.8 million to the company in order to access the data.
Roe touted the campaign's heavy reliance on data and analysis to reach voters in 2015 interview with the Washington Post.
However, a spokesperson for the McSally campaign ruled out any possibility that McSally has ever used the data to reach voters in either Congressional District 2 or in her current race to replace Sen. Jeff Flake.
Notice that Martha McSally does not answer the question asked about her big campaign contributor John Bolton PAC and its use of data from Cambridge Analytica.
The Washigton Post reports, Cambridge Analytica's work for Trump campaign, Bolton super PAC prompts complaint to DOJ:
In complaints filed Thursday with the Justice Department, the watchdog groups allege that the firm, Cambridge Analytica, violated a law barring foreign nationals from participating in U.S. elections. And they accuse the Trump campaign and John Bolton Super PAC of knowing their actions were improper when they worked with the firm.
Cambridge Analytica is already at the center of a federal investigation into Facebook's protection of users' private data, which Cambridge Analytica may have improperly used to develop voter profiles for political campaigns.
In a statement, Garrett Marquis, Bolton's spokesman, said that the super PAC only recently learned of the allegations against Cambridge Analytica and that its agreement with the firm said the firm's methods complied with the law.
Yes, but Cambridge Analytica did not comply with the law, so that agreement doesn't mean squat as a defense.
"No individuals at Cambridge Analytica, foreign or otherwise, made any strategic decision regarding election-related activities," he added. "Furthermore, John Bolton Super PAC hasn't worked with Cambridge Analytica on any independent-expenditure effort since 2016, and the John Bolton Super PAC no longer uses any of the data provided by Cambridge Analytica."
Marquis said the super PAC "did not discuss any election-related, or any other topics, with the individuals named in the complaint" and "did not receive any strategic information" about campaigning from Cambridge Analytica employees.
Well Bolton PAC can try to prove it in response to the ethics complaints.
Federal election law says foreign nationals cannot "directly or indirectly participate in the decision-making process" of a political campaign, but they can play lesser roles.
A spinoff of a British company, Cambridge Analytica assigned dozens of non-U.S. citizens to provide campaign strategy and messaging advice to John Bolton Super PAC, and Republican candidates in the 2014 midterms, according to former employees. The firm advised the Trump campaign in the 2016 cycle.
In their complaint, Democracy 21 and Citizens for Responsibility and Ethics in Washington also named SCL Elections, a company affiliated with Cambridge Analytica. The complaint raises questions that may become relevant to Bolton's role as national security adviser and the security clearance he may receive in the role, said Fred Wertheimer, president of Democracy 21, said in an interview.
"It's reasonable to question whether the Bolton super PAC was aware of the misconduct or not," said Norm Eisen, an ethics czar in the Obama White House and board chair of CREW, in interview. "And the evidence of misconduct is so profound that we believe that the Justice Department has no choice but to open an inquiry into the matter."
In a separate complaint filed Monday with the Justice Department and the Federal Election Commission, the good-government group Common Cause claimed that Cambridge Analytica, its employees and its parent group in 2014 and 2016 violated federal law on foreign nationals' participation in U.S. election-related activities.
* * *
Former employee Christopher Wylie previously told The Post that he was a part of multiple conference calls with Bannon and Alexander Nix, the no
w-suspended chief executive of Cambridge Analytica, in 2014 in which strategic campaign matters were discussed.
In August 2014, Cambridge Analytica and SCL Elections signed a contract with the super PAC led by Bolton to support Republican Senate candidates in Arkansas, North Carolina and New Hampshire and to raise the issue of national security. [From documents provided to the Post.]
The two firms worked with the super PAC's staff "to craft and deploy a communications programme in the target states," according to the contract. The super PAC "made use of significant input from SCL on messaging and target audiences, with positive results," according to a memo obtained by The Post.
SCL Elections deployed an operative on the ground to help the super PAC track and modify advertising for targeted groups, documents show.
So Martha, did the Bolton PAC and/or Cambridge Analytica provide you with their psy-ops micro-targeting messaging data (in 2014 and/or 2016)? Did either produce social media, direct mail, or television advertising content for your campaigns using their psy-ops micro-targeting messaging data?
The question still stands.