Mary Matiella Congressional Campaign Kickoff
For more info, click here and scroll down.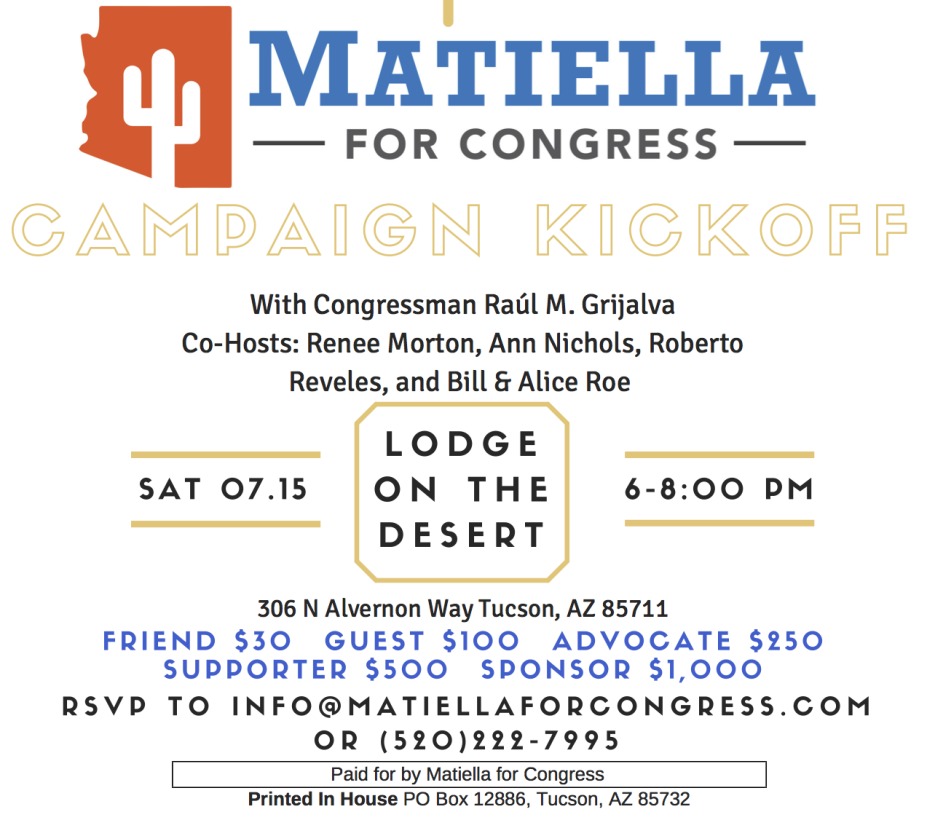 Larry Bodine is President of Democrats of Greater Tucson. He began writing for the Blog for Arizona in June, 2017. He is an active Democratic Party precinct committeeman, and teaches "Getting Active in Local Politics" at the
University of Arizona-OLLI program
. He attends many live political events and reports on them for the Blog For Arizona — See
https://blogforarizona.net/author/larry-bodine
His 44-year career includes reporting for the New York Daily News, which was then the largest-circulation US newspaper, at a time when he won 7 awards for investigative journalism. Bodine is an attorney and is a member in good standing of the Wisconsin State Bar. Previously Bodine served as editor of several legal publications, including the American Bar Association Journal, Lawyers.com, and the National Law Journal.
Comments are closed.