Tucson doctor and former state representative Matt Heinz has filed to run for Congress in CD 2, joining state representative Victoria Steele as the only declared Democratic candidates in this race. The Tucson Sentinel reports, Heinz making bid to unseat McSally: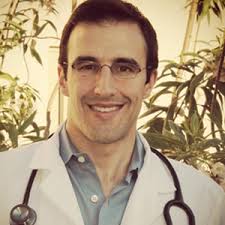 And then there were two: Matt Heinz, who unsuccessfully ran for the Democratic nod in 2012, has joined legislator Victoria Steele in seeking to run against freshman Republican Martha McSally.
Heinz filed paperwork with the Federal Election Commission on Tuesday, but has yet to make a formal campaign announcement. Neither has he launched his campaign website, which read "This site is under development" Wednesday morning.
Heinz, a doctor at Tucson Medical Center, worked with the Obama administration promoting the rollout of the Affordable Care Act before returning to Tucson this year.
He sought the Democratic nod to run in the 2012 special election to fill the seat left vacant when former U.S. Rep. Gabrielle Giffords resigned, but was swamped by Ron Barber's campaign — as he was again in the August primary that year.
Heinz served in the state House from 2009-2013 before working for the U.S. Department of Health and Human Services.
I checked Matt Heinz's Facebook and Twitter pages this morning, and I do not find any campaign kickoff event or announcement posted. If you learn of one, post it in the comments.
I attended a joint meeting of LD 9 and LD 10 last week at which both Rep. Steele and Assistant House Minority Leader Rep. Bruce Wheeler were in attendance. With Rep. Steele in the room, Rep. Wheeler announced that "If I do not like the way I see things going in CD 2 in December, I will jump back in the race" and run for Congress. Harsh. I've known Bruce since his days on the Tucson City Council; this is as good as a candidate declaration as you are going to get until he officially files his paperwork, probably in December.
Democrats took a lot of grief in last year's elections for "clearing the field" of candidates so that there were few contested primaries. This is a policy that I totally disagree with, because the feckless news media does not cover campaigns unless there is a contest. Primaries are a good thing because it earns media attention and gives the candidates the opportunity to hone their skills for the general election.
Since Republicans chided Democrats last year about their lack of primaries, i.e., the "lack of voter choice," will the Republicans field any candidates to contest Rep. Martha McSally in the GOP primary? How about a Teabagger challenge from the right? Or is it yet again the old double standard of IOKIYAR?
UPDATE: Here is the announcement from the campaign:
FOR IMMEDIATE RELEASE: July 30, 2015
CONTACT: Bill Scheel  602-909-0795
Dr. Matt Heinz Announces Congressional Bid
Today, Dr. Matt Heinz, an attending physician at Tucson Medical Center and a former Democratic state lawmaker from Tucson, announced his candidacy for Arizona's 2nd Congressional District. The district is currently represented by Martha McSally who defeated Democratic Congressman Ron Barber by 0.073% last year in a Republican wave.
"As a physician, I work collaboratively with patients, their families and a team of healthcare professionals to get people the care they need," said Dr. Heinz. "I will take that same collaborative approach to Congress in order to deliver results for seniors, students, veterans and small business owners."
Dr. Heinz was known in the legislature for effective, bipartisan solutions. In 2012, he co-authored and passed Bobbie's Law1 with Republican Rep. Kate Brophy McGee, giving more low-income women diagnosed with breast or cervical cancer access to medical care. He also wrote the bill to make all medical complaints and patient safety information a public record,2 and broke through the partisan gridlock in Phoenix to get it passed.
"Unfortunately, business as usual is all we've seen in Washington, DC, and the people's work just isn't getting done," said Dr. Heinz. "By voting to increase the cost of prescription medication for seniors, to allow insurance companies to withhold coverage from people with pre-existing conditions and to allow predatory lenders to prey upon military families, Martha McSally continues to choose the needs of special interests over the needs of her constituents."
You can view Dr. Heinz's website at www.heinzforarizona.com
###
1 Ariz. HB 2472 (2012)
2 Ariz. HB 2520 (2011); Ariz. HB 2545 (2010)