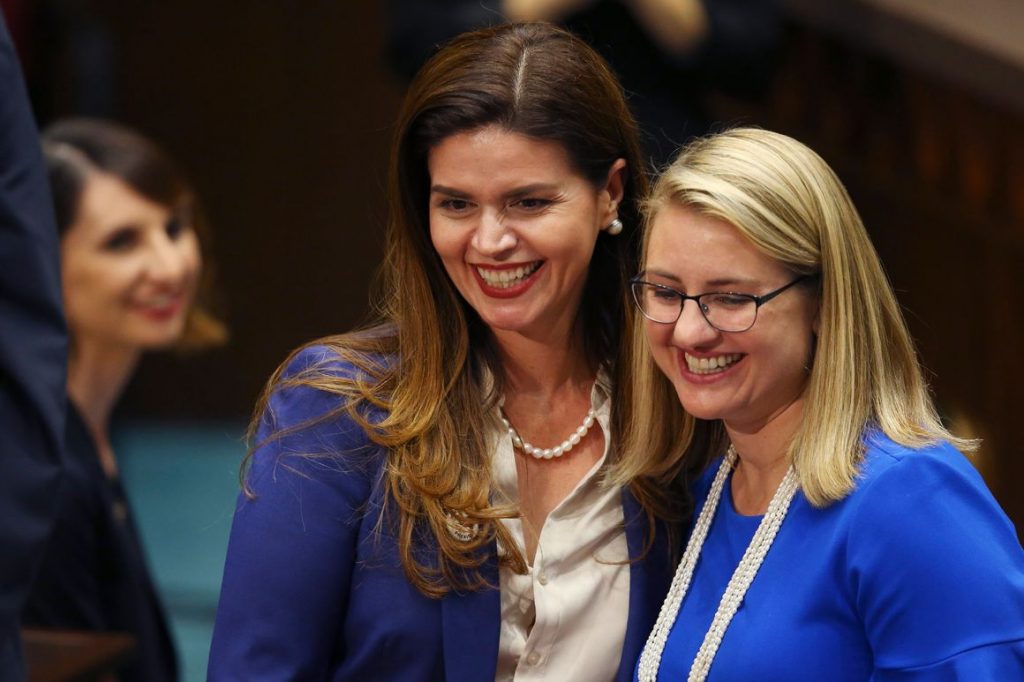 It has been one year since the signing of the Inflation Reduction Act. Originally labeled Build Back Better, this historic legislation, passed without the vote of any Republican (who, like their predecessors who all voted against Obamacare and the Clinton Deficit Reduction Plan, showed they were on the wrong side of history,) has, according to the White House Press Office made, like other programs in Bidenomics, positive impacts on the lives of Americans. Among these results are:
The cap on medical prescriptions, including the cost of insulin for American seniors to $35.00.
$110 billion in private sector investment in "new clean energy manufacturing investments, including more than $70 billion in the electric vehicle (EV) supply chain and more than $10 billion in solar manufacturing."
The creation, due to the law of 170,000 jobs.
Projected energy cost savings of up to $38 billion in the period from 2022 to 2030.
People saving $800 a year on health care premiums.
Projected one billion ton reduction in greenhouse gas emissions by 2030.
The largest investment in combatting climate change.
The reduction in the inflation rate.
Over the last couple of days, the President, in a Hubert Humphrey-Ronald Reagan Happy Warrior fashion, has spoken of the importance of the Inflation Reduction Act as part of Bideonomics and its expanding the middle class and lifting up the poor strategy after one year. In Milwaukee yesterday, August 15, 2023, Mr. Biden noted:
"I'm not here to declare victory on the economy. We're not there yet. We have more work to do, but we've always had a plan that turning things around, making in — America stronger and safer, and more competitive. Bidenomics is just another way of saying "restoring the American Dream." That's the ba- — that's what it is, just restoring the American Dream. I believe every American willing to work hard should be able to get a job no matter where they live — in the heartland, small towns; raise their kids on a good paycheck; and keep their roots where they grew up. That's the American Dream. That's Bidenomics. It's rooted in what has always worked best for this country: investing in America, investing in Americans. Because when we invest in our people, when we strengthen the middle class, we see stronger economic growth that benefits all Americans…"
"…And I'm proud of the historic legislation my administration has passed. They were the right steps not only to get our economy moving again but to build to the future. But the real hero in this story is all of you, and I mean this from the bottom of my heart: the people of Milwaukee, the people of Wisconsin, the American people. Yes, my policy helped create a lot of these jobs and it has continued to grow, but you're the ones getting up every single day, walking out that door, and doing the work. Yes, my policies have helped to create some small businesses. We've created more than in any time in history. But you're the ones who decided to borrow the money and take the risk in the middle of this (inaudible). You took the risk to hire workers, fulfilling your dreams. I've long said it's never, ever, ever been a good bet to bet against America — never, never, never. And it's not a good bet today…"
The President delivered similar remarks at the White House earlier today.
The President's team also made several posts on social media, including:
Mayors Romero and Gallego hail the first anniversary of The Inflation Reduction Act
Since the Biden/Harris Administration took office, Tucson Mayor Regina Romero, Phoenix Mayor Kate Gallego, and many other state and local leaders devoted to sustainability and climate resiliency in Arizona have been staunch supporters of the Bidenomics Programs and the federal dollars in the pieces of legislation (American Rescue Plan, Infrastructure Law, CHIPS Act, and Inflation Reduction Act) it brings to the Grand Canyon State.
Appearing with Fred Yamashita, the Executive Director of the Arizona AFL-CIO, Tucson Mayor Romero spoke at an Arizona Democratic Party Event about the benefits of the Inflation Reduction Act to Tucson and Arizona including:
"Decreasing health care costs with 1.4 million Arizona seniors saving money because of Prescription Drug Cost reductions, free vaccinations, inflation rebates, and negotiations on medications like insulin. Furthermore, according to Romero, 235,200 Arizonans will save an average of $800 a year through their enrollment on the Obamacare Healthcare Marketplace."
"Making the biggest investment in climate in United States History" and "helping to make us more resilient." It is doing this by making it cheaper to purchase electric appliances and sustainable home improvements that "will save families an average of $500 a year on their energy bills." The Mayor referenced this summer's extreme heat as a reason Arizonans would welcome these cost-saving-energy efficient opportunities by "helping them stay cool and putting food on the table at the same time." The IRA has also set goals for" lowering greenhouse gas emissions" and investing in strategies to help prevent "costly climate impact" events "from extreme weather, improving local air quality, preventing premature deaths, and reducing air pollution."
"Spurring a manufacturing boom, creating thousands of new green jobs here in Arizona. Arizona will see more than ten billion dollars in investments for new clean energy factories. Here in Tucson, we saw a $1.2 billion investment with American Battery Factory which will create 1000 new high-wage green jobs." IRA investments should result "in 11,400 new jobs just to start in both EV (electric vehicle) and battery manufacturing industries alone."
The Mayor also reminded listeners that when the Biden/Harris Administration entered office, they "inherited a broken economy, one that worked for the biggest corporations and the ultra-wealthy while leaving working families in the dust."
With the passage of the Inflation Reduction Act (without Republican support) and the other Bidenonomic components, the Mayor said "the President made good on his commitment" to institute programs that lift people up and build toward climate resiliency.
In her closing remarks, Mayor Romero noted that if they came back to power, national Republicans, who claim climate change legislation is a war on ancient appliances like the gas stove, and despite local leaders of the same party welcoming the clean energy investments, would work to cut or repeal the climate change investments from the Inflation Reduction Act. If this happened, Romero claimed that energy costs "would increase costs for millions in Tucson."
She finished by stating it was important to reflect President Biden, Vice President Harris, a Democratic House, and Senate so "we can finish the job" they started.
Phoenix Mayor Kate Gallego also took time to honor the passage of the Inflation Reduction Act last year, issuing a press release that relayed:
"The Inflation Reduction Act will go down in history as transformational legislation that is helping us tackle climate change, create great-paying jobs, and accelerate the green energy transition. In Phoenix, we are well-positioned and ready to invest in programs that will make our city more sustainable and resilient to extreme heat and drought events. Whether it's through home weatherization or expanding access to electric vehicles, our efforts to clean our air, conserve water, and reduce carbon emissions are more critical than ever. Thanks to the Inflation Reduction Act, we will continue to modernize our infrastructure and set our city up for success for generations to come."
Later, the Mayor also appeared with Senator Mark Kelly at the Valley Metro Maintenance Facility to commemorate the first anniversary of the Inflation Reduction Act.
In her comments, she thanked Kelly for his support of the law, saying:
"It's been amazing to see how much Phoenix has benefited from the Inflation Reduction Act. It has helped us shore up our water supply. We are also seeing so many jobs, particularly in electric vehicles and solar energy, with manufacturing happening right here in Phoenix. And people are getting great high-wage career paths. Our residents are also so excited about being able to reduce those energy bills, whether it is solar on your roof or getting a more efficient air conditioner or heat pump
Please click here to read Larry Bodine's article from August 16, 2023, on the positive impact of Bidenomics.