By Michael Bryan
Arizona has become one of the few states that are key to control of the U.S. Senate in 2018. With Flake declining to run for re-election and McCain facing the end of his life, both of Arizona's Senate seats are in flux at a time when electoral tides are strongly disadvantaging Republicans. When McCain inevitably lays down his duties and resigns, one would expect there will be a wide field of both Democratic and Republican candidates vying for Arizona's two open Senate seats.
One of the most salient players in this drama has remained purposefully and stubbornly obscure as to her next moves, however: Representative Martha McSally. While it is widely known that her ambition, and her current intention, is to move up to the Senate, she has remained stubbornly non-committal regarding launching a campaign for Flake's seat in 2018.
She is certain to run for Senate; she has already recruited (and McSally's political shop is running the nascent campaign of) Hispanic Chamber of Commerce CEO/President Lea Márquez-Peterson to try to succeed her. Since it seems certain that she plans on departing her current office for the Senate, but is passing up weeks of fund-raising and earned media in a primary against her main rival for the nomination for Flake's seat, Kelli Ward, what could explain her current passivity?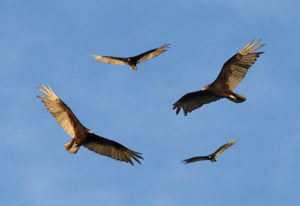 McSally simply doesn't plan to enter the primary for Flake's seat. She expects to take over McCain's seat, likely well before the primary election next year — probably before the end of this year.
Appointment to replace McCain provides several advantages to McSally. She would likely quash any primary challenge merely by occupying the seat, especially if she is perceived as McCain's own choice to replace him. Even if she does not quash all opposition, incumbency conveys powerful advantages against both primary and general election challengers. Appointment to McCain's seat also avoids an unpleasant primary contest with Ward, which would serve to further irritate the far-right Trumpian faction of Arizona's Republicans, whom McSally has already irritated more than once.
Governor Ducey, likely with the knowledge and blessing of McCain, must be planning to appoint McSally to fill McCain's seat when he resigns due to his failing health. It is unlikely that McSally would sit on the sidelines like this if she did not have assurances that the appointment to McCain's seat was hers.
So, I make a few predictions:
McCain will announce his immediate resignation from the Senate before or at the end of this session of the Senate on December 29, 2017.
McCain will make it known that McSally has his support to be appointed to his seat.
Ducey will appoint McSally to McCain's seat.
McSally will run for the remainder of McCain's term in the 2018 election substantially or completely unopposed in the Republican primary.