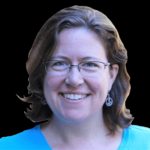 The 2018 midterm election is coming! You've probably already decided which candidates you support – but what about the propositions? There's a lot of conflicting information out there. CLICK HERE to get a thorough breakdown for the 2018 ballot measures, but right up front, here are the Weekly's recommendations:
Proposition 125 (Public Retirement System Reform): NO
Proposition 126 (Protect Arizona Taxpayers Act): NO
Proposition 127 (Clean Energy for a Healthy Arizona): YES
Proposition 305 (Empowerment Scholarship Account Expansion): NO
Proposition 306 (Amending the Clean Elections Commission): NO
And remember, October 9 is the last day to register to vote in this election. First, EVERYONE — yes, you, even if nothing's changed for you in years — everyone should check their registration via the Secretary of State's office (here). Why? If there's a problem with your registration at the polls, it will be too late to fix it then. So dig out your driver license now and check. If you're not registered, don't put it off. Get it done – then pester friends, family, neighbors, colleagues, etc., to do the same.