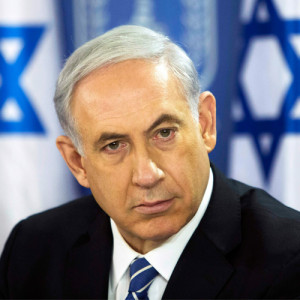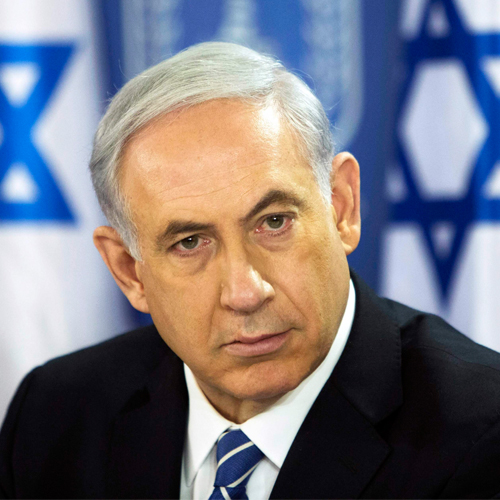 While you were enjoying the holidays, there was a spy "scandal" last week that did not garner much media attention outside of the conservative media entertainment complex, which must maintain its "outrage of the day" business format.
It appears that some Republican members of Congress got caught up in NSA foreign intelligence surveillance collaborating with a foreign government to sabotage the foreign policy of the United States.
Some dare call it treason — unless that foreign government is Israel, "the 51st state" to many Reublicans (it is not).
Steve Benen reports, The U.S., Israel, and a little espionage among friends:
[A] Wall Street Journal report published last [week] on U.S. surveillance programs and Israeli Prime Minister Benjamin Netanyahu is causing quite a stir.
The U.S., pursuing a nuclear arms agreement with Iran at the time, captured communications between Mr. Netanyahu and his aides that inflamed mistrust between the two countries and planted a political minefield at home when Mr. Netanyahu later took his campaign against the deal to Capitol Hill.

The National Security Agency's targeting of Israeli leaders and officials also swept up the contents of some of their private conversations with U.S. lawmakers and American-Jewish groups. That raised fears – an "Oh-s*** moment," one senior U.S. official said – that the executive branch would be accused of spying on Congress.
Let's unwrap this a bit, because it gets a little tricky.
In March, the Journal reported that Israel spied on U.S. officials and others involved in the international nuclear talks with Iran, penetrating the negotiations, and "acquiring" confidential U.S. materials. This didn't come as too big of a surprise – rumors about Israeli intelligence officials operating on American soil have been common for years, U.S. officials have "largely tolerated Israeli snooping."
This round of espionage, however, was more offensive to the Obama administration because Israelis appear to have shared sensitive information with Republicans in the hopes of sabotaging American foreign policy. As a senior U.S. official put it at the time, "It is one thing for the U.S. and Israel to spy on each other. It is another thing for Israel to steal U.S. secrets and play them back to U.S. legislators to undermine U.S. diplomacy."
The spying, we now know, didn't pan out – the P5+1 talks were productive, and the United States and our negotiating partners eventually struck a deal.
That was Part I of the story. Part II is where things got really interesting.
Netanyahu and his team tried and failed to derail the diplomatic efforts, but they still had hopes of sabotaging American foreign policy through Congress. For intelligence agencies, this created a real dilemma. On the one hand, the very idea of U.S. intelligence agencies spying on members of the U.S. Congress is a major problem. On the other hand, U.S. intelligence agencies spying on a foreign government actively trying to subvert American policy is about as common as a sunrise.
The tricky part, obviously, is the challenge facing intelligence officials when it's American members of Congress who are coordinating – and to a degree, partnering – with a foreign government to undermine the foreign policy of the United States. Such a dynamic has no real precedent in the American tradition, but in the Obama era, radicalized congressional Republicans have made this rather commonplace.
For the NSA, the solution apparently meant threading a needle: the agency continued its surveillance of Israel while Israeli officials tried to kill U.S. policy, which in practice meant intercepting communications between Israel and American lawmakers. The agency would report on its findings, but it also "removed the names of lawmakers from intelligence reports," "weeded out personal information" related to congressional Republicans, and kept out "trash talk" in which members made private, personal attacks against Obama administration officials during their talks with the lawmakers' foreign allies.
In other words, the NSA appears to have deliberately spied on Israel, not members of Congress who talked to Israel about how best to scuttle American foreign policy.
Is that kosher? Rep. Adam Schiff (D-Calif.), the ranking member on the House Intelligence Committee, suggested to the Journal that there is no real scandal here. "From what I can tell, we haven't had a problem with how incidental collection has been handled concerning lawmakers," Schiff said.
As for the Republicans who are apoplectic this morning, there is some irony to their complaints. This is, after all, a party that generally supports an expansive surveillance state, especially when it comes to keeping tabs on foreign governments trying to subvert the United States. If that means American communications with foreigners, the argument goes, get caught up in the net, so be it.
The GOP appears to be angry today, however, because in this case, it was Republican members of Congress who were talking with foreigners about sabotaging U.S. policy.
The chairman of the House Intelligence Committee, Republican Rep. Devin Nunes of California, told The Associated Press that his committee will look into a report the US spied on Prime Minister Benjamin Netanyahu, and in the process swept up communications with Congress. He's asked the director of National Intelligence and the head of the National Security Agency to come to Capitol Hill next week to brief lawmakers on the matter. Congress intel committee to probe US spying on Israel:
Nunes said his goal would be to "get the facts" about the situation.
"We're going to play this right down the middle and determine whether or not somebody did something wrong," Nunes said by phone from California.
Later Wednesday, the chairmen of the House Oversight Committee and its national security subcommittee sent a letter to NSA Director Michael Rogers requesting documents and a briefing about the process.
Congressmen Jason Chaffetz and Ron DeSantis wrote that the Journal report raises "questions concerning the processes NSA employees follow in determining whether intercepted communications involved members of Congress, and the latitude agency employees have in screening communications with members of Congress for further dissemination within the Executive Branch."
* * *
The White House declined to comment on specific intelligence activities carried out by the US. But White House officials said the US doesn't spy overseas unless there's a specific, validated national security reason to do so, emphasizing that the principle applies both to world leaders and regular citizens.
The US intelligence community kept the relevant oversight committees in Congress fully informed about its activities, officials said.
And aiming to show that the security relationship between the US and Israel remained unharmed, officials noted that a US team had traveled to Israel this month to resume talks toward a new 10-year agreement on US military aid.
"When it comes to Israel, President Obama has said repeatedly that the US commitment to Israel's security is sacrosanct," said Ned Price, a spokesman for the White House's National Security Council. "This message has always been backed by concrete actions."
Perhaps Republicans would prefer that the NSA publicly release the unredacted transcripts of foreign intercepts in which they collaborated with the Netanyahu government to sabotage U.S. foreign policy? Reveal to the American people just what these Republicans are doing with foreign governments, and where their loyalties lie. Therein lies the real scandal.