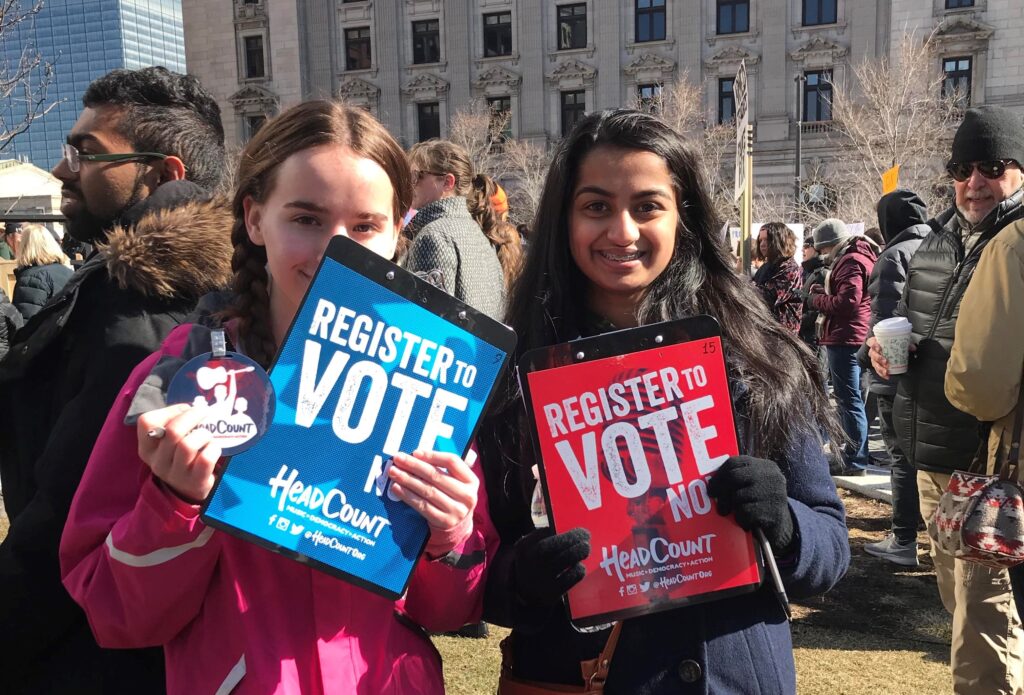 It has been over 50 years since passage of the Twenty Sixth Amendment that, in the wake of sending many 18-year-old boys to fight in Vietnam, allowed this same age group to vote.
In Arizona, you can vote in elections if the person turns 18 before the general election.
However, despite the easy process of registering to vote at the same time a person can obtain a drivers' license at any Arizona Department of Motor Vehicles, less than 15 percent of recently graduated high schoolers or of age seniors are registered to vote.
In large metro areas, the numbers are bleaker. According to data provided by The Civics Center, In the Phoenix Union High School District, eleven percent of people aged 18 are registered to vote. In Tucson Unified, the number is a dismal 6.9 percent.
A quote from a Civic Center March 2021 Executive Summary says it all:
"Only when high school voter registration becomes as routine as homecoming and prom will the promise of the 26th Amendment be fulfilled."
When people do not vote, forces that do not believe in Democracy, personal freedom, or making sure everyone has an equal opportunity to succeed will flourish.
But what is the best way to persuade more voting age high school students to register to vote and protect all that makes up the American Dream?
Issues of the day like climate change, economic security, and protecting freedoms like choice and the right to vote certainly help motivate young people to take part in their civic duty of electing public stewards that will work to move society forward and lift people up.
But who is the best messenger to convey this important theme to the students?
How about a passionate peer of these students who can talk about the issues and the importance of voting in the same language the new 18-year-olds would appreciate.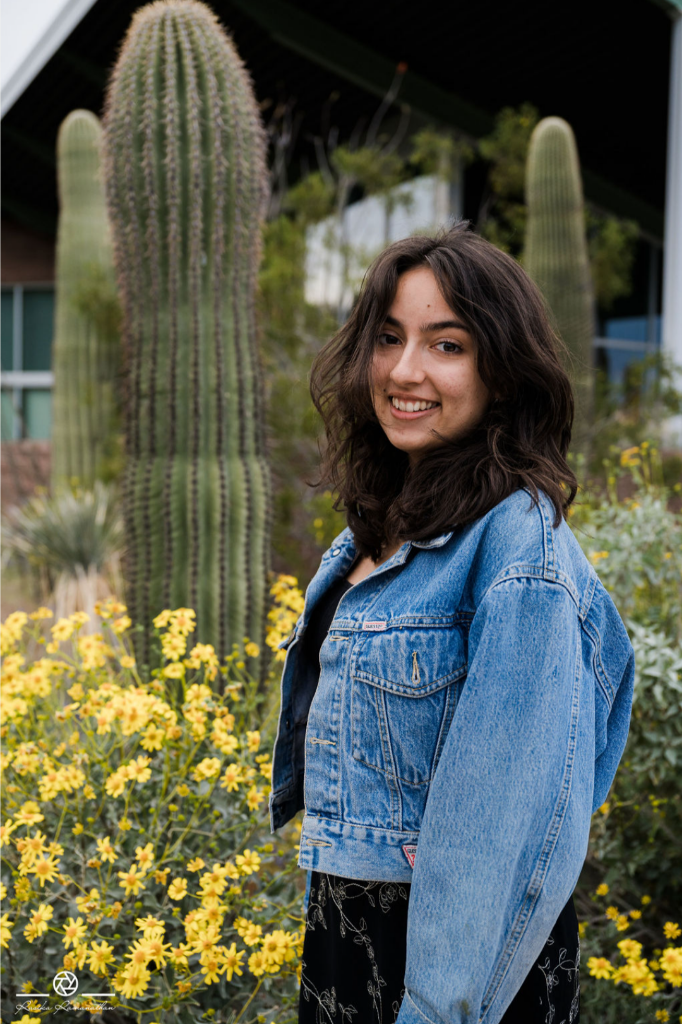 Sarakanti Iyer, a Metro Phoenix High School Senior, showed last year, with resources from Civic Engagement Beyond Voting and the assistance of her school's administration and a government instructor, that the right message emphasizing a nonpartisan approach to the issues combined with demonstrating how voting can impact one's everyday life can work to increase voter registration. At her school last year, she successfully steered between 80 and 90 (out of approximately 125) eligible students to register to vote.
This year, Iyer and up to 27 (so far) other high school students, along with Civic Engagement Beyond Voting-: Youth, will take a similar message to their peers with the goal of improving voter registration among young adults in Arizona.
So far, they are attempting to launch voter registration education efforts in:
High school, City
Sunnyslope, Phoenix
Desert Mountain, Scottsdale
Chapparal, Scottsdale
Buena, Sierra Vista
Red Rock, Sedona
University High School, Tucson
Safford High School, Safford
Canyon del Oro, Tucson
Marcos de Niza, Tempe
BASIS Prescott, Prescott
BASIS Tucson, Tucson
Paradise Valley H.S., Paradise Valley
Mountain View H.S., Mesa
BASIS North Tucson, Tucson
Chapparal, Paradise Valley
Brophy College Prep, Phoenix
Boulder Creek, Anthem
Chandler H.S,. Chandler
Flagstaff Arts and Leadership Academy
Canyon View High School, Buckeye
Boulder Creek, Anthem
Barry Goldwater, Phoenix
Marana High School, Marana
Canyon Del Oro, Tucson
Arizona School for the Arts, Phoenix


Miss Iyer and the Media Coordinator for Civic Engagement Beyond Voting (and LD 13 State House Candidate) Brandy Reese graciously took the time to respond to questions about the High School Voter Registration Drive.
The questions and their responses are below. 
What are at least two reasons it is necessary to promote the high school voting drive?
Miss Iyer: "The biggest reason to promote this high school voting drive is to get more people to do these drives – and the reason that is so important is because high school voter registration is the way our Democracy will thrive in the future. High schoolers are the most under registered group of individuals in the United States, and the one that is most likely to make an actual change. In my experience, people around my age who are now eligible to vote have a lot of really great ideas and want to see change happen. They just don't know that registering to vote is something they can do to and make a big impact. So promoting this voter registration drive will allow students to express their voices more freely and find a conduit for expressing their voices more freely."
What are the names of some Arizona School Districts that you and others will be visiting to drum up support for high school voter registration? Please explain.
Miss Iyer: "Something that's important to note about the way this is going to be working is that we will not be actually visiting anyone. What we're doing is we're spreading information and our message to people and letting students come up with their own voter registration drives. This is what I did at my school, and it proved to be extremely effective in getting people to register to vote because a student that everyone knows is more likely to get their friends and peers to register. I can't share with you the exact names of the schools in the initiative, but I can tell you that it is statewide and there are going to be several schools across Maricopa, Pima, and other counties."
Are there statistical goals that you are looking to achieve in these voter registration drives? For example, are you looking for ten percent growth? 25? 50?
Miss Iyer: "I think the goals are more related to just getting as many people as we can to register to vote. It really does not drum up to a specific number. Really, if we're looking at an ideal number, it's a hundred percent. We want every person who can be registered to vote, to be registered to vote. The goal is by the end of the drive season, we'll have every single person who has seen the information registered and voting in the fall, 2024 elections. So, no specific numbers but a goal of as many as we can."
What persuasive methodology will Civic Engagement Beyond Voting use to convince high school seniors to register? What is the pitch of the high school seniors you are training to the people in the schools they are promoting the registration drive?
Miss Iyer: "Important clarification. We won't be sending people out to register people to vote. What I did in my voter registration drive is, as a student at my school, asked the school administration if I could run my own. From there, I was just able to get the materials from a reputable source which is what our role will be and I talked to my peers to convince them to vote. It will really be the students that will be doing the heavy lifting here because they are the ones talking to their peers. They'll be much more effective in being kind of a mentor and someone who will be really reliable in that."
Please describe your experiences and how you accomplished the first voting drive.
Miss Iyer: "I got the idea after I realized how few people were registered to vote. I went to the DMV (Department of Motor Vehicles) to get my license and saw the voter registration section there. Before, I didn't really know I could register to vote, and I really wanted to share that with other people. I went to my school administration and came up with the idea of a voter registration drive that would be non-partisan and non-political. With my administration and a government teacher at my school, we organized a weeklong drive that registered between 80 and 90 people to vote out of approximately 120 eligible students. Since I go to a relatively small high school, this was a pretty large success. I think that my position as a student was uniquely helpful in getting people to register to vote because if you're just standing on a corner with a clipboard, talking to each person that passes, you don't necessarily have a personal connection with those people. They'll just want to pass you by. They might be already doing something. Since I already knew the people I was talking to, I was able to speak to them as a friend and talk about why this is something I would do and something I would advise them to do as well. I hope that each of our students at each of the schools that we're having these drives at will be able to have the same level of success and connect with their peers in the same way. I'm also planning on doing a drive at the same time in October at my school again to fill in some of the blanks from the last time I did it."
Is there anything not covered in the first four questions that you would like the readers to know about the High School Voting Drive initiative and improving Voting Registration in that group? Please explain.
Miss Iyer: "I think the biggest thing to know is how important this is. I can't stress enough the importance of high schoolers and anyone to register to vote. The youth really are our future. Our future is in the high schools right now and if any of your readers know anyone that might be interested in running their own drive, it is something that would help our future, Democracy, and every single student they come across."
How do interested parties contact you?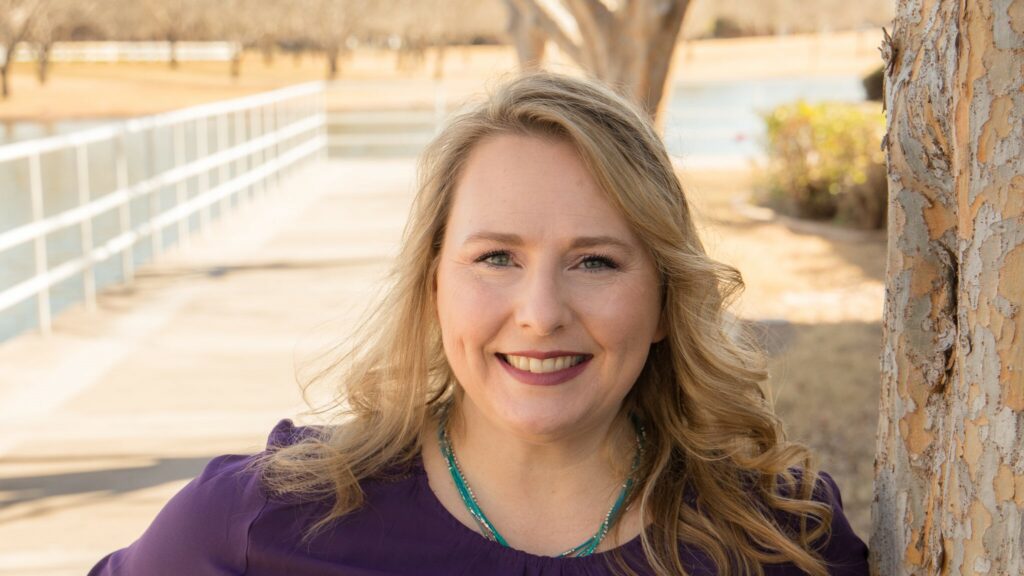 Ms. Reese: "Interested parties should visit the CEBV linktr.ee http://linktr.ee/CEBV_Action website to sign up for a future training. This High School Voter Registration Challenge coincides with National Voter Registration Week in October (10/2 to 10/6.) Civic Engagement Beyond Voting and our Youth arm hope to facilitate additional events in the future as resources and opportunities allow."
"The main reason Sara and others have found success in engaging and helping register voters her age is not just by saying "Oh you should be registered to vote. It's so important that you vote." Success comes from talking about what is important to them; what makes them passionate or what they would like to see changed and then letting them know that being registered to vote is the way to help facilitate and help make that change."
Miss Iyer: "I was talking to a friend of mine just a couple of days ago who I did not register to vote in the last drive because he did not think voting was something important and that it was too political. I think that is something a lot of people agree with which, in my opinion, is unfortunate. What I think is really missing in that is the belief that voting impacts every facet of your life, not just politics, but directly on issues. You're voting on how high your rent might be or if inflation keeps going up. You're voting on principles of economics. You're voting on your school size. It's really impacting everything about your life and I think that, like what Brandy was saying, one of the things that's so important that new voters and people who want to register to vote know is that voting is not just a political decision."
Were the people you registered motivated by issues or that you were their friend?
Miss Iyer: "I think they were motivated by issues. I go to a uniquely civically engaged high school. People are very passionate about community service. I think that me being their friend spurred them to register. It made them more comfortable and able to realize that this was something that they trusted. They really wanted to engage with their system. They were motivated by issues as well. I've talked to a lot of them about what changes they want to see out there and I'm very excited."
What would you say were the top two issues that motivated them to register?
Miss Iyer: "I would say that number one is definitely climate change. It's something I've heard a lot about this year in my classes and from my friends. We have seen some of the current events that have taken place worsening. I believe that youth across the nation are really motivated to make change by this."
"The second issue is, as we continue to grow up and understand what the economy means to us, like property values and how expensive the cost of living is. I think that goes not just for teenagers but for people that are getting a little bit older as well."
In the trainings, are the people taught to emphasize the issues when spreading the word on voter registration?
Miss Iyer: "I have seen what is presented in the trainings and issues are emphasized. The Civics Center is strictly non-partisan and is careful to talk about issues and the ways these things impact student's lives. I think we really do emphasize the fact that the decision to register to vote impacts your everyday life."
Ms. Reese: "We're doing this Voter Registration Challenge with The Civics Center. We have utilized the network of supporters and advocates that Civic Engagement Beyond Voting has in Arizona to reach out and make contacts with high school students and people in our network who know high school students. The Civics Center then provides the training. They have done it before. This is their wheelhouse. We are just facilitating."
To sign up to host your own High School Voter Registration drive complete this form now!
Follow CEBV-Y on Twitter/X! @CEBV_Youth
Civic Engagement Beyond Voting links:
http://linktr.ee/CEBV_Action
https://www.cebv.us/
https://www.facebook.com/azCEBVus
https://twitter.com/AZCEBVus
https://cebv.substack.com/
The Civics Center
https://www.thecivicscenter.org/
https://twitter.com/thecivicscenter
https://www.facebook.com/TheCivicsCenter/
https://www.instagram.com/thecivicscenter/