Crossposted on DemocraticDiva.com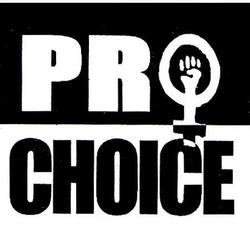 After weeks of hearing voters at their doors telling canvassers for Aaron Marquez, who is challenging Catherine Miranda for the Arizona LD27 Democratic Senate nomination, that supporters of Miranda had told them she was pro-choice, the Marquez camp now has recorded evidence of the deception.
I'm not sure if this phone-banker is paid or a volunteer, but she is definitely not speaking out of her own ignorance. She pauses when asked if Miranda is pro-choice to ask someone in the campaign office, who assures her that Miranda "supports a woman's right to choose".
Bzzzzt!
Miranda voted for surprise clinic inspections and other onerous regulations designed to make abortion access difficult to impossible, as well as for defunding family planning centers. If Miranda is going to call herself "pro-choice" now, I and a lot of other people would be really interested in knowing how she defines that. Right now this looks like a deliberate lie on her campaign's part.
Polling in this race indicates this race is a toss-up. If you want to give Aaron Marquez a hand on this final weekend before Tuesday's primary, please do.