American civil rights leader Dr. Martin Luther King, Jr. was born on January 15, 1929 in Atlanta Georgia, and was assassinated on April 4, 1968 in Memphis, Tennessee.  Monday January 18, 2016 is the national holiday designated for this great Black American, who fought for civil rights for all people, using nonviolent civil disobedience.  He was also awarded the Nobel Prize for Peace in 1964.
More bio info at:https://en.wikipedia.org/wiki/Martin_Luther_King,_Jr.
Tomorrow there are a number of activities to celebrate his legacy, starting at 8 a.m. with a renaming of Nobel Way at the UA Tech Park for Dr. MLK, then a march to Reid Park for the annual MLK celebration (10 a.m. to 3 p.m.).  There is also a Black Lives Matter rally at 9:30 a.m. also at Reid Park. (UPDATE -this rally has been cancelled).
In the afternoon at 3 p.m. there will be the annual Freedom Song Sing a long at Temple Emanu-El, and later that evening at the Loft Theater at 7:30 p.m., a free film "Soundtrack for a Revolution".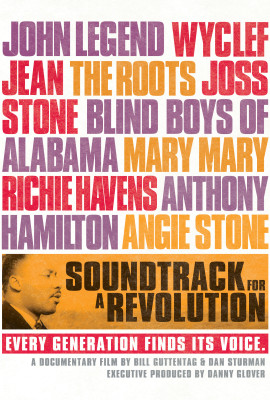 More information about these events on our Calendar:
https://blogforarizona.net/calendar-2/ (where there are lots of other progressive events to attend).