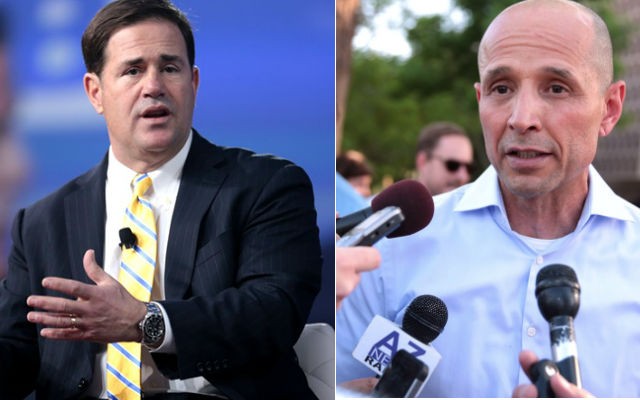 A new poll released Wednesday by Public Policy Polling shows Democratic candidate behind Republican incumbent Doug Ducey by just one point, according to 12News.
In a survey conducted in August, 44 percent of Arizona voters chose Ducey, while 43 percent chose Garcia. Only 13 percent of Arizona voters were undecided between the two candidates, according to Public Policy Polling.
The polling research included that 45 percent of voters surveyed disapprove of Ducey's job as governor. It also pointed out that Garcia leads Ducey among Independents (46 percent to 36 percent), women (45 percent to 41 percent), and Latino voters (52 percent to 22 percent).
Public Policy Polling interviewed 554 Arizona voters on August 30 and 31. The survey's margin of error is +/-4.2 percent. The polling group says the research was conducted on behalf of Garcia's campaign.
Also see: Another New Poll: Sinema & McShifty in Dead Heat, Garcia Nearly Tied with Ducey