Via SCOTUSblog Live Blog — compiled from summaries: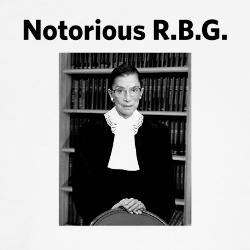 Arizona Legislature v. Arizona Independent Redistricting Commission. "Notorious RBG" for the Court. The decision of the three-judge panel is affirmed. 5-4. There are several dissenting opinions. Kennedy joins majority. Chief dissents, joined by Scalia/Thomas/Alito. Scalia dissents, joined by Thomas. Thomas dissents, joined by Scalia.
The Arizona legislature does have standing. But the Court rules that both the Elections Clause and the federal statute at issue allow Arizona to use a commission to draft federal congressional districts. From the final paragraph of the majority opinion: "The people of Arizona turned to the initiative to curb the practice of gerrymandering and, thereby, to ensure that Members of Congress would have "an habitual recollection of their dependence on the people." The Federalist No. 57, at 350 (J. Madison). In so acting, Arizona voters sought to restore "the core principle of republican government," namely, "that the voters should choose their representa­tives, not the other way around." Berman, Managing Gerrymandering, 83 Texas L. Rev. 781 (2005). The Elec­tions Clause does not hinder that endeavor."
Background on the AZ decision: The Constitution's Elections Clause provides that the "Times, Places, and Manner of holding Elections for . . . Representatives, shall be prescribed in each state by the Legislature thereof." In 2000, Arizona voters amended the state's constitution to give control over redistricting of federal congressional districts to an independent commission. This case is a challenge by the state legislature to that transfer, on the ground that it violated the Elections Clause.
The Opinion is here (.pdf). I will have more on this opinion later.
The Orders List also contained good news for voting rights advocates: Kobach v. US Election Assistance Comm'n (14-1164) has been denied. This means the decision of the Tenth Circuit Court of Appeals striking down Arizona's Prop. 200 (2004) proof-of-citizenship requirement for voter registration and a similar provision of Kansas law stands. Read the Opinion Here (.pdf). The 10th Circuit Court of Appeals in Denver ruled that Kansas cannot require proof-of-citizenship documents — almost always a birth certificate or passport — from prospective voters who register using a federal voter registration form. The court also said that a federal agency doesn't have to alter the [federal] form to fit Kansas requirements. Arizona's Prop. 200 has a similar proof-of-citzenship requirement. The denial is surprising, given that Justice Antonin Scalia suggested the convoluted legal process to Kansas and Arizona in his earlier Supreme Court opinion in Arizona v. The Inter Tribal Council of Arizona, Inc.
This case does not resolve the "dual election system" that Kansas and Arizona set up which is the subject of separate lawsuits.
In an another Arizona related case, Renzi v. United States and its companion case, Sandlin v. US, were denied. So this is the end of the line for Rick Renzi. Enjoy prison.