Update to Trump 'Dress Rehearsal' For Hiding Classified Documents From His Lawyers And The FBI.
CNN reports, EXCLUSIVE: Trump captured on tape talking about classified document he kept after leaving the White House: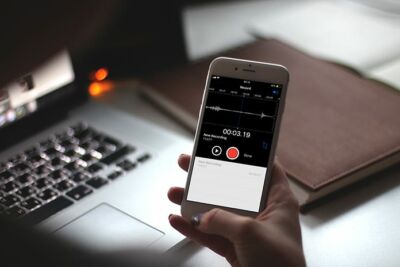 Federal prosecutors have obtained an audio recording of a summer 2021 meeting in which former President Donald Trump acknowledges he held onto a classified Pentagon document about a potential attack on Iran, multiple sources told CNN, undercutting his argument that he declassified everything.
The recording indicates Trump understood he retained classified material after leaving the White House, according to multiple sources familiar with the investigation. On the recording, Trump's comments suggest he would like to share the information but he's aware of limitations on his ability post-presidency to declassify records, two of the sources said.
CNN has not listened to the recording, but multiple sources described it. One source said the relevant portion on the Iran document is about two minutes long, and another source said the discussion is a small part of a much longer meeting.
Special counsel Jack Smith, who is leading the Justice Department investigation into Trump, has focused on the meeting as part of the criminal investigation into Trump's handling of national security secrets. Sources describe the recording as an "important" piece of evidence in a possible case against Trump, who has repeatedly asserted he could retain presidential records and "automatically" declassify documents.
Prosecutors have asked witnesses about the recording and the document before a federal grand jury. The episode has generated enough interest for investigators to have questioned Gen. Mark Milley, one of the highest-ranking Trump-era national security officials, about the incident.
The July 2021 meeting was held at Trump's golf club in Bedminster, New Jersey, with two people working on the autobiography of Trump's former chief of staff Mark Meadows as well as aides employed by the former president, including communications specialist Margo Martin. The attendees, sources said, did not have security clearances that would allow them access to classified information. Meadows didn't attend the meeting, sources said.
Meadows' autobiography includes an account of what appears to be the same meeting, during which Trump "recalls a four-page report typed up by (Trump's former chairman of the Joint Chiefs of Staff) Mark Milley himself. It contained the general's own plan to attack Iran, deploying massive numbers of troops, something he urged President Trump to do more than once during his presidency."
The document Trump references was not produced by Milley, CNN was told.
Investigators have questioned Milley about the episode in recent months, making him one of the highest-ranking national security officials from Trump's administration to meet with the special counsel's team. Milley's spokesman Dave Butler declined to comment to CNN.
The revelation that the former president and commander-in-chief has been captured on tape discussing a classified document could raise his legal exposure as he continues his third bid for the White House. Trump has denied any wrongdoing.
[W]hen asked at a CNN town hall this month if he showed classified documents he kept after the presidency to anyone, Trump answered: "Not really. I would have the right to. By the way, they were declassified after."
A lawyer for Meadows declined to comment. A lawyer for Martin declined to comment.
Smith's investigation has shown signs of nearing its end, though it hasn't yet resulted in any criminal charges. A spokesman for the special counsel's office declined to comment for this story.
* * *
Trump's different explanations on the declassified documents
Trump and his attorneys have given several different, often conflicting, explanations for why Trump didn't intentionally retain classified materials in violation of federal law.
Initially, Trump allies argued he had a "standing declassification order" so that documents removed from the Oval Office were immediately declassified.  A few weeks later, Trump told Fox News that he could declassify things "just by thinking about it."
Earlier this year, Trump's legal team told Congress that classified material was inadvertently packed up at the end of the administration. Most recently, Trump told CNN at a town hall that materials were "automatically declassified" when he took them.
However, there's no indication Trump followed the legally mandated declassification process, and his attorneys have avoided saying so far in court whether Trump declassified records he kept.
UPDATE:
Breaking NYT:

Donald Trump's lawyers have told the Justice Department that they're unable to find that sensitive document on Iran Trump was recorded discussing two years ago.

The material might be at large.https://t.co/OpKuy7WXyx

— Kyle Griffin (@kylegriffin1) June 2, 2023
One thing's certain–every foreign nation is looking at the debacle of Trump's handling of classified info, the prospect of his re-election, and recalibrating their intel sharing with the US.

This isn't a 2024 problem. It's a right now problem.

Gift link: https://t.co/n4mzpyP0tf

— Pete Strzok (@petestrzok) June 2, 2023
In March, DOJ Asked Trump for the Iran Document; In April, DOJ Asked for His Saudi Business Records

— emptywheel (@emptywheel) June 2, 2023
UPDATE: Just Security released a model prosecution memo in the Donald Trump classified documents case.
Their conclusion: "There is sufficient evidence to obtain and sustain a conviction here, if the information gleaned from government filings and statements and voluminous public reporting is accurate."