Evil GOP bastard House Speaker Paul Ryan has a plan to avert a government shutdown at midnight on Friday. He intends to use poor children covered under the CHIP program as pawns and to attach the long-delayed CHIP program renewal — something which should have already been approved as a stand alone bill — to a short-term continuing resolution (CR) to entice enough votes to pass the short-term spending bill and kick the can down the road again into February.
POLITICO reports, House Republicans coalesce behind plan to avert shutdown:
House Republicans on Tuesday night appeared to coalesce around a short-term funding bill to avert a government shutdown Friday — even as conservatives threatened to oppose it and a bitter fight continued over the fate of more than 700,000 Dreamers.
Speaker Paul Ryan unveiled a plan at a House GOP Conference meeting to fund the government through Feb. 16, and numerous rank-and-file members quickly endorsed it despite their frustration with another short-term patch. To further sweeten the pot, the Wisconsin Republican's bill also includes a delay of several Obamacare taxes and a six-year extension of a popular health care program for children.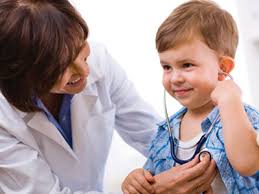 "It's a good strategic position because not only does it offer CHIP [funding] for six years … but you also have a medical device tax delay as well as the Cadillac tax delay," said Republican Study Committee Chairman Mark Walker (R-N.C.), referring to some of the taxes that would be delayed. "I think it puts Democrats in a very difficult position of having to vote against that in the House or in the Senate."
House GOP leaders will whip the bill Wednesday before a possible Thursday vote. If the funding measure passes the House, senior Republican sources in both chambers expect the measure to clear the Senate.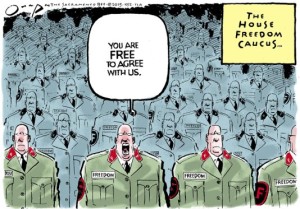 House GOP leaders, however, still have some work to do: House Freedom Caucus Chairman Mark Meadows (R-N.C.) said many of his conservative members oppose the plan, dismissing the tax delays as a "gimmick" that won't necessarily help leaders find 218 votes for passage.
After the GOP Conference meeting, the House Freedom Caucus met and did not take a position on the stopgap bill. But Meadows expressed skepticism leadership's plan would pass in its current form with just Republican votes.
"Based on the number of 'no' and undecided votes, there is not enough votes for a Republican-only bill," he said.
Defense hawks, likewise, still aren't thrilled. Rep. Austin Scott, a member of the House Armed Services Committee, stood up at the GOP Conference meeting to lecture leadership about how temporary continuing resolutions cripple the military.
"In the end, the issue with national security is totally different than any of the other issues hanging out there," the Georgia Republican said in a brief interview before the meeting. "We need to resolve this issue."
Democrats have been loath to strike a deal to raise strict spending caps without a solution for young undocumented immigrants brought to the U.S. as minors [DACA].
Those young adults, known as Dreamers, face deportation as early as March unless Congress codifies the Obama-era Deferred Action for Childhood Arrival program, which President Donald Trump is rescinding.
The stalemate has led to a series of stopgap funding bills, and this week's will be the fourth since September.
* * *
The House continuing resolution will include a two-year delay of the medical device tax, an unpopular Obamacare levy on equipment such as defibrillators and surgical tools. The tax has been delayed for two years but went back into effect on Jan. 1.
The bill also includes a delay of the so-called Cadillac tax on high-cost health insurance plans favored by labor unions, as well as on Obamacare's health insurance tax, which is now going into effect after a one-year delay.
Newly elected House Budget Committee Chairman Steve Womack (R-Ark.) said the "play call," as outlined by Ryan, is to dare Democrats to vote against all the extra policy items GOP leaders have thrown into the spending bill. The Children's Health Insurance Program has long been a top priority for Democrats, for example, and many Democrats are also no fans of the Obamacare taxes that would be delayed.
Pelosi is expected to whip her caucus against helping Republicans get the votes needed for passage. But Republicans hope the CHIP attachment entices some House Democrats, particularly Congressional Black Caucus members, to peel off.
In December, when GOP leaders attached a short-term CHIP provision to the bill funding the government through Jan. 19, some Democrats privately complained about voting against the measure. Opposing a six-year funding measure — which goes well beyond December's six-month patch — would be even more difficult for these Democrats, Republicans believe.
"It's a strategy that we think is a winning formula," Womack said. "I mean, when you think about medical device tax, Cadillac tax, health insurance tax, voting against the CR, voting against funding our troops — those are really difficult positions to maintain if you're the other side."
For some, however, that's not good enough.
Rep. Jim Jordan (R-Ohio), a key player in the House Freedom Caucus, will oppose the leadership plan because, he said, it doesn't boost Pentagon spending sufficiently. He and Scott made a push during the conference meeting to include a full year of military funding, but that would almost certainly fail in the Senate without an equivalent increase in non-defense spending.
"I'm for funding the troops, holding the line on non-defense, and doing what we told the American people we were going to do," Jordan said on Tuesday while exiting the meeting. "This package is not consistent with what the election was about."
Freedom Caucus leaders plan to present GOP leaders with their own spending proposals as soon as Tuesday night or Wednesday morning. At least one of those ideas is a full-year of defense spending attached to a monthlong stopgap for domestic spending.
Still, some conservatives are already on board with the proposal. Rep. Mo Brooks, an Armed Services and Freedom Caucus member rarely aligned with leadership, backed Ryan's idea Tuesday night.
"We're going to address the government staying open," the Alabama Republican said, expressing joy that the plan didn't include a DACA fix. "There will be nothing that relates to illegal aliens in this issue. This is to fund the government. … I think it will pass the House."
The response, indeed, had senior Republicans feeling more confident Tuesday night than they had in a while.
"We don't need any Democrats in the House," boasted senior appropriator Rep. Tom Cole (R-Okla.). "And I don't think the Democrats in the Senate have the nerve to shut down the government."
So this is really all about political posturing for campaign messaging, rather than doing the right thing or doing their damn job. What a bunch of assholes.
We'll see if there are enough GOP votes to pass yet another short-term CR in the House. They will still need nine Democratic votes in the Senate to pass the CR. We'll see if the Democrats hold the line on their demands for a DACA fix in the Senate.
President Donald Trump has already started framing a potential government shutdown as the singular fault of Democrats demanding liberal immigration policies at the expense of border security. But Shutdown would backfire on GOP, Republicans say:
Republicans and Democrats on Capitol Hill, as well as veterans of past budget battles and campaigns, say that Trump's argument isn't likely to fly — not while the GOP runs the House, Senate and White House and a deeply unpopular president sits in the Oval Office.
"The perception of most Republicans is that a shutdown does not accrue to Republican benefit. It's a relatively tough sale," Rep. Mark Sanford (R-S.C.) said in an interview. "It makes it that much harder for Democrats to acquiesce on a deal because they feel like they have the upper hand."
* * *
And new polling suggests voters are already poised to blame Republicans if talks go awry. A poll released Tuesday by the Democratic-leaning firm Hart Research Associates found 81 percent of voters in a dozen Trump-leaning states supportive of adding aid to the undocumented Dreamers to any government funding bill.
That leaves Democrats with a significant strategic advantage, knowing that Republicans need their votes to keep the government open and would have trouble laying blame for a shutdown in their laps.
* * *
But leading Democrats were confident in one sentiment as Friday's government funding deadline drew near: Republicans, and Trump, should fear being blamed for a shutdown enough that they start taking the Senate's bipartisan immigration deal more seriously.
"This is a president who could choose to make deals," Sen. Cory Booker (D-N.J.) told reporters Tuesday. "If the great deal maker can't do a deal when you control the House and Senate, that's a massive failure on his part and any government shutdown is a reflection on his leadership."
Off the Hill, some Republicans were inclined to agree.
"If there is a shutdown, GOP will — and should — get blame," tweeted Doug Heye, a former senior congressional aide and Republican National Committee spokesman.