Crossposted from DemocraticDiva.com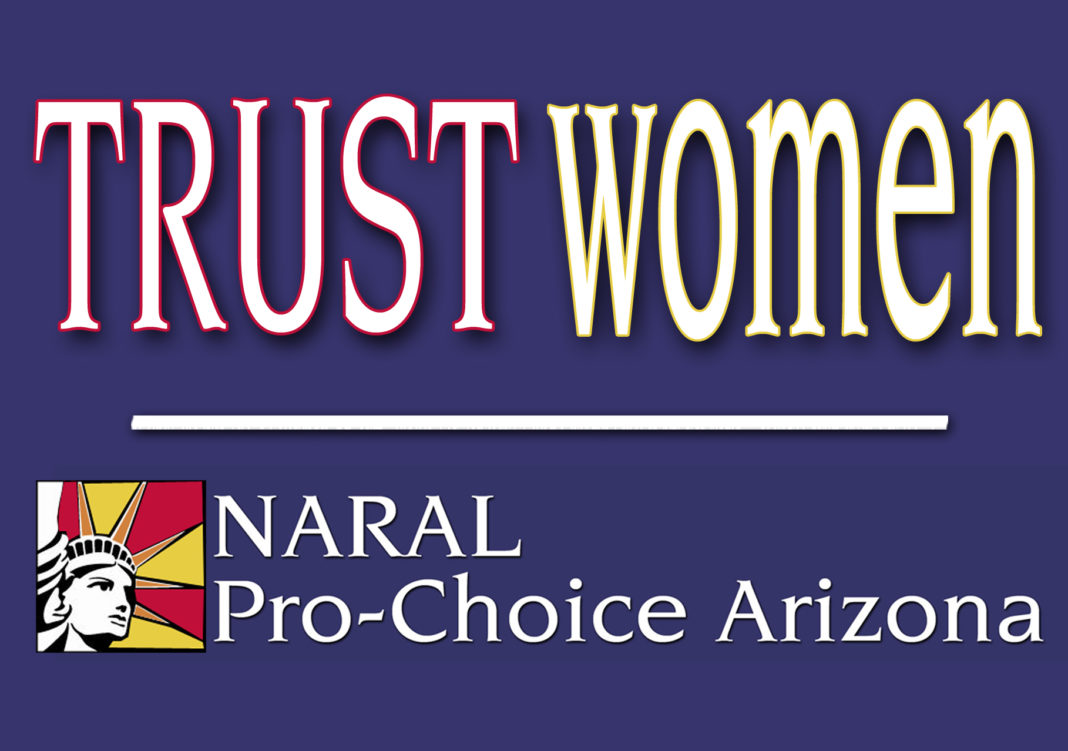 I recently had this little dudebro who supports Ethan Orr (R-Tucson) for reelection to LD09 House mansplain to me how Orr's motivation for voting for HB2284 this past session, which would allow surprise warrantless inspections on abortion clinics, was "reasonable", as if those of us who were angered by it were being hysterical overreacting bitches.
Welp.
NARAL AZ, and its Executive Director Kat Sabine, are being represented by the ACLU in their complaint against the Arizona Department of Health Services. Here is their press release:
Arizona Health Officials Cannot Use Inspections for Intimidation, Harassment

FOR IMMEDIATE RELEASE
Thursday, Nov. 6, 2014

CONTACT: Steve Kilar, ACLU of Arizona, 602-773-6007, skilar@acluaz.org

PHOENIX – Following a threat by the Arizona Department of Health Services (ADHS) to search the home of a reproductive rights leader, the ACLU of Arizona is demanding records that will help establish whether intimidation tactics are routinely being used by the department against reproductive health service providers.

"Over the last few years, I have rallied against legislation targeted at reproductive health care providers," said Kat Sabine, executive director of NARAL Pro-Choice Arizona. "During this year's legislative session, when our officials passed a law that allowed warrantless inspections of reproductive health clinics, I sounded the alarm, warning the public that such a law could be abused to intimidate health care providers and invade women's privacy. Little did I know the state would turn around and target advocates like me."

Three weeks ago, Ms. Sabine received a letter from ADHS stating they received a complaint alleging Ms. Sabine was providing health care services without a license. The letter threatened an inspection of Ms. Sabine's Phoenix home.

Neither NARAL as an organization nor Ms. Sabine as an individual provide medical services. NARAL's activities consist of "public education, citizen lobbying, and pro-choice voter mobilization." ADHS gave no basis for its conclusion that Ms. Sabine's home might be a health care facility.

"Our health department is basing its fishing expeditions on baseless complaints and using its authority to harass people in their homes," Ms. Sabine said.

The response form ADHS required Ms. Sabine to return was faulty and could have misled her as to her legal options. It provided no space for her to deny the state's allegation that her home is a healthcare institution nor did not provide a complete list of licensing exemptions, leaving off the statutory exception for community education and advocacy groups like NARAL.

"While it may be that these errors were all innocent, the circumstantial evidence is discomfiting, and you should be aware that further harassment of Ms. Sabine could subject you to liability for abuse of process or malicious prosecution," ACLU of Arizona Senior Counsel Dan Pochoda wrote in a response to ADHS on Ms. Sabine's behalf.

Following the ACLU's reply, ADHS said they had "closed out the complaint."

But, as the ACLU stated in its response, the concern remains that the state's actions were "not intended to actually enforce the licensing laws … but to harass" Ms. Sabine.

Reproductive health care providers have reported an increase in inspections since H.B. 2284, permitting warrantless inspections of reproductive health clinics, went into effect several months ago. The request for public records the ACLU sent today to ADHS should clarify the criteria the state considers before demanding an inspection.

"Abusive enforcement of Arizona's warrantless inspection law further erodes women's expectation of privacy," said Alessandra Soler, executive director of the ACLU of Arizona. "Women should not fear intimidation or harassment by their government when making reproductive health choices."
Click here for a copy of the ACLU's letter on behalf of Ms. Sabine and NARAL Pro-Choice Arizona.
Click here for a copy of the ACLU's request for public records relating to ADHS's inspections of health care facilities.

###
Posted 6 hours ago by NARAL Arizona
Hopefully the ACLU will get to the bottom of who the nuisances are making these spurious complaints. One possibility – and I'm just spitballing here but I think it's within the realm of plausibility – for why they targeted Sabine like this was the belief that she might stockpile abortion pills in her home. That would be illegal, since RU-486 requires a prescription, but anti-choicers could reasonably expect that some inspectors might confuse morning after pills (which are commonly kept on hand by pro-choice groups and activists) with abortion pills. Anti-choicers claim that Plan B is an "abortifacient" anyway so why wouldn't a home with a supply of Plan B in it be considered an abortion clinic by them?
This perfectly illustrates how anti-choice laws are rarely what they are portrayed to be by proponents and how they can spiral wildly out of control even if their intentions were pristine, given how the anti-choice movement is swirling in absurd beliefs and outright malice toward sexually active women. Just as the Hobby Lobby case wasn't about "religious freedom", none of these TRAP laws, whether it's waiting periods, requiring admitting privileges, requiring clinics to meet hospital-grade building standards, etc. are intended to increase the safety of abortion. They are intended to close clinics or otherwise make abortion difficult to access and sold as "reasonable" safety measures to an inattentive public and gullible journalists. Allowing surprise inspections of clinics was purely motivated by the desire to intimidate providers and humiliate patients. Now that anti-choicers have tried to invade the private home of a woman who disagrees with their views, is it finally time for the mainstream media to stop giving them the benefit of the doubt?