Donald Trump's attempt to manipulate census data to exclude undocumented immigrants from congressional reapportionment, and rushing the census deadline last fall during a coronavirus pandemic produced a deeply flawed census, resulting in his administration's missing the January deadline to get that census data to Congress. Data snags cause Trump to miss giving Congress census data:
The Trump administration missed a deadline for giving Congress numbers used for divvying up congressional seats among the states, and government attorneys said that the figures would not be ready until early March, almost a month later than previously disclosed.
The president's tardiness stemmed from the Commerce Department, which oversees the Census Bureau, missing a year-end target date for giving the apportionment numbers to the president, due to the pandemic and irregularities that were discovered while crunching data from the 2020 census on a shortened schedule.
The earliest date the apportionment numbers will be ready is March 6, nearly a month past the Feb. 9 date disclosed last week, as the Census Bureau fixes anomalies discovered during data processing, Department of Justice attorneys said Monday during a court hearing.
Reminder: At the end of November, the Supreme Court heard oral argument on Trump's executive order to exclude undocumented immigrants from census counts. It did not go well because it was so plainly unconstitutional, so far outside the scope of his powers, and so absurd in practical terms that not even a Supreme Court with a conservative supermajority that includes three Trump appointees can stomach it. Trump's own Supreme Court appointees can't stomach his attempts to rig the census. In December, the Supreme Court ruled that it would be "premature" to decide whether Trump could legally subtract unauthorized immigrants from those numbers. The high court's conservative majority noted in their opinion that the case was "riddled with contingencies and speculation."
On "day one" as president, Joe Biden Reversed Trump's Census Policy, Ensuring All Persons Living In U.S. Are Counted.
Hours after he was sworn in as president on Wednesday, Biden signed an executive order that calls for all U.S. residents, in the country legally or not, to be counted in state population numbers that, according to the 14th Amendment, must include the "whole number of persons in each state."
The March deadline is not going to happen. The deadline has now been extended to the end of September. The New York Times reports, A New Delay for Census Numbers Could Scramble Congressional Elections:
The delivery date for the 2020 census data used in redistricting, delayed first by the coronavirus pandemic and then by the Trump administration's interference, now is so late that it threatens to scramble the 2022 elections, including races for Congress.
The Census Bureau announced [last] Friday that it has pushed back its deadline for releasing the population figures needed for drawing new districts for state legislatures and the House of Representatives until Sept. 30. That is six months beyond the usual March 31 deadline and two months beyond the July 31 date that the agency announced last month.
The holdup, which is already cause for consternation in some states, could influence the future of key districts. And with Democrats holding a slim 10-seat House majority, it even has the potential to change the balance of power in the House and some state legislatures, according to Michael Li, the senior counsel at the Brennan Center for Justice at New York University School of Law. States need the figures this year to redraw district lines for the 435 seats in the House of Representatives and for thousands of seats in state legislatures.
The delay means there will be less time for the public hearings and outside comment required in many states, and less time once maps are drawn to contest new district lines in court, as often happens after redistricting.
Reminder: This would be state court litigation. The Supreme Court ruled 5-4 in 2019 that federal courts have no role to play in policing political districts drawn for partisan advantage– that is, allegations that redistricting maps were gerrymandered to favor one political party at another's expense. Rucho v. Common Cause and Lamone v. Benisek. Pro Tip: Prepare your draft form pleadings around Arizona Constitutional provisions. See the Pennsylvania redistricting cases for an example.
"The concern in some of those states is that the legislators will simply use a special session to secretly pass maps with zero public scrutiny, and then count on a tight timetable to eke out at least one election cycle" before a court could require new maps to be drawn, said Kathay Feng, the redistricting and representation director at Common Cause.
The challenges extend beyond just drawing up districts. State and local election officials need time after new political maps are approved to redraw voting precincts and overhaul voter rolls to ensure that everyone is directed to the proper place to vote. And prospective candidates generally cannot file for office until they know whether they live within the new boundaries of the districts they are seeking to represent.
"States are literally sitting on their hands, asking, 'When will the data come?'" said Jeffrey M. Wice, an adjunct professor at New York Law School and a longtime expert on census and redistricting law.
* * *
It remains unclear how serious the political repercussions of the delay will be, but early indications are that Democrats have more reason to worry.
By Mr. Li's calculation in a report issued on Thursday, Republicans will most likely draw the maps for 181 House seats and Democrats for 49 seats, possibly rising to 74 if the New York Legislature (which is controlled by Democrats) chooses to override the state's new independent redistricting commission.
The map for the rest of the seats in the House will be drawn either in states where power is split between the parties or in states with nonpartisan redistricting commissions, which have mostly proliferated in blue states like California and Virginia and purple states like Michigan.
That means Republicans, who have already shown an appetite for extreme gerrymandering in states like North Carolina and Wisconsin, could benefit disproportionately if too little time exists to contest maps drawn by legislatures for 2022 and the rest of the decade.
The biggest targets for increasing one party's share of Congress are the fast-growing Southern states of Texas, Florida, Georgia and North Carolina, where Republicans oversee the drawing of maps through control of both houses of the legislature.
In Texas, Mr. Li expects Republicans to draw maps that would ensure Republican control of three new House seats that the state is expected to add because of population growth, and two existing seats now held by Democrats. The delay in receiving census data "could be used in some states to game the redistricting process, by leaving less time for legal challenge," Mr. Li said.
"It used to be, for example, that Texas finished redistricting in June, which gave affected parties six months to litigate," he said. "Now a map might not be approved until November, which gives you less time to gather evidence and expert testimony."
Suits that challenge redistricting often involve complicated fact-finding about whether a state has engaged in racial gerrymandering (either packing Black and Latino voters into a small number of districts to limit the scope of their political power, or spreading them thinly so they cannot easily elect a candidate).
* * *
Some Democrats are more sanguine. Population shifts in fast-growing states like Texas are concentrated in Democratic-leaning cities and suburbs, making it harder to draw districts that dilute the party's power, said Patrick Rodenbush, a spokesman for the party's National Democratic Redistricting Committee.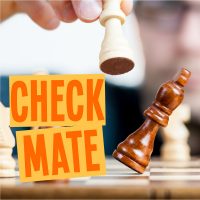 In North Carolina and Pennsylvania — which both have elected Democratic governors — state supreme courts have ruled that the Republican gerrymanders of the last redistricting cycle violate state constitutions, raising a barrier to future distorted maps.
And in other big states that Republicans controlled and gerrymandered a decade ago — Wisconsin, Michigan and Ohio among them — either Democratic governors or nonpartisan redistricting commissions place limits on overly skewed legislative maps.
For other reasons, the delay in census totals has the potential to upend map drawing in Illinois and Ohio. …[I]f final maps cannot be approved by Sept. 1, the Illinois Constitution shifts mapmaking power from the Democratic-controlled Legislature to a panel of four Democrats, four Republicans and one person randomly chosen from the two parties. Giving Republicans a say in map drawing would probably increase the share of seats they are likely to win.
* * *
"Illinois is an example of where the Legislature is talking about using old data to produce maps that are largely the same as they currently have — and letting people sue," Ms. Feng, of Common Cause, said.
The reverse applies in Ohio, where a 2018 referendum amended the State Constitution to hand congressional and state legislative map duties to a bipartisan commission. The same amendment returns redistricting duties to the Republican-dominated Legislature if the commission fails to approve political maps by Oct. 31, barely a month after the Census Bureau's current estimate for finishing population calculations.
Some experts said legal challenges to redistricting based on the Census Bureau's delay seemed likely, from voters or candidates who would want to extend the period for drawing maps.
"If the necessary data aren't available at the time the law says the state redistricting must be done, then a court could relax the deadline," said Nathaniel Persily, a Stanford law professor and co-director of the Stanford-M.I.T. Healthy Elections Project.
* * *
The delay in receiving the census data could also cause the completion of map drawing to bump up against candidates' filing deadlines in states like Virginia and New Jersey, which will hold elections for the State Legislature in November, as well as states with early 2022 filing deadlines for later primary elections.
In Virginia, officials said, the delay raises the prospect of holding state legislative elections three years in a row — using old maps this year if the new ones are not finished, using new maps in 2022 and conducting scheduled legislative elections in 2023.
Arizona has an Independent Redistricting Commission. The Arizona Mirror reports Another delay in critical census data threatens redistricting:
A newly announced delay in the census data states rely on to draw new congressional and legislative districts seems certain to push back the work of the Arizona Independent Redistricting Commission, which could leave Arizonans and the candidates they'll be voting for waiting until after the new year to find out what districts they'll be in.
Officials at the U.S. Census Bureau officials say the population data that states need for redistricting isn't expected to be available until late September. This marks the second delay in releasing the data, which officials last month said wouldn't be ready until at least July 30. The data was originally supposed to be ready for states by the beginning of April.
Federal law requires the Census Bureau to have that information ready by March 31. But the COVID-19 pandemic and interference by the Trump administration have now pushed back that deadline twice.
"That's a problem for the state," said David Mehl, a Republican member of the redistricting commission.
The previous delay would have likely pushed back the redistricting commission's work slightly, but still left it on pace to approve its final maps along the same timeline as its predecessor a decade ago. The new delay, however, could be far more problematic.
In 2011, the last AIRC approved its initial "grid maps," the starting point mandated by the Arizona Constitution for the district maps it will eventually draw, in mid-August. Its predecessor in 2001 completed its grid maps in mid-July.
If the newly empaneled commission doesn't get the population data it needs until the end of September, it likely won't finish its grid maps until sometime in October. By way of comparison, the last AIRC in 2011 approved the initial draft of its congressional district map on Oct. 3, and its initial legislative map a week later. The commission approved the final versions of both maps on Dec. 20.
Moving at the same pace, the current commission would approve its final maps sometime around the middle of February.
That could be a major problem for legislative and congressional candidates in next year's elections. In order to qualify for the Aug. 2, 2022 primary election, candidates must convince enough voters to sign their nominating petitions, which are due by April 4 of next year.
Though Sen. J.D. Mesnard, R-Chandler, has sponsored legislation allowing candidates to qualify by collecting signatures in either their old or new districts — common practice during redistricting years — candidates may have to make important decisions on where and whether to run before they even know what the final versions of their districts look like.
* * *
Dave Wasserman, a redistricting expert who writes for the Cook Political Report, speculated that the delay could also increase the chances that courts will have to draw the maps in some states. Because of population changes, states can't reuse their old maps, and if legislatures or redistricting commissions can't finish their work on time, courts have stepped in to finish the job in the past.
That happened with Arizona's congressional map in 1992, the last time the state legislature drew the maps before voters created the AIRC. The Republican-controlled House of Representatives and the Democratic-controlled Senate couldn't reach an agreement on a congressional map, forcing a panel of three federal judges to take up the work instead.
Shereen Lerner, a Democratic AIRC commissioner, said the commission will have to discuss the new delay at its Feb. 16 meeting. She said the commission is moving at a good pace — it's ahead of schedule compared to its 2011 predecessor when it comes to key staffing decisions that are on the horizon — and that the AIRC will have to try to get as much other work done beforehand while it waits for the population data.
Secretary of State Katie Hobbs has concerns as well.
"Since it could further delay finalizing the new congressional and legislative maps for the 2022 election, the Secretary of State's Office is very concerned IRC may not be able to complete new maps by the candidate filing window in 2022, which may have further impacts on subsequent election deadlines, including potentially ballot printing for the Primary Election," said Murphy Hebert, a spokeswoman for Hobbs.
Democratic Commissioner Derrick Watchman found a potential silver lining in the delay.
Before the commission begins drawing district lines, it holds meetings across the state to get public input on the redistricting process. Because of the COVID-19 pandemic, the AIRC may have to wait a while before it can actually hold public meetings. But by September, if not sooner, Watchman hopes the pandemic will have abated to the point where the commission can meet with members of the public across Arizona.
"I'm trying to put a positive spin on this. By September, I'm certain we'll be able to get out into the communities, because I really want to get outside of Phoenix and Flagstaff and Tucson. We've got 22 tribes here in the state and many different communities. So, I would like to go out and hear from the public," he said.
One advantage obstacle the current commission will not have over its predecessors when it comes to the timeline is that Arizona is no longer subject to a requirement in the federal Voting Rights Act that required the U.S. Department of Justice to "preclear" all changes to voting and election laws, including new district maps. In previous years, that requirement meant that even after the IRC or the legislature approved its final maps, the possibility still lingered that the Justice Department could force changes.
The delay in the population data won't push back the Census Bureau's announcement on apportionment, when states find out how many congressional districts they'll have based on changes in their population during the previous decade. The bureau said it still expects to have its final population counts ready by April 30. Arizona, with a population that jumped from under 6.7 million in 2010 to more than 7.4 million last year, is expected to gain a 10th seat in the U.S. House of Representatives.