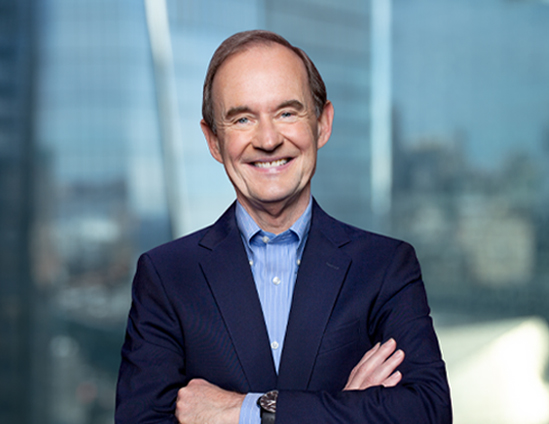 Renowned liberal Constitutional lawyer, David Boies, is 81 years old but that hasn't stopped him from tackling complex cases.
Boies rose to national prominence after trying three major cases: leading the U.S. government in its successful prosecution of Microsoft in United States v. Microsoft Corp., his unsuccessful representation of Democratic presidential candidate Al Gore in Bush v. Gore, and for successful representation of the plaintiff in Hollingsworth v. Perry, which invalidated California Proposition 8, banning same-sex marriage.
Currently, he's representing a consortium of cannabis companies that are suing the Federal government under two statutes.
In one suit, the companies claim the Controlled Substances Act that schedules drugs according to their abuse potential is outdated and so are the obstacles it imposes on Intrastate Commerce.
It wouldn't be difficult to change pot's Schedule 1 status.
The Drug Enforcement Administration, The Department of Health and Human Services and the following parties may initiative the change:
A drug manufacturer
A medical society
A pharmacy association
A public interest group concerned with drug abuse
A state or local government agency
An individual citizen
Tax 280E
Boies' second cannabis suit will zero in on tax code 280E, which grants businesses tax exemptions.
The exemptions don't apply to the snowballing cannabis industry that's a source of income for multiple states. Yet, the pot operators pay enormous taxes to do business.
Marijuana Moment's Keith Jaeger writes:
" There have been various attempts to upend federal prohibition through the court system, but what makes this emerging effort especially notable is that the coalition of multi-state operators (MSOs) in the cannabis industry will apparently be represented by the firm Boies, Schiller, Flexner, LLP.
Abner Kurtin, founder and CEO of Ascend Wellness Holdings, a U.S. multi-state cannabis operator with assets in six states including Illinois, Michigan, Massachusetts, New Jersey, Ohio, and Pennsylvania told Marijuana Moment this is an 'industry-wide effort, with at least six major cannabis operators 'favorably deposed' to joining the suits—one of which would focus on stopping the federal government from impeding intrastate cannabis commerce, and another challenging a tax provision known as 280E that blocks the industry from taking tax deductions that are available to any other industry."
Boies plans to file both lawsuits in federal district court in the next couple of months. He's seeking a state where cannabis is legal, highly regulated, and where social equity programs help minority businesses reap pot's profits.
States include Illinois, Massachusetts, California, and more recently New York and New Jersey.
The Safe Banking Act
In 1932, the liquor interests repealed Prohibition and rammed pot illegalization through the legislature, so former bootleggers like Joseph Kennedy could corner the intoxication market.
Since that time, banks have been banned from servicing cannabis clients, who are forced to carry duffle bags of cash, exposing operators to the underworld.
The House last year passed the SAFE Banking Act, allowing pot companies to finance their growth with banks and avoid usurious fees charged by "vulture capitalists" and loan sharks.
However, the bill died in the Senate, as usual.
Fungibility at Issue
Boies will make the case that prior court rulings on the federal government's authority over intrastate commerce, particularly concerning fungibility, should not apply to marijuana companies in highly regulated state-legal markets, writes Marijuana Moment's, Kyle Jaeger.
"The federal government's position on its influence over intrastate commerce has been largely based on market fungibility or the fact that just because a given item is grown in one state, it can still affect pricing in other states, and therefore the feds still have jurisdiction over intrastate industries under the Commerce Clause, Jaeger says.
Cannabis Case Tried in 2005
"That was effectively what the Supreme Court determined in a 2005 case in which California medical cannabis patients argued that the 10th Amendment protected their right to access marijuana that was authorized to be grown and used within the state," Marijuana Moment writes.
"The Court at the time ruled against the patients, saying that even though the cannabis plants in question stayed within California, it could have had an impact on the national illicit market for marijuana.
"But that's no longer the case for state-legal pot, Ascend Wellness Holdings Kurtin says.
The 2005 case is Gonzales v. Raich.
Thomas is Pro Pot
None other than far-right Justice Clarence Thomas criticized the discrepancy between federal and state cannabis law in Gonzales.
More recently, on June 28, 2021, Thomas wrote a statement criticizing the Court for rejecting certiorari for a similar cannabis case, Standing Akimbo LLC, et al.,v. The United States.
Thomas wrote, "whatever the merits of Raich when it was decided, federal policies of the past 16 years have greatly undermined its reasoning.
"Once comprehensive, the Federal Government's current approach is a half-in, half-out regime that simultaneously tolerates and forbids local use of marijuana," Thomas wrote.
The Cole Memos
The Department of Justice, under President Obama, twice issued memorandums [known as The Cole Memos] stating the government would not prosecute marijuana-related activity when states legalize pot, Thomas noted.
Painting the cases as states' rights issues may galvanize the right-wing Court.
President Obama's Cole Amendments are responsible for the pot industry's exponential growth.
What's more, Obama viewed bank oversight as the best way to combat crime.
Trump's first Attorney General, Jeff Sessions, immediately rescinded The Cole Memos upon taking office in January 2017.
State Attorneys General, like Massachusetts' Maura Healy, told Trump's Federal AG where to go when he threatened to prosecute the state for legalizing pot.
Boies would like to recruit Attorneys General like Healy and other top prosecutors to build his case. Healy is now running for Massachusetts Governor.
Thomas Objects to Rejection of Akimbo
Thomas wrote last year–after the Court denied a similar pot case, Akimbo, certiorari on June 28, 2021– that "many state-legal cannabis businesses operate on a cash-only basis because of restrictions on using federally backed financial institutions for dealing in a controlled substance.
"That makes those businesses understandably enticing to burglars and robbers.
"I could go on," Thomas wrote.
"Suffice it to say, the Federal Government's current approach to marijuana bears little resemblance to the watertight nationwide prohibition that a closely divided Court found necessary to justify the Government's blanket prohibition in Raich.
"If the Government is now content to allow States to act as laboratories' and try novel social and economic experiments…then it might no longer have authority to intrude on '[t]he States' core police powers…to define criminal law and to protect the health, safety, and welfare of their citizens.'"
"A prohibition on intrastate use or cultivation of marijuana may no longer be necessary or proper to support the Federal Government's piecemeal approach," Thomas concluded.
Industry operators are prepared to finance both cases and bring them before the U.S. Supreme Court if Congress' doesn't act.