In the early 1970s, Saudi Arabia had a population of 5.6 million and the nation's literacy rate was 15%. The situation changed over time as the government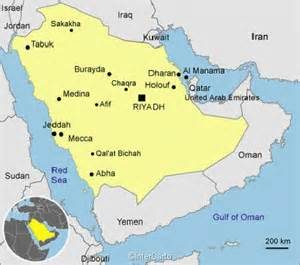 invested hundreds of billions of dollars in modernizing and improving infrastructure, health care, educational systems and nearly every other physical aspect of Saudi life. Today, Saudi Arabia, which is one-fifth the size of the U.S. and mostly sandy desert, has a population of over 27 million and is 95% literate. Riyadh, the capital, has grown into a city of over 6 million. The country is oil rich, it contains around 16% of the world's proven petroleum reserves and Saudi Arabia is the planet's largest exporter of petroleum.
In 2015, King Salman ascended to the throne. His son, Deputy Crown Prince Muhammad bin Salman, is 30 years old and second in line to become king. The energetic prince, known by his initials MBS at home and abroad, has proposed a set of sweeping reforms. He is planning to drastically change Saudi society by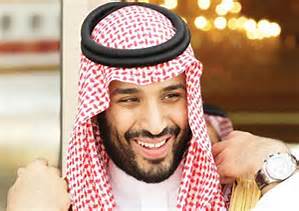 expanding the private sector and diversifying the economy away from oil. The oil company, Saudi Aramco, and other state owned enterprises in the communications sector, power generation and the national airline would be privatized. A media city would be created to entertain the young, the power of the religious police curtailed and at some point, women would be allowed to drive.
The prince has a staff filled with PhD holders from Western universities. His reform blueprint "Vision 2030" lists 178 strategic objectives that can be measured by 371 performance indicators. Government ministries will have to undertake 543 initiatives to implement the plan. Under Vision 2030, non-oil revenue is to more than triple by 2020. Saudi Aramco, the national oil company, is valued around $3 trillion, a five percent privatization share could easily cost around $100 billion. Saudi Arabia is home to two of Islam's holiest shrines in Mecca and Medina. MBS wants to increase foreign visits to the holy sites, he would like to see the tourism rate increase to 45 million annual visitors in five years.
The goal of Vision 2030 is to remake Saudi Arabia into a more dynamic country. The prince wants to harness the power of the markets, shed do-nothing public sector workers, and abolish the subsidies that many Saudis have come to see as a right. The push to privatization is designed to shake up the country's welfare-state mentality. Saudi Arabia has a labor force of 11.6 million, more than 80% of the workers are non-Saudi. The country is dogged by a 30% youth unemployment rate, young Saudis are said to lack skills and a work ethic.
Prince Muhammad has a big job ahead of him because Saudi Arabia has been often criticized for being complacent in economic matters. Can the pampered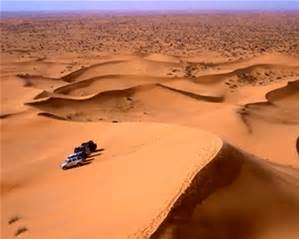 Saudis be trained to work for a living? Over the years, the people have developed a strong sense of entitlement. The projected government deficit of $87 billion in 2016 has led to a partial reduction in the subsidies for gasoline, electricity and water. Due to low world oil prices, the country's cash reserves could be used up in five years if spending is not curtailed. Foreign exchange reserves have fallen to $650 billion.
Saudi Arabia needs to create around 226,000 new jobs per year, in 2015 it created about 49,000. For his reform plans to succeed, Prince Muhammad has to be able to alter the longstanding arrangement between the monarchy and population. The inflated government salaries, free health care, free education and cash transfers have produced a high spending consumer society that relies on continual government infusions of cash.
Saudi Arabia is an absolute monarchy that implements sharia law. The country's main religion, Wahhabi Islam, is an austere form of Sunni Islam that limits the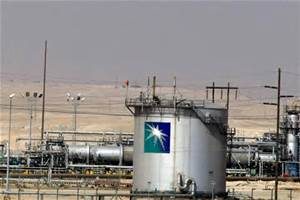 role of women. MBS and his staff are operating in a conservative society that has always been somewhat resistant to change. The prince will have to make adjustments to the long standing pact between the Saudi monarchy and the religious establishment. Perhaps he will be able to inject a dose of liberalization into the mix, currently the percent of females in the labor force is only 18%.
As subsidies are reduced, Prince Muhammad will have to allay the suspicions of jaded commoners since royal family expenses are handled as state expenses and the royal component of the country's budget is a state secret. There are also many pessimists because reform has often been talked about, but never implemented. The activity of MBS has already raised the anxiety level, conservatives think he trying to do too much too quickly. There is a certain amount of danger ingrained in the attempt to bring about major economic change. If the prince's reform effort goes badly, it could throw the country into chaos. That would not be good news for the world's oil importing nations.