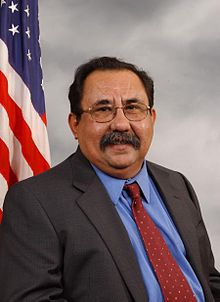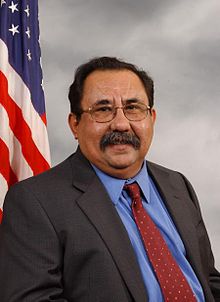 This story threatens to destroy the remaining sliver of respect I have for the Democratic Party.
When I ran for Congress, there was nobody's support I was happier to have than Raul Grijalva's. I remember meeting with leaders of the Tohono O'dham Nation and asking them, kind of half-jokingly, if I just voted the same way as Grijalva would we be good. The immediate response: Yes.
I've always considered Raul Grijalva and Keith Ellison to be in a class by themselves. The two I could always count on to do the right thing.
So, I was saddened to see Hypocrisy? Congressman Raul Grijalva's family owns stock in Enbridge, the company building the Dakota Access Pipeline in Three Sonorans a few days ago. I've posted a lede to the piece after the jump, for those who want to read more, but here's the takeaway:
This week Raul Grijalva headed up to Standing Rock to protest the Dakota Pipeline…

… or was he going to check on his investment; Raul's family owns stock in the very company building this pipeline, Enbridge Energy Partners!
Am I writing Grijalva off? No, not just yet. 
But we need to understand what the hell is going on here.
I don't always agree with David Morales, the proprietor of Three Sonorans, but I often do, and I respect him. He has the guts to say what needs to be said and he can think outside the box.
I doubt he's making up the part about the Grijalva family owning stock in Enbridge.
But I'm hoping, perhaps naively, that they had no idea they owned it. Many people find investing either over their heads or boring, so they delegate to a financial planner type. For the time being, then, it's possible Three Sonorans doesn't have this one entirely correct.
In a best case scenario, Grijalva was sloppy, but still an altogether decent guy in my opinion. Yes, his family owned stock in Enbridge, but he may had no idea what was in his stock portfolio, because he just doesn't pay attention to that part of his life.
The other possibility, of course, is that he's just as corrupt as the rest of 'em.
And if he was aware of the Enbridge investment when he headed to Standing Rock? I guess there still will be Keith Ellison.
Here's that lede to the Three Sonorans piece:
http://threesonorans.com/2016/09/16/hypocrisy-congressman-raul-grijalvas-family-owns-stock-in-enbridge-the-company-building-the-dakota-access-pipeline/