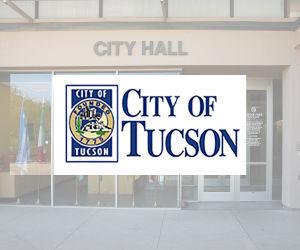 Can we finally stop hearing from Tucson's Whiny Ass Titty-Baby Tea-Publicans how the City of Tucson's city council election system is unconstitutional?
On Monday, the U.S. Supreme Court rejected a petition for review from the Ninth Circuit Court of Appeals upholding the City of Tucson's city council election system. End of the road, whiners.
Howard Fisher reports, US Supreme Court affirms Tucson's method of electing council members:
The U.S. Supreme Court on Monday rebuffed a bid by a group representing some Republicans to void the system of nominating council members by ward but having them elected at-large. The justices gave no reason for their ruling.
Monday's action is the last word in the multi-year bid by the Public Integrity Alliance to have state and federal courts declare that the practice was an unconstitutional violation of the Equal Protection Clause of the U.S. Constitution. Attorney Kory Langhofer, who represented the challengers, argued that the system gave some voters more power than others and, in some cases, effectively nullified their votes.
But that contention was most recently rejected by the 9th U.S. Circuit Court of Appeals.
"Tucson's hybrid system for electing members of its city council imposes no constitutionally significant burden on voters rights to vote," the appellate court concluded. "And Tucson has advanced a valid, sufficiently important interest to justify its choice of electoral system."
Langhofer told Capitol Media Services the loss is not entirely unexpected.
Wait for it, more Whiny Ass Titty-Baby whining from the GOP lawyer who handles their frivolous voting laws lawsuits:
"I think that what happens when you sue the government … there's a thumb on the scale for the government in litigation," he said.
"In some cases, it's not even invisible," Langhofer continued, saying that courts generally start with the premise that a law is constitutional. "We're sort of bumping up against that in this case."
Langhofer also said federal courts are reluctant to impose federal rules on state and local election laws.
But it's not just federal courts: In a 2012 ruling, the Arizona Supreme Court threw out a state law that also sought to invalidate Tucson's election system.
Tea-Publicans essentially claim that they are an oppressed minority in the City of Tucson and that their voting rights are being diluted. This is a case of psychological projection from the political party that has raised voter suppression of minority voters to an art-form in state legislatures across the country since the U.S. Supreme Court struck down Section 4 of the Voting Rights Act in Shelby County v. Holder in 2013. There are mutiple cases of genuine voter suppression headed to the U.S. Supreme Court for decision at this moment.
At the heart of the latest challenge is that question of some voters nullifying the rights of others.
In the city's six wards, Republicans hold a voter registration edge in one. But all six council members are Democrats.
That reflects the fact that the winners in each ward of each party's political primary then have to run on a city-wide basis. And with more Democrats in Tucson than Republicans, that means the voters in the other five wards can choose the Democrat to represent the sixth, even though more voters in that ward voted for the Republican.
Langhofer argued that system gives the city "a nearly unfettered ability to deny the right to vote in the primary election."
The full appellate court did not see it that way.
"Ultimately, every voter has an equal opportunity to vote in their own ward's primary every four years and in the general election every two years," Judge Marsha Berzon wrote for the court last year.
"As is constitutionally required, then, every voter in Tucson has the same voting power as every other voter in the primary and general city council elections," she wrote.
"There is no unequal weighting of votes, no discrimination among voters, and no obstruction or impediment to voting."
* * *
This isn't the first time Republican interests have sought to overturn Tucson's voting system.
In 2009, Sen. Jonathan "Payday Loans" Paton, at the time a Republican state senator from Tucson, pushed through legislation that would have voided Tucson's modified ward election system.
It also would have barred cities from conducting local elections where the candidates' political affiliations are listed on the ballot. Tucson is the only city with such partisan elections.
That measure was overturned by the Arizona Supreme Court in 2012. The justices said that Tucson, as a charter city, has a right under the Arizona Constitution to decide whether to conduct partisan elections and how to elect council members.
So can we finally put to rest the biannual demand for ward-only elections in Tucson? The courts have decided. Case closed.
If the GOP wants to win elections in Tucson, find better quality candidates than what you have been putting up for office over the past several years.