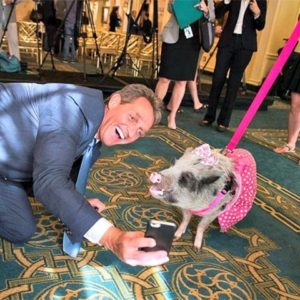 US Senator Jeff Flake says that his severe unpopularity "probably puts me somewhere just below pond scum." After his three votes on July 25 to take away health insurance for 22 million to 33 million Americans, he proved that he is indeed pond scum.
And his votes loyally support Trump, despite what Flake says.
On the day when Sen. McCain famously gave a thumbs-down to a bill to dismantle the Affordable Care Act, Flake voted in favor of it.

When widely-hated Sen. Ted Cruz offered an amendment to create junk health insurance policies, Flake voted in favor of it.

When wacko anarchist Sen. Rand Paul offered an amendment to flat-out repeal the Affordable Care Act, Flake voted in favor of it.
Each of these draconian measures was voted down in the epic failure of the Republican repeal effort.
Gutless wonder
Flake, however, should be remembered as the gutless wonder that he is. In his new book, he even admits that his vote against the Troubled Asset Relief Program (TARP) in 2008 "was more of an act of cowardice than conscience."
The slim book is a pathetic attempt to mollify voters, criticizing Trump while attempting to don the mantle of Barry Goldwater (remembered by the tagline "In your guts, you know he's nuts.") The New York Times calls the book an intellectual failure designed to get him gigs on the rubber-chicken speaking circuit.
The book is total BS. Flake votes with Trump 95.6% of the time. There are several examples where Flakey says he criticizes the President, but his actions show that he actually supports Trump almost all the time.
Flake is among the nation's most unpopular senators, with a 37% approval rating, which matches Trump's approval rating. A poll of 141,400 US voters by Morning Consult found that Flake's disapproval rating is 45%.
It's easy to see why. He is:
Anti-choice for women. He voted to

repeal a rule

requiring state and local governments to distribute federal funds to health centers even if they perform abortions.

Endorsed by the anti-worker US Chamber of Commerce.

Endorsed by the NRA. He voted against a bipartisan proposal in 2013 that would have expanded background checks for gun purchases to include online and gun-show sales.

100% rating from Koch brothers' Americans for Prosperity.

97% rating from the Koch brothers' American Energy Alliance.

96% rating from right-wing Club for Growth, which endorsed him.

Voted for Trump appointee Rick Perry to be secretary of energy.

Voted for Trump appointee Ben Carson to be secretary of housing and urban development.

Voted for Trump appointee Ryan Zinke to be secretary of the interior.

Voted for Trump appointee Scott Pruitt to be the administrator of the Environmental Protection Agency.

Voted for Trump appointee Betsy DeVos to be secretary of education.
Call the Doctor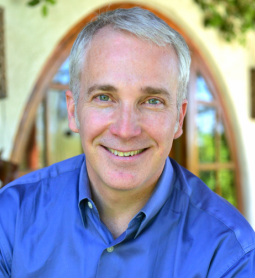 All eyes are on the charismatic Dr. Randy Friese, an Arizona state representative who says he will run against Flakey if there is no other strong Democratic candidate opposing Flake.
First elected in 2014, he was the top-vote getter in 2016 for his district in Tucson. He's the Assistant Minority Leader in the state house.
A Navy veteran, Friese is in favor of fully funding public schools, responsible gun safety legislation, a woman's right to make her own health care decisions, the Affordable Care Act, and enhancing tourism by protecting the environment.
He is endorsed by former Congresswoman Gabrielle Giffords (whose life he saved when he treated after she was shot in 2011), the Network for Public Education, Planned Parenthood, VoteVets.org, Arizona Conference of Police and Sheriffs (AZCOPS), Arizona Nurses Association (AzNA-PAC), Equality Arizona and the Sierra Club.
Friese says he will decide on a Senate bid by the end of the summer.
Other Democratic contenders are:
Deedra Abboud – Attorney & Muslim-American community activist.
Chris Russell – Attorney & Army veteran.
Greg Stanton – Phoenix Mayor, ex-Phoenix City Councilman & attorney.
GOP challengers
Flake is facing several Republican primary challengers. Trump himself has spoken of spending $10 million out of his own pocket to defeat Flakey.
Jeff DeWit– State Treasurer, businessman & Trump campaign national CFO.
Robert Graham – State GOP chair & businessman.
Kelli Ward – a dingbat who is an ex-state senator, physician, Tea Party activist & '16 US Senate candidate (losing to McCain).
And there is Libertarian Doug Marks – application developer, Army veteran & ex-Carpentersville (Illinois) Town Board Member.