Arizona Legislative District (LD) Eight has had its share of notoriety over the last year.
Incumbent David Cook has been embroiled in a scandal over love letters to a lobbyist.
Both Cook and the other Republican incumbent Frank Pratt may be more appropriately called corporate and fringe servants as opposed to public ones.
Just look at their voting records over the last two years.
David Cook has voted:
To prohibit transgender athletes from participating in sports.
To build the border wall without building permits.
Not fully fund K-12 Education.
Reduce the minimum wage for teenagers.
Stifle the citizen ballot initiative process.
To allow people to use their cell phones while driving.
To allow loaded firearms on school grounds.
To inhibit a woman's right to choose.
To allow gun sales without background checks.
Frank Pratt has supported:
Not fully funding K-12 Education.
Reducing the minimum wage for teenagers.
Making the citizen's ballot initiative process harder.
Allowing loaded weapons on school grounds.
Restricting a woman's right to choose.
Selling firearms without background checks.
The people of LD Eight need a new house legislator that will be inclusive, an advocate for social justice, and a role model for constituents.
A candidate they should consider is Democratic Nominee Sharon Girard.
A career physician assistant, Ms. Girard vows to "bring back respect and trustworthiness to the position of legislator."
If elected, she would work to improve health care and education, reduce gun violence, and promote women and gender equality.
Ms. Girard graciously sat down and discussed her candidacy for the State House.
The questions and her responses are below. 
1) Please tell the voters three reasons they should pick you over your opponents. 
 *  "I am the only Democrat running for the seat. I am a good choice to balance things in the district."
 *  "I am running against a 12-year incumbent Frank Pratt.  We need new voices and new ideas. We need a new perspective on solving problems in the legislature. The other legislator is David Cook and he has not distinguished himself with his recent ethical issues."
* "It is time for someone new. I have a background in science and health care. Now, more than ever we need those voices in the legislature to work on public health care issues and bring new approaches to public policy."
2) Please tell the voters at least three ways your opponents do not reflect the vision or direction of LD Eight.
* "I champion policies that favor young families, children and small businesses. I would be a champion of that community and not focused on CEO's and big businesses like the two incumbents."
* "The people in LD Eight want ethical leadership. They want honesty, trustworthiness, and act in their best interests."
* "We do not need distractions from a legislator. People need focused leadership."
* "I am funded by 98 percent small contributions and not PACs because I speak to the people and their needs."
3) Please tell the voters at least three public policy issues you will advance if you are elected to the State Legislature.
* "Health Care: We need to publicly fund health care in Arizona which is consistently underfunded. This includes expanding Medicaid (perhaps a buy-in program) and KidsCare. We need to make sure everyone has health care they can afford. We need to address our provider shortage. We need to adjust the vaccine exemption laws, especially during the pandemic. Way too many people are going to fall through the cracks, especially the schools.  I also want to expand telehealth in the district."
* "Education Funding: We need to fully fund education and make sure schools have all the funds to safely reopen. We need to fully compensate the teachers. The Legislature is the first line of defense if Invest in Ed does not make the ballot. We need the citizen initiatives process. I support universal and full-day pre k. I support the expansion of rural broadband to close the digital divide. I support offering four-year degrees at community colleges as well as funding for free community college starting with what we got."
* "We need to definitely focus on the environment and water issues, Agriculture is an important part of my district and water is scarce in the desert and we must come up with a viable plan for the future."
4) Please tell the voters if you feel Doug Ducey should open a special session to deal with the urgent problems (like COVID 19, assistance to the most vulnerable, funding schools to safely reopen, legal reform) facing Arizona? Please explain. 
 "Definitely. I do not believe it will happen. We need it for the issues like housing assistance, unemployment (raise the rates from $240 a week,) health care, and school funding for safely reopening."
5) Is there anything you would like the voter to know about you or your candidacy that has not been asked in the first four questions. 
 "I am the best candidate for this position with a background in leadership, science, and community service. I will bring back respect and trustworthiness to the position of legislator.  I have no ulterior motives like helping my business or industry ties. I am doing this to be a good public steward for the people and small businesses. There is nothing I will do that will benefit me. I have no conflicts of interest."
For more information on Ms. Girard and her candidacy, please click on her website here and her Facebook Page here.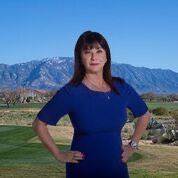 Please remember:
The General Election Day is on November 3. 2020. Please see the below graphic for all-important voting dates.
Please check your voter registration at vote.
Register/sign up for the Permanent Early Voting List (PEVL) in Arizona or any state that allows early or absentee balloting and mail. Arizona residents can sign up at vote.
Arizona residents, mail your General Election ballot by October 28, 2020, for the November 3, 2020 election. With recent issues with the Post Office, you should consider mailing them out by October 23, 2020, if not earlier.
Check-in with the Secretary of State's office where you live to verify your mail-in ballot was received, processed, verified, and counted.
Know the voter ID requirements in your state.
If you can, support Clean Election Candidates with a small contribution.
Also, please remember to stay informed on all the candidates and vote for all the offices on the ballot.
Also, remember to research all the ballot initiatives, sign to get them on the ballot if you support the measure, and vote on them as well.