Now that the candidates have filed for office, I wanted to know when the primary debates are scheduled.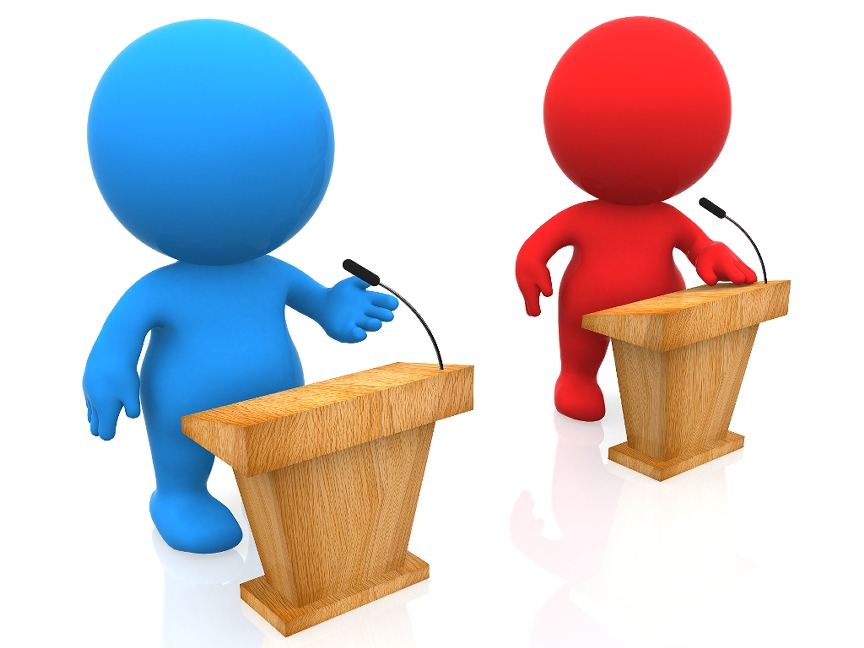 I checked the Pima County Republican Party web site calendar of events. There are no debates listed.
I checked the League of Women Voters state and Tucson web sites. There are no debates listed.
I checked Arizona Citizens Clean Elections Commission for the calendar of debates required for participating candidates, Citizens Clean Elections, but that schedule "will be made available in June 2014."
Last week, our PBS station here in Tucson ended the run of Arizona Illustrated, which for years has hosted candidate interviews and debates. So that's gone.
The media constantly bitches and moans about the need for an informed electorate participating in our democracy, but does nothing to inform the electorate. The media barely covers the substantive issues in campaigns, choosing instead to focus on "horse race" reporting and internal candidate polls designed to manipulate the media, while hoping for a salacious scandal.
Here's a novel idea: whatever happened to the days when the local tee-vee news stations and local newspapers used to sponsor candidate debates? They used to team up with various community organizations like the League of Women Voters, the Chamber of Commerce, or other organizations to sponsor candidate debates. And they even televised them! Radio too!
Here in Tucson the media can rent out the downtown Fox Theater, or go midtown at The Loft Cinema. The U of A, Pima College, and Tucson Community Center all have facilities available. Some of the local churches have even made their facilities available in the past. It is available for the asking if the media really wanted to sponsor debates.
So when is the media going to step up and fulfil its obligation to inform the public by sponsoring debates? You would think that they want the candidates to answer their questions so they actually have something to report.