The Wall Street Journal (paywall) recently reported that Special Counsel Robert Mueller has requested that a data analytics company owned by far-right Robert and Rebekah Mercer called Cambridge Analytica turn over internal documents as part of its investigation into possible collusion between the Trump campaign and Russia during the 2016 election. Cambridge Analytica, the shady data firm that might be a key Trump-Russia link, explained:
Cambridge Analytica specializes in what's called "psychographic" profiling, meaning they use data collected online to create personality profiles for voters. They then take that information and target individuals with specifically tailored content (more on this below).
[T]his story is specifically about how team Trump, with the help of this data company, might have facilitated Russia's meddling in the US presidential election.
So here's what we know about Cambridge Analytica, its connections to the Trump campaign, and what sorts of things Mueller is likely looking into.
Trump's digital army
In June 2016, the Trump campaign hired Cambridge Analytica to take over its data operations.
We know from the reporting of Nicholas Confessore and Danny Hakim at the New York Times that Jared Kushner, who was charged with overseeing Trump's digital operations, is the reason Cambridge Analytica joined the Trump campaign.
Kushner hired a man named Brad Parscale, a Texas-based digital expert who had worked previously for team Trump. According to Confessore and Hakim, Cambridge Analytica convinced Parscale (who has since agreed to be interviewed by the House Intelligence Committee) to "try out the firm." The decision was reinforced by Trump's campaign manager, Steve Bannon, who is also a former vice president of Cambridge Analytica (and whose Breitbart News site is funded by Robert and Rebekah Mercer).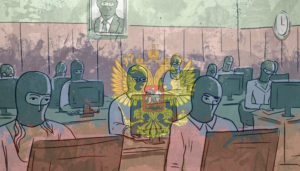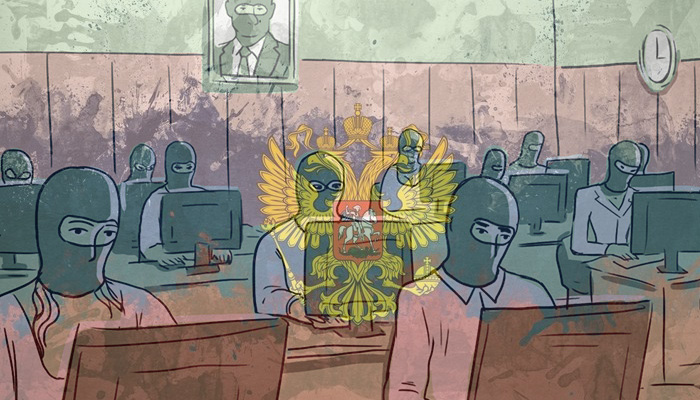 It's not clear to what extent Cambridge Analytica helped (Parscale denied that Cambridge was of any use in a recent 60 Minutes interview), but we do know that Trump's digital operation was shockingly effective. Samuel Woolley, who heads the Computational Propaganda project at Oxford's Internet Institute, found that a disproportionate amount of pro-Trump messaging was spread via automated bots and anti-Hillary propaganda. Trump's bots, they reported at the time of the election, outnumbered Clinton's five to one.
Pro-Trump programmers "carefully adjusted the timing of content production during the debates, strategically colonized pro-Clinton hashtags, and then disabled activities after Election Day."
Martin Moore, director of the Centre for the Study of Media, Communication and Power at King's College, told the Guardian's Carole Cadwalladr that Trump's campaign "was using 40-50,000 variants of ads every day that were continuously measuring responses and then adapting and evolving based on that response."
These online ads were spread primarily through bots on social media platforms. The ads that got liked, shared, and retweeted the most were reproduced and redistributed based on where they were popular and who they appealed to.
The benefit of this kind of data is that it allows data companies like Cambridge Analytica to develop more sophisticated psychological profiles of internet users (more data points means more predictive power).
Cambridge Analytica was also able to use this real-time information to determine which messages were resonating where and then shape Trump's travel schedule around it. So, if there was a spike in clicks on an article about immigration in a county in Pennsylvania or Wisconsin, Trump would go there and give an immigration-focused speech.
When you consider how a few thousands votes in a handful of swing states determined the election, this is no small thing.
Flynn and the Russians
In early July, Shane Harris of the Wall Street Journal released a series of reports that offered some of the most compelling evidence yet that Trump's campaign colluded with Russian hackers.
Harris interviewed a man named Peter Smith, a pro-Trump GOP operative who sought to acquire the 30,000 deleted emails from Hillary Clinton's private server. Of the several hacker groups Smith reached out to, at least two had connections to Russia — that's according to Smith.
Smith told Harris that he was in regular contact with Gen. Michael Flynn, who at the time was one of Trump's closest confidants — and of course later became Trump's national security adviser.
* * *
Harris examined intelligence reports that described the efforts of Russian hackers to retrieve emails from Clinton's server and pass them along to Flynn, who would then share them with the Trump campaign.
By itself, Harris's reporting makes no connection to Cambridge Analytica. But in August the Associated Press published a report that helped connect the dots. In an amended public financial filing, Flynn was forced to disclose "a brief advisory role with a firm related to a controversial data analysis company that aided the Trump campaign."
The "data analysis company" is none other than Cambridge Analytica. The precise amount of money Cambridge paid to Flynn is unknown, as are the details of Flynn's role. [Flynn is now a cooperating witness in Mueller's investigation.]
But we know that congressional and DOJ investigators believe that Trump's campaign might have helped guide Russia's voter targeting scheme and that Flynn, who worked for Trump's campaign and with Cambridge Analytica, is suspected of having extensive ties with Russian operatives.
This Vox.com article goes on to describe the Cambridge Analytica data operation in great detail.
Natasha Bertrand reports at Business Insider, Mueller is reportedly zeroing in on the Trump campaign's data operation — and the RNC:
Special counsel Robert Mueller has begun to question Republican National Committee staffers about the party's 2016 campaign data operation, which helped President Donald Trump's campaign team target voters in critical swing states.
Two sources told Yahoo News that Mueller's team is examining whether the joint RNC-Trump campaign data operation — which was directed on Trump's side by Brad Parscale and managed by Trump's son-in-law Jared Kushner — "was related to the activities of Russian trolls and bots aimed at influencing the American electorate."
* * *
It is not surprising that federal investigators have begun to examine the possibility that Russia and the Trump campaign helped each other during the election. Investigators have been looking into whether Russia provided the campaign with voter information stolen by Russian hackers from election databases in several states, and whether the Trump campaign helped Russia target its political ads to specific demographics and voting precincts.
The general counsels for Facebook, Twitter, and Google gave enigmatic replies when asked by the House Intelligence Committee last month whether they had investigated "who was mimicking who" when it came to online ads promoted by both the Trump campaign and Russia during the election.
Facebook said in September that about 25% of the ads purchased by Russians during the election "were geographically targeted," though many analysts have said they find it difficult to believe that foreign entities would have had the kind of granular knowledge of American politics necessary to target specific demographics and voting precincts.
Facebook's general counsel Colin Stretch paused before indicating that the committee had access to intelligence that could better contextualize the information Facebook had turned over.
* * *
Investigators have long wondered whether the data-mining and analysis firm Cambridge Analytica served as a link between the campaign's data operation and Russia.
That scrutiny intensified following revelations that Cambridge CEO Alexander Nix reached out to WikiLeaks founder Julian Assange in June 2016 asking for access to Democratic nominee Hillary Clinton's "stolen" emails.
* * *
Parscale was asked about Cambridge during his interview with the House Intelligence Committee in October.  The ranking members of the House Oversight and Judiciary committees sent him a separate letter that month asking whether his firm received "information from a foreign government or foreign actor" at any point during the election.
The letter was also sent to Nix and the heads of Deep Root Analytics, TargetPoint Consulting, and The Data Trust — firms hired by the Republican National Committee last year to bolster the Trump campaign's data operation.
Whereas Deep Root, TargetPoint, and The Data Trust responded to the documents request, Nix did not.
Parscale's letter, meanwhile, mirrored those written by the RNC data firms and used virtually the same language — with one notable exception.
Whereas the firms' letters included a line denying that they had had contact with any "foreign government or foreign actor," Parscale's did not.
In a postelection interview, Kushner told Forbes that he had been keenly interested in Facebook's "micro-targeting" capabilities from early on.
"I called somebody who works for one of the technology companies that I work with, and I had them give me a tutorial on how to use Facebook micro-targeting," Kushner said.
"We brought in Cambridge Analytica," he continued. "I called some of my friends from Silicon Valley who were some of the best digital marketers in the world. And I asked them how to scale this stuff … We basically had to build a $400 million operation with 1,500 people operating in 50 states, in five months to then be taken apart. We started really from scratch."
Newsweek reports, Mueller Investigation: Did Trump, Kushner and RNC Help Russia Use Big Data to Target U.S. Voters?
Special counsel Robert Mueller is questioning Republican National Committee (RNC) staffers about whether the Trump campaign's digital operations team worked with Russia to target U.S. voters, Yahoo News reported on Wednesday.
The Mueller team, which is investigating whether the Trump campaign colluded with Russia to influence the outcome of the 2016 election, is now focusing on whether Trump's team helped Russia target voters in key swing states through online ads, according to the report.
Russia used social media and political advertising to target voters and foment social discord during the 2016 campaign. Russian online posts masqueraded as American far-right and far-left political entities and even attempted to ignite racial tensions. Russian trolls and bots also targeted social media users across the U.S. in the lead-up to the election.
Two sources told Yahoo News that Mueller is investigating whether the Russian trolls and bots gained assistance from a joint RNC and Trump campaign data operation, which was managed by Jared Kushner, President Donald Trump's son-in-law and adviser.
Kushner is reportedly cooperating with the special counsel's investigation (his representatives declined to comment). The FBI already was investigating Kushner's activities during his time working on the Trump campaign, and Kushner's legal team is now looking into hiring an emergency public relations company to deal with high-profile clients.
Michael Isikoff of Yahoo News explains: "In what is potentially another ominous sign for the White House, the lawyer for Jared Kushner, the president's son in law and senior adviser who was in charge of the campaign's digital operation, recently began searching for a crisis public relations firm to handle press inquiries — a step frequently taken by people who believe they may be facing criminal charges."
Voter data played a large role in the Trump campaign's efforts in 2016, and investigators have been looking into whether Trump collaborated with Russia to influence voters. The RNC provided the Trump campaign with useful demographic data about voters, information that was used by the campaign to target voters with political messaging that would appeal to them. Many experts have marveled at the high level of sophistication of Russia's online campaigns to target voters in swing states, and some have suggested they may have received help from inside the U.S.
Investigators also have been looking into whether Russia provided the Trump campaign with voter information stolen by Russian hackers.
Meanwhile, the Trump campaign paid the data company Cambridge Analytica $5.9 million to buy television ads and help with other campaign efforts. The RNC reportedly worked closely with the company on Trump campaign business.
It was later revealed that the data company's CEO approached WikiLeaks founder Julian Assange to gain access to private emails allegedly stolen from Hillary Clinton, copies of which WikiLeaks had allegedly obtained from Russian hackers.
WikiLeaks, which leaks classified information, is believed known to have ties to the Russian government. During the presidential primaries last year, the organization released private emails stolen from members of the Democratic National Committee just in time for the committee's convention, allegedly in an attempt to hurt Hillary Clinton.
I covered the WikiLeaks aspect of this investigation in an earlier post. Wikileaks is at the center of Trump-Putin campaign investigation.