The debate to watch is not the GOP clown car of presidential candidates, but the debate between Governor Doug Ducey, the ice cream man hired by Koch Industries to run their Southwest subsidiary formerly known as the state of Arizona, and Arizona's state Treasurer, Jeff DeWit.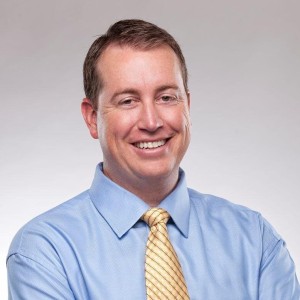 I kinda like this DeWit guy. He's not willing to read from the "Kochtopus" script like all the other Tea-Publicans in this state.  He actually takes the responsibility of his job as state Treasurer seriously.
Lately he's playing the role of the kid who points out that the emperor has no clothes, and that the governor's so-called education funding plan to raid the state land trust is reckless and irresponsible.
For that, DeWit is being attacked by the "Kochtopus" evil henchmen for straying from the script and not singing the praises of "Il Duce."
Over the weekend, DeWitt pointed out that there was a nearly $200 million drop in the value of Arizona's permanent land trust in the past three months because of the recent stock market turmoil, highlighting the risks of Ducey's plan to rely on high investment returns to power his school funding plan. Land trust value drop highlights Ducey education plan risk:
The fund's value was $5.2 billion the week Ducey announced his plan in June and was $5 billion last week. But Ducey told thousands of listeners on a Tuesday evening telephone-town hall designed to drum up support for his plan that the trust was now valued at $5.3 billon. [So you're saying he lied.]
Ducey wants to boost payments from the permanent land trust from 2 ½ percent of its value per year to 10 percent to increase school funding for five years, tapping the principal of the account that is designed to spin off consistent funding for schools in perpetuity. In the second five years, the payments would be 5 percent of the trust value per year. [It would expire in 2026.]
Ducey's staff says its calculations show the value of the fund would still increase to $5.4 billion after five years even with the added withdraws. Without them, the fund would increase to $7.5 billion.
To paraphrase former Federal Reserve Board Chairman Alan Greenspan, Ducey's projections are based on the "irrational exuberance" that the stock market will always be moving higher, never a "bear" market, never a recession, never a depression. Recent history — the Bush Great Recession — refutes this foolishness. The turmoil in the stock markets today may presage another economic crisis led by China this time. Stay tuned.
DeWit has been a vocal opponent of the plan, saying it dips into principal designed to be permanent and relies on investment return calculations that are far too optimistic. Treasurer: Why I oppose Gov. Doug Ducey's land plan.
" This goes to everything we've been saying," DeWit said Wednesday of the major stock market fluctuations in recent months. "The only way this can work is if the stock market keeps going the way it has for the past five years."
* * *
Ducey's plan relies on a drawdown of the principal in the plan combined with an annual 6.9 percent return on investments, which DeWit says ignores the possibility of a downturn in the stock market that many investment analysts expect after several years of above-average returns.
And Dewit says the Ducey plan falsely promises more money for schools, when it actually just gets them money now at the expense of greater returns later.
" I keep saying this is not more money to schools — this is less money," DeWit said. "This is without a doubt less money for schools — all it is is sooner money for schools."
DeWit's professionalism in his job has resulted in childish retaliation from the governor and his "Kochtopus" evil henchman. It has turned personal.
Laurie Roberts of The Republic reports, Roberts: DeWit on Team Ducey: They're not good people:
The Republican governor and Republican state treasurer have been going at it for a few months now, ever since DeWit had the temerity to publicly oppose Ducey's plan to temporarily boost school funding by taking more money from the state Permanent Land Endowment Trust Fund.
DeWit, who manages the trust, contends that Ducey's plan would rob schools in the long run and leave them facing a fiscal cliff in 10 years, when the extra money disappears.
"Apparently, no one has told him 'no' before …," DeWit told me. "For the first two months, I stuck with math and numbers (in expressing opposition to the plan). He told many people, including myself, that they're basically going to make an example of me to show everybody else what happens when you oppose him because he doesn't want to be opposed on anything else in the future and so I'm the example. And so that's what we're going to see. How far they can throw me off the cliff for opposing him on an idea."
DeWit's not sticking to numbers anymore. He's speaking out about escalating hostilities with the Governor's Office and he's not holding back.
* * *
"I'm not going to get in a back and forth with any elected officials," he said. "Our goal is to work with all elected officials, Republican and Democrat, particularly when it comes to education."
DeWit, however, wouldn't be the first person to cross Ducey at his own peril. Last spring, Mesa Superintendent Michael Cowan felt the wrath of Team Ducey.
When Cowan in February spoke out against Ducey's proposal to cut school funding in a robocall to parents, a dark-money group run by Ducey pal Sean Noble — one that invested $1.5 million into getting Ducey elected — struck back hard.
Noble's American Encore countered with its own robocall and several blogs over several weeks, attacking Cowan and claiming that two-thirds of his district's money is spent outside the classroom.
"Tell him that taxpayer dollars for schools belong in the classroom, not the pockets of special interests," one swipe said.
According to the state auditor general, Mesa spends 56.3 percent of its budget in the classroom, compared with 53.8 percent statewide. Mesa spends 7.9 percent on administration, compared with 10 percent statewide.
But it didn't matter. The message was clear, and Cowan never again publicly criticized Ducey's agenda.
Apparently, DeWit didn't pick up on the unspoken warning.
In July, he criticized Ducey's school funding plan, which would add about $300 per student for five years and half that for five more before disappearing.
DeWit contends that taking an additional $2 billion out of the trust over 10 years would ultimately cost schools $8 billion over 40 years.
The Governor's Office was not amused.
First, came the posters touting Ducey's plan, nine of them set up outside the entrance to the Treasurer's Office. Then came an employee of Noble's political consulting firm, writing a piece for Breitbart News that ripped DeWit as "another thin skinned politician … who turns on conservative principles once elected."
"Unfortunately, Governor Ducey finds himself in the Capitol facing opposition from a Republican who prefers to pout because he doesn't get the credit he thinks he deserves," wrote Lisa De Pasquale, director of strategic communications at DC London.
DeWit hasn't backed down.
In a recent presentation to education and business officials – annoyed, he says, at being introduced by a top Ducey staffer as Ebeneezer Scrooge —  DeWit responded that  "cleaning up all the misinformation the Governor's Office keeps putting out about this plan is like following around a dog with diarrhea. It doesn't stop."
After a recent tele-town hall convened by Ducey to lay out his funding plan, DeWit equated it with telemarketing. "I heard a call tonight loaded with empty promises, misinformation, and fiscal irresponsibility," he tweeted.
Since then, DeWit says he's been frozen out of meetings with Republicans and business leaders. He says he was kicked out of an Arizona Federation of Republican Women reception last week because Ducey didn't want to be in the same room with him. DeWit accuses Ducey of pushing him out of convention (Arizona Capitol Times).
Scarpinato has said Ducey had nothing to do with that and event organizers agreed, tweeting that they wanted to "rotate elected officials to give our members more 1on1 time."
Rotating elected officials through a reception? Odd, that.
All of which brings us back to the source of friction: Ducey's plan.
One that the governor says will bring desperately needed funding to schools without hurting the trust and he has the charts to prove it.
One that the state treasurer says will financially cripple the schools in the long run by weakening the trust and he has the charts to prove it.
So what's an Arizonan to think? Difficult to know without getting the two of them, side by side, to hash it out — dueling charts and all.
At the urging of a reader, James Strock of Scottsdale, I asked if they'd be willing to publicly debate the funding plan, laying it out so Arizonans  can evaluate whether or not it's a good idea.
DeWit jumped at the suggestion. "Anytime, anywhere," he told me.
Alas, the governor's spokesman said no, noting that Ducey has continuously traveled the state since June talking about his plan. "We're going to continue talking about our plan and other people can talk about whatever they want," Scarpinato said.
Other people, meaning DeWit, who gives no evidence that he's backing down from a fight with Team Ducey.
"They're not good guys," he told me. "That's the part I'm realizing. Some of the stuff I'm starting to see is they're just not good people and they're not honest people and they're not moral people and quite frankly, they're not the kind of people I'd want to associate with anymore anyways, in one sense. But I'd like to have a professional relationship because I think we could get more done for Arizona. But I don't lose any sleep about not being friends with those guys anymore because I don't agree with the way they go about their business."
Now that's going to leave a mark.