The New York Times reports, With Children's Health Program Running Dry, Parents Beg Congress: 'Do the Right Thing' (as reported in the previous post, Tea-Publicans will laugh at your begging for your children's lives):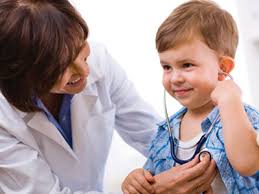 With more and more states running out of money for the Children's Health Insurance Program, parents took their case to Capitol Hill on Tuesday, pleading with Congress to provide money before their sons and daughters lose health care and coverage.
But the program, known as CHIP, which insures nearly nine million children, took a back seat as lawmakers raced to pass a $1.5 trillion tax cut. CHIP's fate, it appears, is now caught up in a messy fight over an end-of-the-year deal on spending that must be struck by Friday to avert a government shutdown.
"CHIP is being used as a pawn in larger debates and negotiations," Linda Nablo, the chief deputy director of the Virginia Department of Medical Assistance Services, said Tuesday in an interview. "It has fallen victim to the dysfunction and partisanship in Congress. And we are getting very close to the point where some children will also be victims."
Congress has known since April 2015 that funds for the popular children's insurance program — created and sustained for two decades with bipartisan support — would expire this year at the end of September. The Senate Finance Committee approved a five-year extension of funding for the program in early October, but did not specify how to pay for it — and Republicans insist that it must be paid for (unlike tax cuts for corporations and wealthy plutocrats which is being financed by debt).
The House passed a bill to provide five years of funds in early November, but those funds would come from public health programs set up under the Affordable Care Act and an increase in premiums for affluent Medicare beneficiaries, provisions that are unacceptable to most Democrats. House Republicans plan to send those same provisions to the Senate again this week as part of a stopgap spending bill, knowing they will be killed.
Meantime, the Alabama Department of Public Health posted a notice on its website this week saying that it would freeze enrollment in the Children's Health Insurance Program on Jan. 1 and would not renew any coverage after that date.
"If Congress does not act soon, coverage for children now enrolled in CHIP will end on Feb. 1," Cathy Caldwell, the director of the Alabama program, said Tuesday in an interview.
Virginia sent letters last week to parents of 68,000 children warning them that CHIP coverage would end on Jan. 31 unless Congress took action.
Colorado and Connecticut, among other states, have sent letters informing families that their children may soon lose CHIP coverage.
"Congress has not acted to continue the funding, so we must plan to end the CHIP program on Jan. 31," said the letters from the Connecticut Department of Social Services.
To parents of sick children, the gamesmanship in Washington was incomprehensible, especially as Congress was working to pass a $1.5 trillion tax cut with little worry over its cost to the Treasury.
* * *
Parents and children conveyed their message to Congress on Tuesday, the 80th day since federal CHIP funds expired.
No spending bill can clear the Senate without Democratic votes, so the minority party does have leverage, but Democrats also have other priorities in negotiations over the spending bill. They seek protections for young immigrants brought to the United States illegally as children. They want to be sure that any increase in military spending is matched by an increase in domestic spending.
Senators from both parties, including the majority leader, Mitch McConnell of Kentucky, may try to attach a bipartisan bill to stabilize health insurance markets and hold down insurance premiums. That proposal faces fierce resistance from conservative House Republicans who see it as propping up Obamacare.
And some Democrats, especially the 10 up for re-election next year in states won by President Trump, fear that a government shutdown would harm their political futures.
Senator Bob Casey, Democrat of Pennsylvania, told parents on Tuesday that he could not explain Congress's failure to fund the program.
"Some members of Congress are obsessed about getting the tax bill done," Mr. Casey said. "They've been waiting for this, some of them, their whole lives. They think it's the most important thing in the world. But, my God, if you can spend months and weeks making sure that the corporate tax rate is just where it needs to be, so that you can satisfy corporate leaders, if you can tinker with that, and have tax breaks for the superrich, if you can work that hard, why is it so hard to get a bipartisan children's health insurance bill done?"
Senator Angus King, independent of Maine, offered a possible answer: "Maybe it is because none of our kids are in this program. I venture to say that if the children of the members of the Senate were in the CHIP program, we would have met that deadline" of Sept. 30.
While Congress squabbles, state officials are sounding the alarm. A survey by the Kaiser Family Foundation found that 16 states expect to exhaust their federal CHIP funds by the end of January, with 21 additional states saying they would run out by the end of March.
The Trump administration has reshuffled money to help states with the most urgent needs. But in so doing, it exacerbates the financial problems that other states will soon face because Congress has not provided any new funds.
Republican governors, including Greg Abbott of Texas and Scott Walker of Wisconsin, have joined Democrats in urgent appeals to Congress, without much success.
The state of Arizona is prepared to implement a contingency plan to prevent nearly 23,000 children from losing access to health insurance. Arizona set to fund CHIP through March:
Congress failed to reauthorize funding for Childrens Health Insurance Program — known as KidsCare in Arizona — which insures 9 million children nationally, by a Sept. 30 deadline.
In the interim, Arizona redistributed funding from another program to fund CHIP programming through December, said Heidi Capriotti, Arizona Health Care Cost Containment System public information officer.
Five states anticipated to run out of funding by Dec. 31, including Arizona, received redistributed unused CHIP funding to prevent shutdown of the program, according to Kaiser Family Foundation. However once those funds are exhausted, no further federal money will be available unless authorized by Congress.
The state also created a contingency plan, which will fund the program into the first quarter of 2018, Capriotti said.
* * *
Most states are anticipated to exhaust their federal CHIP funds by March. On Tuesday, the Colorado Department of Health Care Policy & Financing began sending out informational letters to its CHIP members notifying them that the program will end Jan. 31, if Congress does not renew federal funding.
Capriotti said the state expects Congress to take action to reauthorize CHIP and has not sent out notifications (yet) to parents of children enrolled in the program.
If Congress goes home for the holidays without reauthorizing the CHIP program after passing the GOP's "tax cuts for corporations and plutocrats" bill, they should be pilloried by their constituents. "Shame! Shame! Shame!"