After the editors of The Arizona Republic issued a non-endorsement in the CD 9 GOP primary, this race was essentially declared over.
So it comes as no surprise that The Republic endorses incumbent Congresswoman Kyrsten Sinema today. What else could they do? 'Force of nature' Sinema earns 2nd term: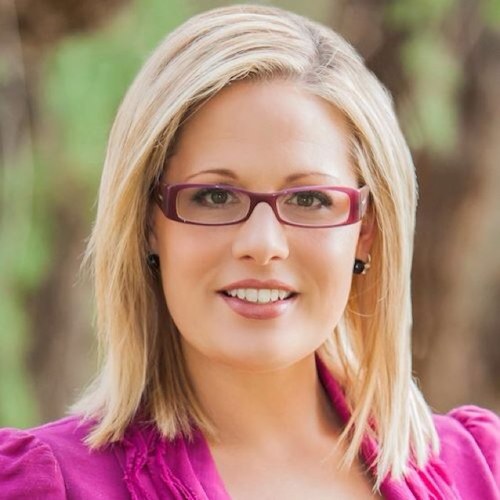 U.S. Rep. Kyrsten Sinema has earned a second term in Congress.
Her Republican challenger, Wendy Rogers, hasn't come close to making the case otherwise.
Sinema is an energetic politician who has compiled a moderate voting record in tune with the independent streak of the 9th District, which winds from central Phoenix into the East Valley.
The Democrat has displayed an eagerness to work across the aisle to promote Arizona issues, making connections at bipartisan get-acquainted dinners. "I'm able to get things done by finding Republicans to help me, who care about the issue and about me," she said.
In a Congress where hyperpartisanship so often paralyzes action, Sinema can point to bills she shepherded into law. Many are niche, such as one that helped Sunkist's Mesa operation battle Chinese counterfeiting, but they show an ability to get things done.
She does not shirk from fights worth having, even with her party's leadership. She voted for the Ryan-Murray compromise budget, reasoning that the alternative was an unfunded government. Sinema joined Republicans in voting to reopen parks and other popular services during last year's government shutdown, moves most Democrats voted against.
"Anything that was going to open the government, I was going to vote for it," Sinema said. "I'll always take a half loaf instead of holding out for a full loaf."
She's been a strong advocate for reform at the Phoenix Veterans Affairs hospital, having already met three times with new VA Secretary Robert McDonald. She's created a veterans working group to advise her on solutions, rather than waiting on Congress to act. She vows the VA would remain a priority in a second term.
That's a tough record for a challenger to run against, which may be why the Republicans didn't put much effort into this district.
 * * *
Democratic U.S. House Whip Steny Hoyer aptly described Sinema as a "force of nature" and "one of the smartest people in Congress." She has used that talent to aptly represent her district.
The Arizona Republic recommends Kyrsten Sinema for a second term.