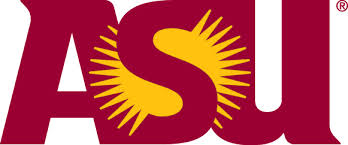 Per AZ Republic reporter Ryan Randazzo:
The non-profit that raises money for Arizona State University accepted money from Arizona Public Service Co. in 2013 and the same year donated to a political group that helped defeat pro-solar candidates in last year's elections.

The ASU Foundation accepted $181,000 from the non-profit APS Foundation and made a $100,000 donation to a political group called "Save Our Future Now," which played heavily in the political campaigns last year for the Corporation Commission.

The non-profit, investigative Sunlight Foundation in Washington, D.C., first reported the donations Tuesday, citing public tax records from the non-profits.
Predictably, the ASU Foundation and APS responded with defensiveness.
"That contribution is consistent with our mission, which in part is to advocate on behalf of ASU and advance higher education," [John] Skinner [chief of staff for the ASU Foundation] said. "There is absolutely nothing in our intent whatsoever that could be connected to any solar-energy issues or debates or whatever."…

…APS issued a statement saying that the utility's foundation is proud to support Arizona universities. "Where the ASU Foundation directs its own contributions … is guided by the foundation's judgment and expertise, not ours," the statement said.
And a candidate for Arizona Corporation Commission who was at the receiving end of some rather ugly (putting it mildly) negative spending by Save Our Future Now had this to say:
Vernon Parker, a Republican candidate who faced opposition advertising from SOFN in the 2014 election cycle, questioned the explanation. "Oh boy, I tell you, if anyone believes that, I have a bridge to sell them between Paradise Valley and Scottsdale," he said.
I'm on Parker's side here. Unfortunately for both of us, however, the Supreme Court decided that dark money should get a free path to influence elections. But the perfect conduit in which APS possibly laundered $100K to the Arizona Corp Comm race to help elect anti-solar candidates, the ASU Foundation, existed long before the Citizens United decision.
Arizona State University has become world-renowned for its Global Institute of Sustainability. No one would be taken seriously if they said that ASU was anti-solar energy. Trust me when I say that ASU is down like four flat tires with solar.
The ASU Foundation, on the other hand, while it does raise some money for the school, mainly exists to puff up the "pillar of the community" cred of rich guys like Bill Post. And that Foundation appears to have funneled a large donation to a dark money group opposing pro-solar candidates, while benefiting, as an organization, from ASU's reputation for promoting sustainability. That allowed them to screw solar in the 2014 election with plausible deniability. "How can you say I don't support solar energy? Why, I'm the Chair of the ASU Foundation!"
This scandal illustrates everything that is wrong with the notion that private philanthropy can replace a government of the people. Arizona's constitution dictates that college should be as close to free as possible and that it should be paid for via sale of state trust lands and taxation. State college funding should certainly be free from dependence on self-interested rich guys deliberately undermining democracy while pretending to be advancing "social welfare". They were doing this long before Citizens United. That decision just made it way easier.