Above: h/t Daniel Boone Regional Library.
The Miami New Times reports, Florida Atheist Petitions to Ban the Bible in Miami-Dade and Broward Schools: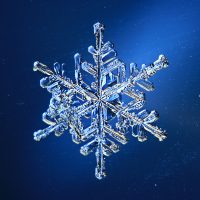 Since July of 2021, more than 200 books have been banned in various school districts across Florida, the state with the third-highest number of school book banning incidents in the U.S. This comes as the Florida legislature and Gov. Ron DeSantis have passed House Bill 1467, which allows members of the public to challenge and ban books available in school classrooms and libraries, and a swath of "anti-woke" legislation purportedly aimed at empowering parents to protect their children's impressionable minds.
With that in mind, local political stunt activist Chaz Stevens of Deerfield Beach has taken it upon himself to add another book to the lengthy list: the Bible. This week, in letters sent to superintendents in eight school districts in Florida — including Miami-Dade County Public Schools (MDCPS) and Broward County Public Schools (BCPS) — Stevens, an avowed atheist, petitions the districts to ban the Christian Bible from classrooms and libraries, citing its inclusion of inappropriate topics.
"If they're gonna ban books, then the whole library should be in play. My hope — and it's a longshot — is that they will apply their own standards to themselves and ban the Bible," Stevens tells New Times.
Free-speech and literary-expression advocates have been sounding the alarm about what they see as a bureaucratic, authoritarian attack on education in Florida, particularly after recent news that the state rejected 54 math textbooks from the curriculum for allegedly containing prohibited topics such as "Critical Race Theory." When the state went so far as banning math books, Stevens says, he was inspired to use the same bureaucracy to strike back against the conservative wave with an operation he calls "Eff Off Jesus."
"I wish to file such an objection, requesting the Miami-Dade County Public School system immediately remove the Bible from the classroom, library, and any instructional material," Stevens writes in his request addressed to MDCPS Superintendent Jose Dotres on April 19. "And, as is often the case with banned books, I ask your agency lay flame to that giant stack of fiction in a pyre worthy of a Viking sendoff."
Stevens cites age inappropriateness, social-emotional learning, mentions of bestiality and rape, and "wokeness" as reasons to ban the Bible. Each reason is accompanied by a corresponding Bible excerpt. (Read a copy of Stevens' letter).
"With the constant babbling concerns about teaching Critical Race Theory, should we not take stock of the Bible's position on slavery? I am concerned our young white students will read such passages and wake up to civilization's sordid past," Stevens writes, followed by a passage from Ephesians that speaks of slaves and servants obeying their masters.
Though book-banning incidents have been recorded in seven Florida school districts, none has been documented in South Florida's school districts.
But at least one South Florida school district has received Stevens' letter.
"We acknowledge receipt of the subject letter. District staff will review it and respond accordingly," Elmo R. Lugo, a spokesperson for MDCPS, tells New Times via email.
BCPS Superintendent Vickie L. Cartwright's office could not immediately comment as to whether the agency received the request and how it intended to address it.
"They better not fucking ignore me," Stevens warns. "If they ignore me, doesn't that tell you something? The government can't pick and choose religion, but can they choose which books they review for banning and which ones they don't?"
Huffington Post reports, Texas Residents Sue Over Public Library's Book Ban:
Texas residents allege in a federal lawsuit that Llano County officials are violating their constitutional rights by stripping books from public libraries "because they disagree with the ideas within them."
The lawsuit filed Monday by seven residents of the central Texas county of about 20,000 residents accuses the county judge, commissioners, library board members and the library systems director of systematically censoring patrons' right to access material both digitally and on shelves.
The censorship campaign, the suit says, was disguised as a means "to protect the community's children from graphic sexual and 'pornographic' materials. In reality, none of the books targeted by Defendants is pornographic or obscene."
Books the suit says have been censored include Maurice Sendak's "In The Night Kitchen," which features illustrations of a naked child, and children's books on sexual health. The county also targeted illustrated "fart" and "butt" books, such as "I Need a New Butt!" and "Larry the Farting Leprechaun," the complaint says.
One of the defendants requested that library children's books be moved to the adult sections, calling them "pornographic filth" and saying permission from a parent should be required for a child to check them out, according to the suit.
Adult books that were censored included "Caste, The Origins of Our Discontent," by Pulitzer Prize-winning journalist Isabel Wilkerson, "They Called Themselves the KKK: The Birth of an American Terrorist Group," by Susan Campbell Bartoletti, and the memoir "Being Jazz: My Life As A (Transgender) Teen," by LGBTQ activist Jazz Jennings, according to the suit.
"The censorship that Defendants have imposed on Llano County public libraries is offensive to the First Amendment and strikes at the core of democracy," the lawsuit states.
Officials named as defendants in the lawsuit did not immediately respond to HuffPost's requests for comment.
The suit portrays the 10 defendants as power-hungry crusaders bent on total control of what library patrons read. They replaced library board members with individuals favoring censorship, held secret meetings, fired a head librarian opposed to the censorship and removed the library system's entire digital book collection after failing to find a way to censor individual books, the suit says.
"Privately, Defendants have admitted that they are banning books because they disagree with their political viewpoints and dislike their subject matter," the suit adds.
One defendant, now vice-chair of the library board, says in an email cited in the lawsuit that relocating troubling books was "the only way that I can think of to prohibit future censorship of books I do agree with, mainly the Bible, if more radicals come to town and want to use the fact that we censored these books against us."
The censorship efforts eventually got the support of Llano County Judge Ron Cunningham, who in November instructed the library system director to remove "all books that depict any type of sexual activity or questionable nudity" from shelves, the suit says. Cunningham also prohibited librarians from purchasing new books. Cunningham's office declined to comment, citing the litigation.
The following month, the county's three libraries were closed for three days so the defendants could conduct a private review of the "appropriateness" of books in the teen and children's sections. The defendants consulted a list of 850 books that state Rep. Matt Krause, a Republican running for state attorney general, found objectionable, according to the lawsuit.
In January, the suit says, county commissioners voted to dissolve the existing library board and replace it with pro-censorship individuals, including those who had advocated banning health picture books and volumes that appeared on Krause's list, the suit alleges. The new board closed meetings to the public and staff librarians, and prohibited note-taking for fear that they might be considered public records, the suit claims.
The plaintiffs' lawyer, Ellen Leonida, told the Texas Tribune that she plans to seek a preliminary injunction this week to get the books back on the shelves and to restore digital access while the lawsuit advances.
"They can't censor books, unequivocally, based on viewpoints that they disagree with," Leonida said.
You are correct. There is a whole body of First Amendment free speech law to back that up.
First Amendment free speech advocates should be prepared to file lawsuits in Arizona as well.
UPDATE: "The Brooklyn Public Library is counteracting a ban on certain books by letting anyone in the US aged 13 to 21 apply for a digital library card. This gives teens and young adults, regardless of their location in the United States, access to the library's entire ebook collection," The Verge reports.