Governor Doug Ducey, the ice cream man hired by Koch Industries to run their Southwest subsidiary formerly known as the state of Arizona, is repeating the corrupting influence of dark money that he used to get elected in 2014 in his reelection bid in 2018.
This after Governor Ducey and his lickspittle lackeys in the GOP controlled Arizona legislature spent the last four years removing any remaining restrictions on "dark money" and blocking every citizen effort to force transparency and disclosure in campaign finances. The final insult to democracy was Ducey's court packing scheme of the Arizona Supreme Court, which paid off with the court blocking the Outlaw Dirty Money initiative from this fall's ballot for specious reasons enacted into law by his lickspittle lackeys in the GOP controlled Arizona legislature, the will of the voters be damned.
This is what GOP authoritarianism and its culture of corruption in Arizona looks like. It is grounds enough for you to vote them all out of office.
In 2014, Outside money played huge role in Arizona elections:
Gov.-elect Doug Ducey was the biggest beneficiary, attracting $8.2 million in outside money that either directly supported him or worked to defeat his opponent, Democrat Fred DuVal.
I seem to recall Fred DuVal said that Doug Ducey told him "no matter how much money you raise, I can easily double it," or words to similar effect. Ducey has made no effort to conceal that he is bought and paid for by corporate interests (he has been a regular attendee at the Koch brothers' retreats).
In the governor's race, for example, the Republican Governors Association and its RGA Arizona PAC aired more than 4,000 TV ads attacking DuVal, according to Kantar Media/CMAG, which monitors political advertising nationwide.
Meanwhile, Ducey's own campaign aired more than 5,000 ads casting its candidate in a positive light and about 700 ads to specifically attack DuVal. (The figures, reported by the Center for Public Integrity, only include ads on broadcast networks, not cable networks.)
The parallel efforts worked well for Ducey, whom Paul Johnson, a former Phoenix mayor, called the "model" for future campaigns.
Boy howdy, was he right.
The Republican Governors Association alone had already spent $9.2 million by the end of  August on getting Ducey re-elected, according to its campaign-finance report. They will easily exceed $10 million before this election is over.
Most of that $9.2 million was spent on attacking – or reserving general election ad time for attacking – Democratic nominee David Garcia, a guy who is so strapped for cash that he cannot respond to these negative attack ads on the airwaves.
At the end of August, the Arizona Republic reported "The most recent funding reports, posted Tuesday by the Arizona Secretary of State's Office, indicate likely  Republican nominee Ducey has more than 12 times as much money in the bank than the three Democratic candidates combined.
This is not an election, it is an auction. The amount of money being spent is an obscenity.
As for those coordinated attack ads that the RGA and Governor Ducey are running against David Garcia, I warned you back in September about the GOP's strategy. The GOP's 'ICE, ICE Baby' campaign strategy:
Arizona Republican candidates for office at every level of office are — once again, as they have in every election cycle since 2004 — running on anti-immigrant hysteria ala Russell Pearce and Jan Brewer and Donald Trump.
Scaring old white people who vote Republican with scapegoating "brown people" and fear-mongering over the Mexico border is all they have.
Sadly, this has too often succeeded in Arizona. There are a lot of scared old white people who vote Republican in this state.
David Garcia was always going to be exponentially outspent by Governor Ducey in this race. He had to run a flawless campaign laser-focused on the public education crisis in Arizona, his perceived strength, to have any chance of being competitive but unfortunately he stumbled into a series of unforced errors that played right into the hands of the GOP's "ICE, ICE Baby" campaign strategy.
As Laurie Roberts of The Republic recounts:
In August, he traveled to New Orleans to speak to a convention of liberal Democrats, where he famously asked them to "Just imagine … no wall in southern Arizona." He told me he was referring to President Donald Trump's wall but the damage was done and the soundbite became an immediate star in GOP ads.
To the delight of Republicans, he also followed along with the call of the party's liberal wing to replace ICE with, as he put it, "an immigration system that reflects our American values."
Why? Where is your discipline to stay focused on the public education crisis in Arizona?
As a result, the RGA and Governor Ducey are running attack ads ad nauseam that would have you believe that David Garcia is an illegal immigrant coming to murder you and your children in your beds. The ads are not subtle in anti-immigrant fear-mongering.
They are also running ads singing the praises of Governor Ducey and his personal police force that he created over the objection of law enforcement, the Border Strike Force, which he created for political propaganda purposes for his reelection campaign using your tax dollars to fund it. (It should count as an in-kind campaign contribution). Did I mention the GOP culture of corruption in Arizona?
It turns out that those ads are also lying. Ducey's Arizona Border Strike Force: Lack of answers raises questions about achievements:
Drug seizures and arrests made by the Border Strike Force are key talking points in Gov. Doug Ducey's re-election campaign. Ducey calls the numbers "staggering" and credits them to a law-enforcement tactic he has declined to describe.
Although officials at the Arizona Department of Public Safety and in Ducey's administration highlight the reported seizures of more than 17 million hits of heroin and 60,000 pounds of marijuana, along with nearly 3,200 arrests, they have given few details about how the Border Strike Force operates.
The lack of information makes it difficult to independently assess the effectiveness of the Strike Force, which has received some $82 million in state funds since 2016.
There is no way to determine whether the amount of drugs seized by the Strike Force is larger than what DPS personnel would have seized in their regular duties.
The DPS has not released reports or other documentation that would shed light on the Strike Force.
The Governor's Office has not provided supporting documents to show how it arrived at numbers that attest to the Strike Force's effectiveness — the figures included in news releases and Ducey campaign commercials.
The Arizona Republic has asked for records on these topics, but those requests have yet to be fulfilled. The DPS also has not granted a request for a Republic reporter to accompany Strike Force members on an operation or to observe routine activities.
The Arizona Republic reviewed available reports, budget documents, news releases and spoke with officials about the Strike Force.
The Republic was able to determine:
Ducey and the DPS publicize drug seizure and arrest numbers to the Border Strike Force that result from routine patrols made by regular troopers, some of whom are paid for by federal programs. It is not clear how those drug seizures become part of the Strike Force statistics.
Ducey, in speeches and ads, portrays the Strike Force as a line of defense in the no man's land of the Arizona desert. But the force, originally conceived as a way to patrol vast swaths of desert, does the bulk of its work on state highways.
DPS Director Col. Frank Milstead, during an interview at a law enforcement summit in late September, offered a different possible explanation for the statistics: Strike Force members are not making all the traffic stops that result in drug seizures.
If a trooper encounters drugs during a routine stop, that trooper could call in a detective who is part of the Strike Force, Milstead said. The stop then could be added to the Strike Force statistics, he said. [This is padding statistics.]
A DPS spokesman, in a later email, clarified that the Strike Force conducts "parallel investigations" on cases started by traffic stops. [So it takes credit for others work.]
The email also described traffic stops as part of the Strike Force, suggesting that some number of patrol troopers in southern Arizona are considered members of the Border Strike Force.
The Arizona Sheriffs Association opposed the Border Strike Force when it was first announced in 2015, saying it was redundant and would distract the understaffed DPS from its primary duty of patrolling the state's highways.
Two sheriffs whose counties are on the border cite widespread suspicion in law enforcement circles that the Strike Force numbers are inflated.
What is billed as Strike Force busts, the sheriffs suggest, are actually the result of the solid, routine work the Arizona Department of Public Safety has consistently done and that now is rebranded in an effort to help Ducey politically.
Tony Estrada, the longtime sheriff of Santa Cruz County, said the eye-popping drug seizure figures — disproportionate to the Strike Force's size — only could make sense if "every trooper that's out there that makes a stop or seizure, that's included in the Strike Force figures."
Sheriff Leon Wilmot, in Yuma County, said such speculation has been common among his cohort of county sheriffs.
"It's circumstantial," Wilmot said, "but the thought does cross your mind."
Wilmot said he can't help but wonder about the motive behind both the Strike Force and its lofty reported seizure numbers.
"Are we getting the true number or are we just pushing the agenda?" Wilmot said. "My big thing is: Get politics out of public safety."
Wilmot and Estrada have refused to take part in the Strike Force.
* * *
Ducey's Democratic challenger, David Garcia, has accused the governor of using the Border Strike Force as a political tool to stoke fears about public safety, even as 24-hour patrols in border counties remain an unfulfilled promise.
"When politicians who have never worn a uniform to protect anything prance in front of those who do for their own political gain, that is a political ploy," Garcia said at a debate last month.
What Ducey's ads praise sounds very much like an $82 million taxpayer boondoggle and a political scandal that demands further investigation.
But because David Garcia doesn't have the money to air television ads to make an issue of it, the misleading ads by the RGA and Governor Ducey go unanswered.
The best that Garcia can do is the reporting in the Arizona Republic, and this commentary from The Republic's Laurie Roberts. Is Gov. Doug Ducey exaggerating success of his Border Strike Force?
Gov. Doug Ducey's Border Strike Force is one of his top talking points for why he should be re-elected.
So much so that he's recently dragged law enforcement leaders to several campaign events, thinly disguised as official press conferences [another in-kind campaign contibution], to tout the "staggering" work of his two-year-old strike force.
"Arizona's Border Strike Force works day and night to fight the everyday threat posed by drug cartels and human smugglers along our southern border …," Ducey during last's month presser, while posing in front of a cache of seized drugs.
According to Ducey, his strike force has seized more than 17 million hits of heroin and 60,000 pounds of marijuana.
But a report by The Republic's Richard Ruelas and Jason Pohl calls into question whether Ducey is exaggerating the work of his brainchild.
Neither Ducey nor the Department of Public Safety have turned over requested documents to support Ducey's claims and it seems a fair amount of the drugs were seized during routine traffic stops by regular members of the state Highway Patrol.
The very folks whose budget was stripped to pay for Ducey's strike force.
We have thus far spent $82 million on the Arizona Border Strike Force. Meanwhile, the Department of Public Safety can't afford to patrol the state's highways 24 hours a day.
Ducey pledged to ramp up border security during his 2014 run for governor. After eight months, and a news story pointing out that a legislative session had come and gone and he hadn't yet done anything, Ducey finally proposed his Border Strike Force in August 2015.
Never mind, apparently, that the Arizona Sheriffs Association said at the time that it would be redundant and distract the understaffed DPS from his primary job of patrolling state highways.
We didn't hear much about the Border Strike Force until this year, an election year, when it suddenly became a centerpiece of Ducey's administration, with frequent news releases and several press conferences to tout the work.
Police as political props?
Ducey, for example, held a press conference in July – against a backdrop of guns, drugs, a dog, a DPS airplane and law enforcement officers – to announce $2.9 million in funding to expand the Border Strike Force.
The same $2.9 million he announced in January when he put it into the state budget.
The same $2.9 million he announced in March, when he put out a press release about it.
And yet again with his press conference in July, only this time with county, state and federal law enforcement officials present to sing his praises – and a campaign videographer to record them. [Another in-kind campaign contribution.]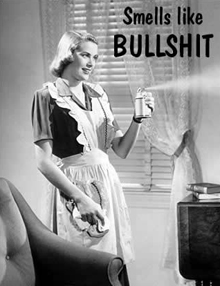 But, we are told, politics doesn't play into Ducey's recent touting of the Border Strike Force's "stunning" accomplishments. Assuming, that is, that they actually are accomplishments that are the result of an $82 million investment in the Border Strike Force and not just the work of regular DPS patrols.
Nope, nothing to see here – including, curiously, the records that back up Ducey's claims.
"There's no political pressure at all," DPS Director Frank Milstead, who serves at the pleasure of the governor, told The Republic. "It's really about keeping Arizona safe."
Oh, it's about keeping someone safe.
---
Support volunteer citizen journalism at the Blog for Arizona with a donation today. Your secure contribution keeps the Blog online and sustains a free press in Arizona.
---