Some key legislative deadlines are approaching, and yet, there is no white smoke wafting from the chimney of the governors office to announce that there is a state budget worked out between the governor and the GOP leadership.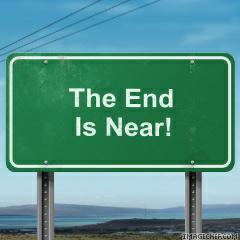 UPCOMING DEADLINES:
April 14 Last day for conference committees
April 18 100th day of session
April 22 Date required by rule for sine die adjournment unless leaders
extend the deadline. Leadership can extend it no more than 7
days; thereafter any extension requires a majority vote in each
house.
Nevertheless, the Arizona Republic reports today, Tick-tock: Will the Arizona Legislature finish its work next week?
Attention Capitol watchers: Tuesday is the heralded 100th day of the legislative session. Traditionally, that signals it's time for the state Legislature to wrap up and get out of town by the time the end of the week rolls around.
And while chatter is increasing that maybe, just MAYBE, the Legislature will pop out a budget in the next several days, there likely is not enough time to finish everything and adjourn sine die (for "without a day") by April 22.
House Speaker J.D. Mesnard, R-Chandler, and Senate President Steve Yarbrough, R-Chandler, agree that their chambers are largely unified in what they want in the $9.6 billion budget for fiscal 2018. They have previously noted their budget assumptions don't differ much from Gov. Doug Ducey's.
With the fate of most of the legislative bills already decided, it suggests the final negotiations over the spending plan can't be far away.
If the Capitol's annual sine die pool is any indicator, May 4 is the favored date for adjournment. But April 21 is a close contender.
Once a GOP budget is rammed down, crammed down, jammed down the throats of the legislature, remaining legislative action on bills is scheduled for a marathon "rocket docket" of votes, often into the wee hours of the early morning when no one is watching . . . your democracy at work.
Sine die week is always a horror story of zombie bills believed to be dead arising again as strike everything amendments, so stay alert zombie hunters!